Congress wait for clarity on Rahul continues
Even senior leaders had been looking up to Wednesday's meeting for a forward movement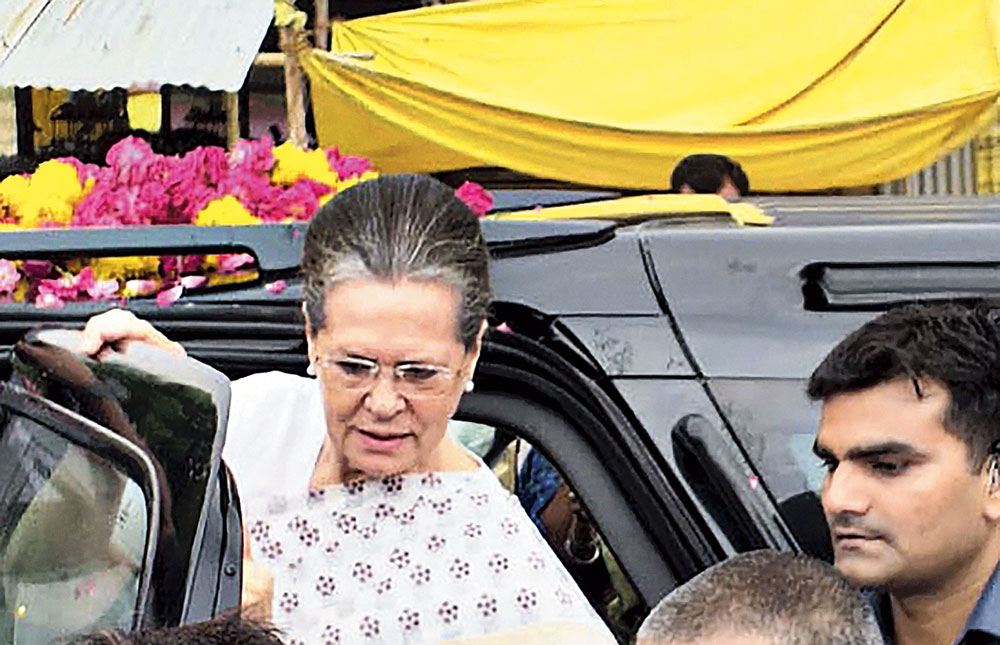 Sonia Gandhi arrives in Rae Bareli, Uttar Pradesh, on Wednesday to thank voters for re-electing her in the Lok Sabha. Daughter Priyanka accompanied her
(PTI)
---
New Delhi
|
Published 13.06.19, 02:14 AM
|
---
The hope that some clarity would emerge on Wednesday on the question of the Congress leadership evaporated as party veterans who formally met chose not to discuss Rahul Gandhi's resignation offer at all.
Although party communications chief Randeep Surjewala asserted that there was no ambiguity on Rahul being the president after the Congress Working Committee rejected his resignation offer, the absurdity of the situation was manifested in the internal conversations fixated on the uncertainty about his continuance.
Even senior leaders had been looking up to Wednesday's meeting for a forward movement, if not a breakthrough.
But one leader who attended the meeting told The Telegraph: "There was no mention (of Rahul's resignation offer), not even a word. The discussion was on the upcoming Assembly elections in states like Maharashtra, Haryana, Jammu and Kashmir and Jharkhand. It was decided that the general secretaries and state unit chiefs of these places would be called to Delhi to start preparations."
The irony is that two key states — Haryana and Maharashtra — are eagerly awaiting a change of guard amidst severe factional feuds.
Although Rahul has stepped away and not discussed these issues with Congress seniors, no group or individual leader has the authority to make changes.
The leaders who met on Wednesday were described as members of a core group, but all the committees had been specifically formed for the parliamentary elections. There is no core group as such.
The meeting was attended by A.K. Antony, Ahmed Patel, P. Chidambaram, Ghulam Nabi Azad, K.C. Venugopal, Mallikarjun Kharge, Anand Sharma and Jairam Ramesh.