Congress to contest all UP seats
Party announces poll path, keeps door ajar for secular parties who want to fight BJP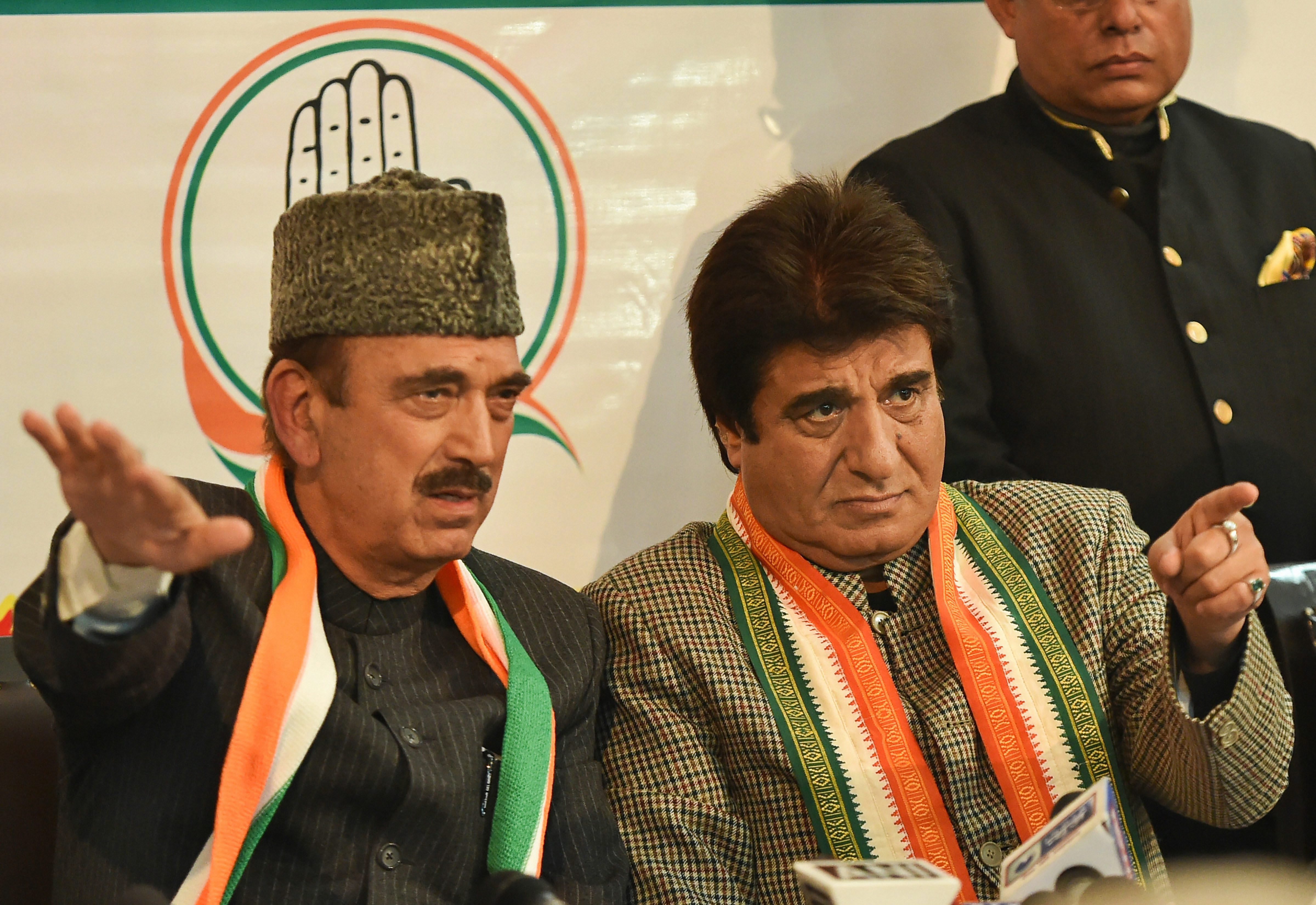 ---
|
Lucknow
|
Published 13.01.19, 12:19 PM
---
The Congress announced on Sunday it would contest all 80 seats in Uttar Pradesh and was willing to accommodate secular parties, a day after the BSP and the Samajwadi Party formally announced that each would contest from 38 seats but leave out Amethi and Rae Bareli for the Congress.
Amethi is the Lok Sabha constituency of Congress chief Rahul Gandhi, and Rae Bareli is Sonia Gandhi's Parliament seat.
The announcement about the election plan was made by Congress general secretary in-charge of Uttar Pradesh Ghulam Nabi Azad in Lucknow. 'The Congress will contest on all the 80 Lok Sabha seats in Uttar Pradesh and defeat the BJP,' he said, expressing hope that the party would double its tally of 21 seats in the 2009 general elections.
When asked whether the Congress would forge a coalition with any other party, Azad said: 'If any party is willing to accompany the Congress and the Congress feels that it can fight the BJP, then it will definitely be accommodated.'
He said: 'We wanted that the Congress should have been a part of the grand alliance (against the BJP) in Uttar Pradesh. But if someone does not want to walk along, nothing can be done.' He did not give a clear answer when asked if the Congress would field candidates in seats which will be contested by BSP chief Mayawati and Samajwadi chief Akhilesh Yadav.
Azad was also asked if any post-election alliance with the BSP and the Samajwadi Party seemed like a possibility. He said that at the national level, the Congress would welcome all secular regional parties.
'The Congress workers are not at all disappointed on being left out of the alliance,' Azad said. 'On the contrary, they are saying that the party would have had to contest 25 seats, but now it would be contesting all 80 Lok Sabha seats. Congress president Rahul Gandhi will hold at least 13 rallies in Uttar Pradesh.'
On Saturday, Mayawati had said that in the past her party had not benefited from seat-sharing pacts with the Congress. 'In the past, I have seen that our votes get transferred to the Congress, but not vice-versa. We do not gain from an alliance with the Congress, whereas the vote transfer is perfect in an SP-BSP tie-up,' the BSP chief said.