Congress seeks action on Modi's 'poisonous' jibe
PM said fear of Hindu backlash and hope of Muslim support had influenced Rahul Gandhi's Wayanad decision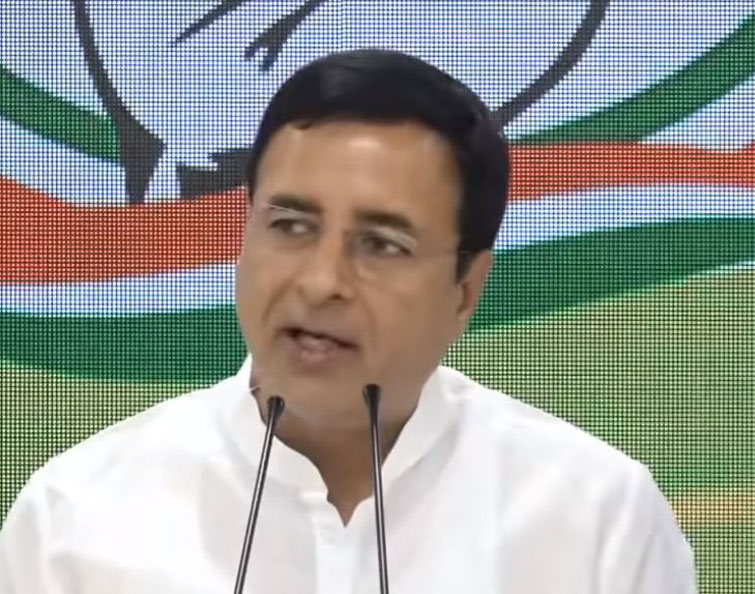 ---
---
The Congress on Monday said Prime Minister Narendra Modi's jibe about Wayanad amounted to a violation of constitutional provisions and an insult to India's pluralism and demanded action against him for the "misdeed of dividing people" on religious grounds.
Party communications chief Randeep Surjewala said misuse of religion and creating disharmony was a corrupt practice under Section 123 of the Representation of People Act.
"We ask the Election Commission to take suo motu notice of the Prime Minister's misdeed of dividing people on grounds of religion," Surjewala said.
The Congress sought an apology from Modi for his "unforgivable and intolerable misdeed". "Modiji should also tender a public apology for insulting India's composite culture and pluralism and for acting against political morality," Surjewala said.
Modi had suggested at a rally in Wardha, Maharashtra, that fear of a Hindu backlash and hope of Muslim support had influenced Rahul Gandhi's decision to contest from Wayanad in Kerala.
"The Congress insulted Hindus. People have decided to punish it in the election. Leaders of that party are now scared of contesting from constituencies dominated by the majority (Hindu) population. That is why they are forced to take refuge in places where the majority is in a minority," the Prime Minister had said.
Hindus account for nearly 50 per cent of the relatively new constituency that has a high presence of tribal people. Muslims account for 28 per cent of the population and Christians 21 per cent.
Section 123 of the RP Act clearly suggests that misuse of religion or an appeal by a candidate or his agent on the ground of religious symbols or attempts to promote feelings of enmity between different classes of citizens on grounds of religion, race, caste, community or language for electoral benefit is a corrupt practice.
Surjewala condemned Modi's "poisonous remarks" in the abode of Mahatma Gandhi (Seva Gram, where Gandhi lived, is in Wardha). "Modi is sowing the seeds of hatred for petty political gain. People of all castes, creed and religions live in south India as well as (in the) north. Rahul is trying to connect people of all regions, religions and language with one thread and Modi is dividing the nation."
He added: "Does Modi know Wayanad has 90 per cent literacy, is known as the village of paddy fields, has a Luv-Kush temple and (that the) chief of the Kottayam royal family, Pazhassi Raja, fought a guerrilla war against the British during the freedom struggle there? He seems to have no knowledge of India's history, geography and culture and is hell-bent on dividing people in the name of religion, language, food habits and clothes."
Another spokesperson, Manish Tewari, said: "Unlike the Prime Minister, we see all the 124 crore people (of the country) as Indians. Our thinking is not narrow-minded.It is sad and unfortunate that the Prime Minister spoke such words. We don't see people as communities and castes. By trying to segment Indian democracy into castes and communities, the Prime Minister is insulting the Constitution of India."
Tewari denied that the Congress had coined the expression "Hindu terror" that some leaders were accused of using in connection with the 2007 Samjhauta Express bombings that left 68 people dead, most of them Pakistanis.
Terrorism has no religion, Tewari said, adding that it was BJP MP R.K. Singh who had used the term first when the former bureaucrat was the Union home secretary.
Senior leader Anand Sharma tweeted: "The Prime Minister's comments show that he is rattled by a defeat staring him in his face. His campaign on communal lines invoking religion is a violation of the constitutional oath of office and the code of conduct. The Election Commission must censure the Prime Minister."