Congress relief at 'defeat of hate'
The party is viewing the result not in terms of Kejriwal's victory but as a rebuff to the Modi-Shah duopoly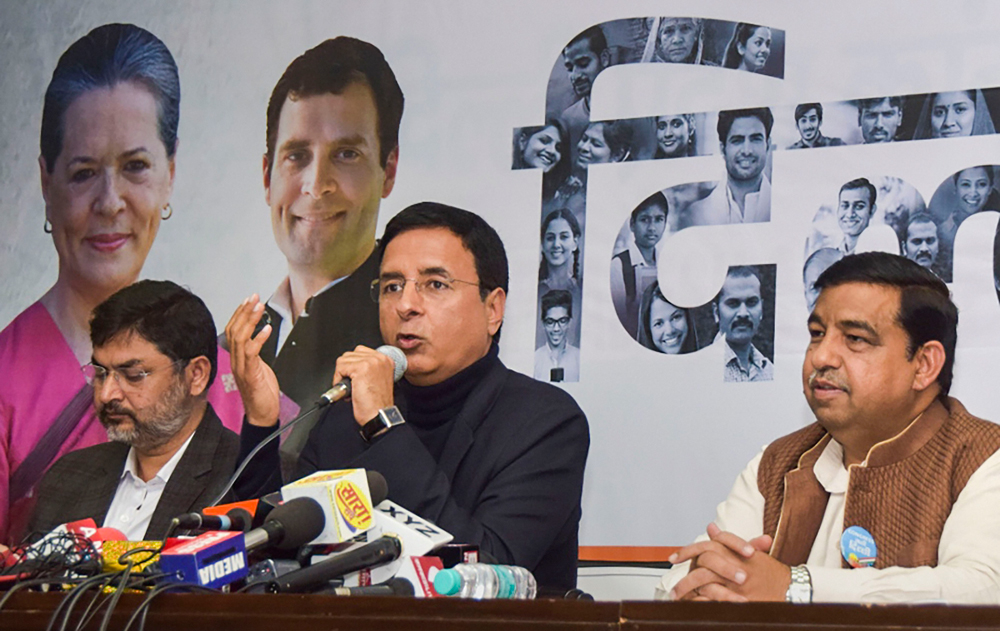 ---
---
Although it has won zero seats in Delhi, the Congress was happy on Tuesday that Modi-Shah's "goli maaro-current lagao" politics of hate has been defeated.
That the rot in the Delhi Congress has set in deep was evident with only a couple of party candidates managing to save their deposits. Even candidates who had fought hard, and were being seen as potential winners, polled less than 5,000 votes.
But the top leadership was aware of the party's miserable plight and prepared for such a result, even though it might have hoped for a revival.
At the post-result media conference, Delhi in-charge P.C. Chacko said: "We have lost badly but we are happy that the most toxic campaign unleashed by Prime Minister Narendra Modi and home minister Amit Shah has been defeated."
The relief that the BJP's "naked attempt" to whip up communal passions had failed to earn the voters' sanction overrode the frustration of not winning a single seat for the second consecutive election in Delhi.
One almost ecstatic former Union minister told The Telegraph: "The entire nation would have felt dreadful aftershocks had the BJP's toxic model succeeded in Delhi."
The party's communications chief, Randeep Surjewala, said: "We bow to the mandate and we will rebuild the party anew. But the main message is that the most vicious campaign amidst economic mess and attack on the Constitution has been rejected by the people."
Surjewala added: "The style of governance of Modi-Shah has been rejected. The BJP's politics of 'goli maaro-current lagao' has been rejected. The tendency to grab power by dividing people has been rejected."
The Congress leadership was afraid that if this campaign model of the home minister of India and junior ministers openly instigating voters against fellow citizens succeeded, it would be used as a licence to crack down on anti-CAA protesters. Party leaders were worried about a repeat of Uttar Pradesh police excesses in other states.
Delhi Congress chief Subhash Chopra said: "We are satisfied that we raised the right issues. Arvind Kejriwal spent Rs 3,192 crore on publicity but where was he when students were attacked...? Campuses have become so unsafe and the chief minister is not interested."
The Congress is viewing the result not in terms of Kejriwal's victory but as a rebuff to the Modi-Shah duopoly.
Asked about Kejriwal emerging as the rallying point of Opposition forces, one key party strategist said: "We have heard this story in the past. The political significance of today's result is huge but only in the context of an arrogant Centre bulldozing whatever comes in the way.