Congress query on faulty ventilators
Rahul Gandhi alleges 'opacity' in the use of PM CARES cash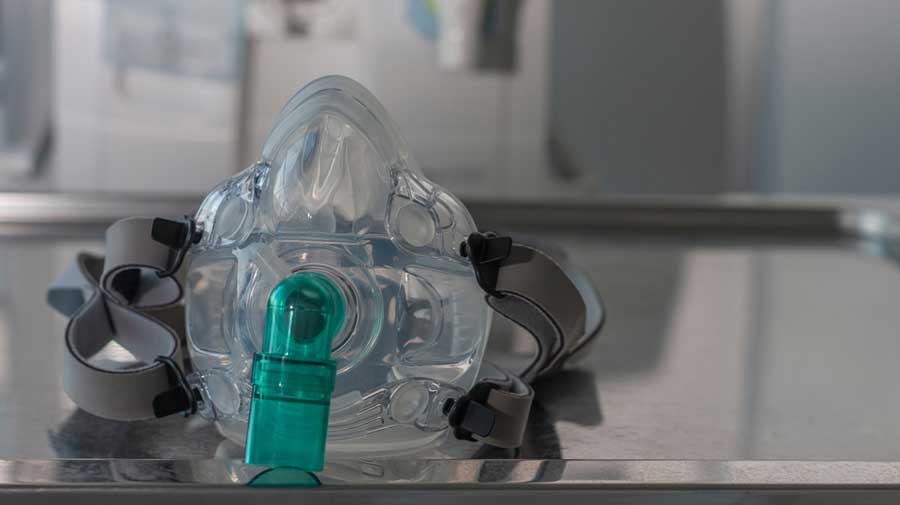 ---
---
The Congress has accused the Centre of playing with the lives of Covid patients by supplying faulty ventilators and not ensuring transparency in the purchase of essential medical items even during an unprecedented crisis.
Referring to allegations that the government had bought faulty ventilators, former Congress president Rahul Gandhi alleged "opacity" in the use of PM CARES cash. "PM CARES opacity is: 1. Putting Indian lives at risk 2. Ensuring public money is used to buy sub-standards products," he tweeted.
Congress spokesperson Gourav Vallabh said at a media conference: "Multiple government hospitals of repute and experts' panels of doctors have reported that ventilators supplied by AgVa Healthcare are of substandard quality and are of no use. Why is the government compromising the health of lakhs of patients with such substandard equipment at such a critical time?"
Drawing attention to the deepening crisis, he said the number of positive patients had crossed 6.7 lakh and claimed that the lockdown period had not been used to bolster healthcare infrastructure. According to the Congress, whatever little was done during the lockdown despite delay of months is now proving to be futile.
What is worse, Vallabh said, is that questions of financial impropriety and lack of transparency have cropped up at a time when people are struggling to save their lives.
Among the hospitals that have raised concerns about ventilators supplied by AgVa are the prestigious JJ Hospital in Mumbai and Ram Manohar Lohia Hospital in Delhi. While some essential features are allegedly missing from the ventilators, there is also a purported difference between the actual performance and the claim on the device display. Doctors have reported that the ventilators are not supplying enough oxygen to the lungs.
Giving details, Vallabh said: "On March 31, 2020, the government of India had placed orders to procure 40,000 ventilators from two domestic manufacturers — 30,000 from Skanray Technologies and 10,000 from AgVa Healthcare. Thereafter the PM CARES Fund allocated Rs 2,000 crore for the supply of 50,000 ventilators to government-run Covid hospitals. Do the 50,000 ventilators ordered through PM CARES include the earlier order of 40,000 ventilators by the government or are they separate?"
Vallabh added: "If the government purchases the ventilators, as it did in case of the order placed for 40,000 ventilators, there should be an open tendering process and competitive bidding. This will be audited and will come under the RTI.
"If the PM CARES order includes these 40,000 ventilators, it should be explained. Though PM CARES has taken donations from public sector units and allowed private companies to use their CSR (corporate social responsibility) money to donate to this new fund, the government says it is not a public authority and hence beyond scrutiny."
Asking for the total number of ventilators delivered to the hospitals so far, Vallabh said: "As per the statement released by the Prime Minister's Office, on June 23, only 1,340 ventilators had been delivered till then. Why is the delay in the delivery of ventilators? BJP chief J.P. Nadda had publicly declared that 60,000 ventilators would be delivered by June 30. Who is responsible for the delay as Covid-19 is peaking with 24,000 cases every day now?"
Referring to pricing, Vallabh said: "As per the PMO release, Rs 2,000 crore was sanctioned for 50,000 ventilators. This suggests that the price of each ventilator comes to Rs 4 lakh, but the suppliers (AgVa) had publicly quoted the price at Rs 1.5 lakh per ventilator. When the ventilator is available at Rs 1.5 lakh, why did PM CARES allocate Rs 4 lakh for each?
"Where is this extra money going? The government must answer the question as the PM CARES Fund will not be scrutinised by the CAG."
Asked if he was suggesting a scam in the purchase of ventilators, Vallabh said: "We are asking questions which the government has to answer. We have seen what happened in Himachal Pradesh where the BJP president had to resign because of a controversy over the purchase of medical equipment. We saw in Gujarat that fake ventilators were supplied…. Now poor quality ventilators are being purchased with PM CARES money. That's why we ask questions in public interest but nobody replies."