Congress points to warts behind GDP growth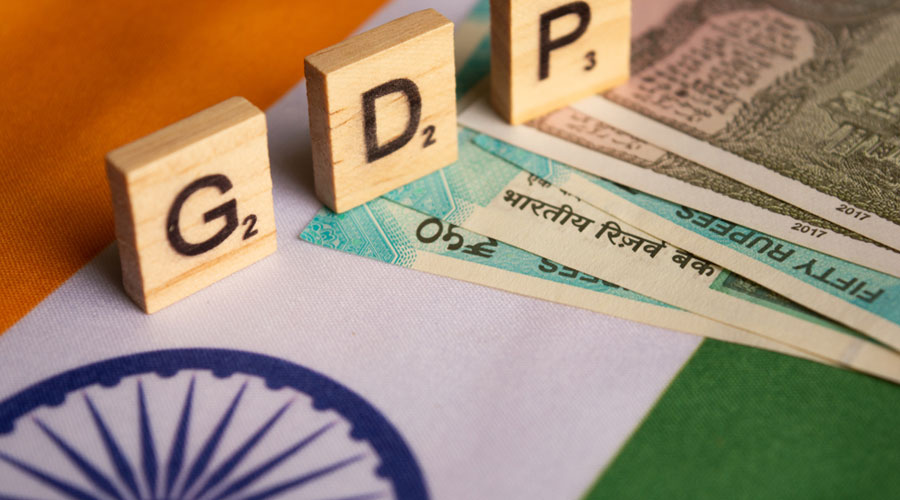 Representational image.
File photo
---
New Delhi
|
Published 03.09.22, 02:02 AM
|
---
 The Congress on Friday questioned the Narendra Modi government's claims of a 13.5 per cent GDP growth, arguing the actual growth across the last three years has been a worrying 3 per cent.
"The RBI, in its monetary policy meeting earlier this month, had projected the Indian economy to grow at 16 per cent in the first quarter of 2022-23 but the estimates put the growth at 13.5 per cent," Congress spokesperson Gourav Vallabh said."The real GDP at constant (2011-12) prices in Q1 2022-23 is estimated to attain a level of Rs 36.85 lakh crore. Estimates of real GDP at constant prices in Q1 2019-20 was Rs 35.85 lakh crore. Even if we consider the actual revised numbers for Q1 2019-20 to compare with estimates of Q1 2022-23, the country has seen less than 4 per cent growth in three years."
Vallabh continued: "Industries such as mining and quarrying have contracted by 14 per cent compared to Q1 2019-20 whereas manufacturing, a heavy employment generator, has grown at a snail's pace of 7 per cent in three years.
"The rupee has fallen to 79.70 against the US dollar. The unemployment rate in August 2022, as per the Centre for Monitoring Indian Economy, is a whopping 8.28 per cent — the highest in the last one year."Retail inflation continues to be above the RBI's tolerance band of 6 per cent, sitting at 6.71 per cent in July 2022. It is evident now that the BJP government — due to its inept handling of the economy, (lack of) focus and cluelessness — is pushing the Indian growth story backwards."Vallabh argued that a 3 per cent growth against 7 per cent inflation could not be satisfactory.
"What is the reason for the leisurely approach by the Modi government as far as the economy is concerned? Cluelessness, or (is it that the) economy doesn't fit into their priorities?" he said.
"What concrete measures is the government undertaking to generate employment opportunities for our youth when the urban unemployment rate (has risen to) 9.6 per cent? When does the government now expect India to become a $5 trillion economy?"Vallabh said the Congress would hold a rally in Delhi against the rising prices on Sunday.
"A 3 per cent growth means that if somebody was earning Rs 10,000 three years ago, it has become Rs 10,300 today. How can he manage the household expenses when the LPG price has doubled, petrol price has doubled and most essential commodities have witnessed huge jumps in prices?" he said.