Congress plans to hold mega rally against price rise in Delhi
Party office-bearers from neighbouring UP, Haryana, Rajasthan and Punjab were on Monday night called for a meeting to discuss the plan and asked to start preparations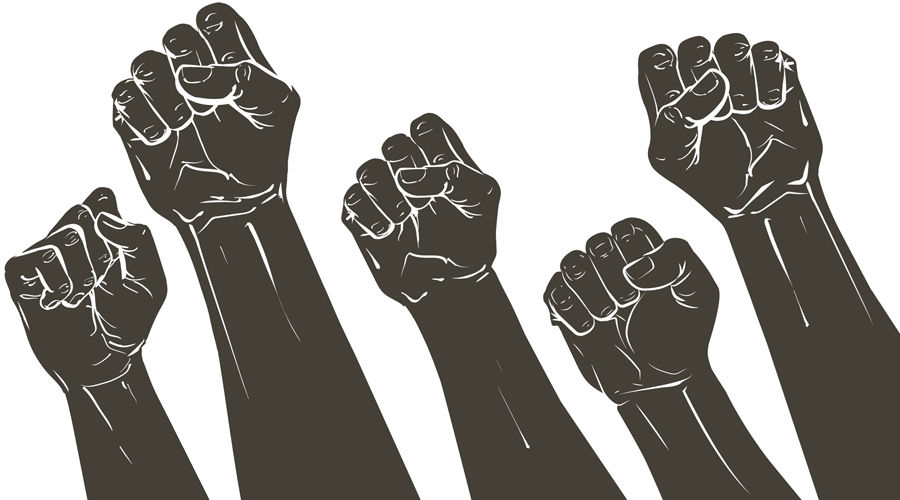 Representational image.
File picture
---
New Delhi
|
Published 24.11.21, 02:38 AM
|
---
The Congress is planning a mega rally in Delhi in December, when Parliament will be in session, as the culmination of its Jan Jagran Abhiyan against price rise.
Party office-bearers from neighbouring Uttar Pradesh, Haryana, Rajasthan and Punjab — states that bring in the big crowds — were on Monday night called for a meeting to discuss the plan and asked to start preparations.
The date for the rally has not been finalised yet. The Jan Jagran Abhiyan, a 15-day mass contact programme across the country, was launched on November 14.
The Congress held a news conference on Tuesday to highlight the high prices of essential commodities and argued that the BJP created "non-issues" only to divert attention from the people's sufferings.
"Survival has become difficult today," spokesperson Pawan Khera said, reeling out the prices of edible oil, tomato, onion and other vegetables, apart from diesel and petrol.
Khera said: "While millions have been pushed below the poverty line, the poor can't even eat today."
Referring to the increase in mobile phone and data tariff, Priyanka Gandhi Vadra tweeted: "There is nothing that hasn't become costlier in the Narendra Modi regime. From aata (flour) to data, life insurance to textile, footwear and vegetables. Those who sang 'bahut hui mehngai ki maar' are now attacking the people with price rise every day."
The GST on readymade apparel and slippers has been raised. On Monday, Bharti Airtel increased its prepaid tariff by 20-25 per cent. On Tuesday, Vodafone raised its prepaid call and data rates by 18-25 per cent.
मोदी जी के राज में

ऐसा कुछ भी बचा नहीं, जिसको महंगा किया नहीं

आटा महंगा, मोबाइल का डाटा महंगा
जीवन बीमा महंगा, जीवन जीना महंगा
कपड़े महंगे, जूते महंगे, महंगी सब्जी-दाल

"बहुत हुई महंगाई की मार" का नारा देने वाले अब हर रोज जनता पर महंगाई का प्रहार कर रहे हैं। pic.twitter.com/ktIGsUvGvF

— Priyanka Gandhi Vadra (@priyankagandhi) November 23, 2021
Congress spokesperson Khera, who was grilled by journalists on the controversy around party leader Manish Tewari's upcoming book on "national security situations", retorted: "The BJP wants the people to remain engrossed in non-issues. Fake issues are invented every day. We are not going to fall into that trap. The basic items needed for the kitchen are beyond the reach of the common man.
"Tomato is selling at Rs 100 a kg. Mustard oil has crossed Rs 200 a litre. Capsicum is at Rs 120 a kg. The poor can't buy even potatoes and onions. After all, the performance of the government will be judged on how much you save at the month-end."
The BJP has seized on Tewari's book, of which he has posted some pages on Twitter that suggest he believes the UPA government erred by not acting militarily against Pakistan after the Mumbai terror attack.
BJP spokesperson Gaurav Bhatia said: "The gist of this book is that restraint can be considered weakness.… India should have taken strict action...."
Tewari responded saying he was "rather amused" by the BJP's reaction. The BJP spokespersons have avoided responding to criticism about the Modi government's mishandling of Chinese intrusions.