Congress inaction alarm on Chinese loan apps debt trap
According to the RBI, there was a 12-fold jump in loans on digital platforms between 2017 and 2020: Gourav Vallabh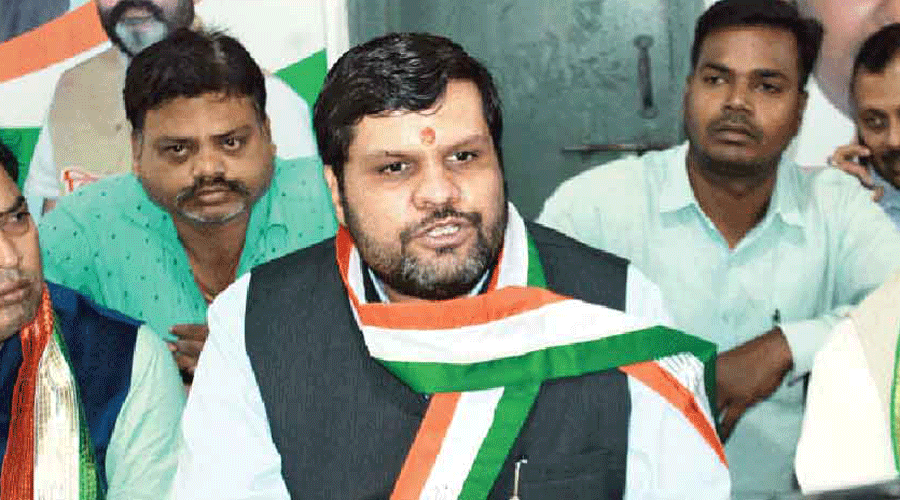 Gourav Vallabh.
File photo
---
New Delhi
|
Published 31.08.22, 01:47 AM
|
---
The Congress on Tuesday said the Narendra Modi government and the investigation agencies were not acting against illegal Chinese loan apps that were pushing Indians towards suicide and debt traps.
Congress spokesperson Gourav Vallabh said: "For two years, Chinese loan apps have been duping lakhs of Indians by creating debt traps. An investigation between January and February 2021 found more than 1,100 digital loan apps available across play stores. The RBI accepted that at least 600 such apps were operating illegally.
"According to the RBI, there was a 12-fold jump in loans on digital platforms between 2017 and 2020. Till now, 52 individuals in our country have committed suicide due to blackmailing by these loan apps."
Vallabh said these apps had mushroomed since Covid struck in 2020. Explaining how the loan apps work, Vallabh said: "The user installs the app from the app store or a direct message. At the time of installation, the app asks for access to the user's phone book, photo gallery, messages, etc., without which the app will not be installed. The user is asked to provide an Aadhaar or PAN card for KYC purposes.'
He added: "The user is given seven days for repayment of double the principal amount. But the user will start receiving phone calls after five days. Even if the user pays the entire amount, without his requirement, some more money is transferred into his account or repayment is not updated, forcing the user to pay the penalty for late payment. If the user cannot pay, his/her morphed image is shared with his friends and family. If this doesn't work, using call centres, they abuse users with a warning to share their nude photographs."
Alleging incompetence on the part of the Centre and the investigative agencies, Vallabh said: "Chinese loan app companies have siphoned off Rs 500 crore from India through the hawala route. The Enforcement Directorate and other agencies target Opposition leaders. What have they done about these illegal Chinese loan apps which are killing and harassing innocent Indians? Modi's government talks big of Digital India. Does it want an India where citizens and their personal data are controlled by the Chinese?"
Wondering what could be the reasons for Modi's inability to take strong action against China, Vallabh said: "Modi was a friend of Xi Jinping. He lied about Chinese aggression. He refused to even name China. Modi met Jinping several times. What was the deal between them? Instead of showing red eyes, he has closed his eyes to Chinese belligerence. Now people are being harassed at a time when unemployment and price rise are pushing people into extreme poverty. There was one data also released by the NCRB that the number of suicide has increased."
Rahul Gandhi also commented on the NCRB data on the jump in the number of suicides. He tweeted, "Five daily-wage earning Indians are committing suicide every hour. Rs 85 crore is added to the wealth of PM's favourite Mitr, every hour. PM's only work — rob common man to make his friends richer."