Congress flags LIC, SBI exposure to Adanis
We fully understand the close relationship between the Adani group and the current government, says Jairam Ramesh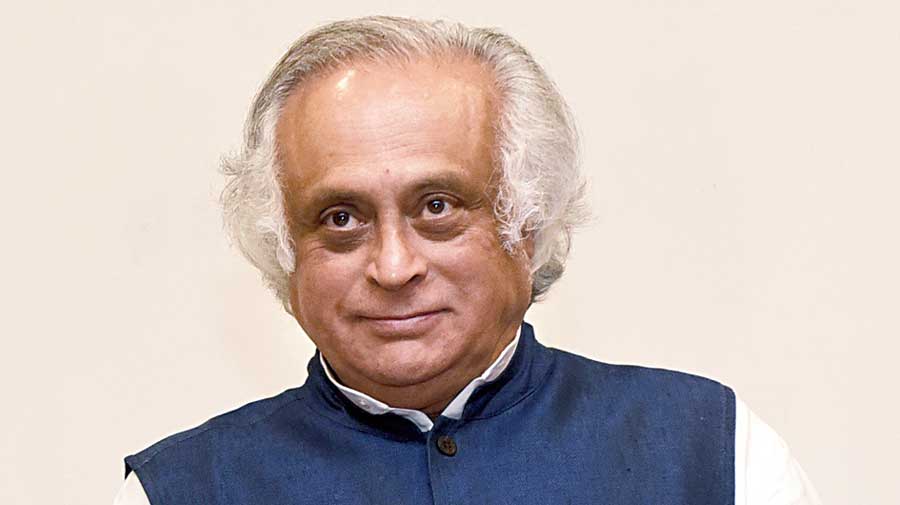 ---
New Delhi
|
Published 28.01.23, 04:01 AM
|
---
The Congress on Friday asked the Reserve Bank of India (RBI) and the Securities and Exchange Board of India (Sebi) to thoroughly investigate the allegations of rule violations and financial irregularities against the Adani group in the context of the Hindenburg report.
A statement issued by party communications chief Jairam Ramesh said: "We fully understand the close relationship between the Adani group and the current government. But Sebi and the RBI should play their roles as stewards of the financial system and investigate these allegations in the wider public interest...."
"The high exposure of financial institutions such as the Life Insurance Company of India (LIC) and the State Bank of India (SBI) to the Adani group has implications for financial stability and for the crores of Indians whose savings are stewarded by these pillars of the financial system," he said.
"It is worth noting that earlier reports had described the Adani group as 'deeply over-leveraged. The allegations require serious investigation by those who are responsible for the stability and security of the Indian financial system, viz. the RBI and Sebi."
Ramesh added: "For all its posturing about black money, has the Modi government chosen to turn a blind eye towards illicit activities by its favourite business group? Is there a quid pro quo? Will Sebi investigate these allegations to the fullest and not just in name?"
Ramesh underlined that as much as 8 per cent of the LIC's equity assets, amounting to Rs 74,000 crore, were in Adani companies. "What is worse is that the Modi government may have exposed India's financial system to systemic risks through the liberal investments in the Adani group made by strategic state entities like LIC, SBI and other public sector banks," he said.
Ramesh recalled that stateowned banks had lent twice as much to the Adani group as private banks have, with 40 per cent of their lending done by the SBI. "This irresponsibility has exposed the crores of Indians who have poured their savings into LIC and SBI to financial risk," he said.
"If, as alleged, the Adani group has artificially inflated the value of its stock through manipulation, and then raised funds by pledging those shares, banks such as SBI could face heavy losses in the event of a fall in those share prices."
Referring to the Adani group's rise on Modi's watch, Ramesh said: "In perhaps the most egregious case of crony capitalism, the previous operator of Mumbai's Chhatrapati Shivaji Maharaj International Airport was raided by the ED and the CBI after it rejected an offer by the Adani group. The operator agreed to sell the airport to Adani a month later and it is a mystery what happened to the ED and CBI cases thereafter."