Congress flags India's national security along LAC
The Opposition party cited contrary positions taken by the Chief of Defence Staff and the external affairs ministry on reports of Chinese intrusion into Arunachal Pradesh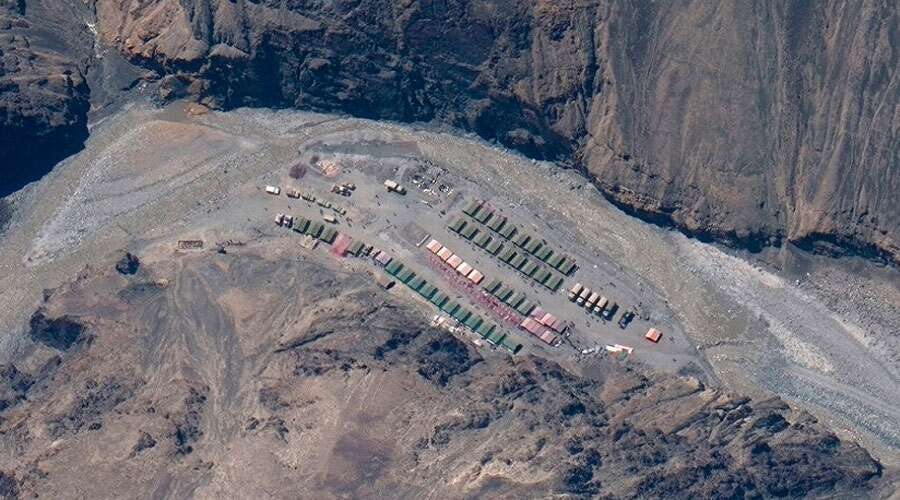 Centre's statements comes amid a haze on the bigger transgressions in Ladakh
File picture
---
New Delhi
|
Published 13.11.21, 01:16 AM
|
---
Apparently contrary positions taken by the Chief of Defence Staff and the external affairs ministry on reports of Chinese intrusion into Arunachal Pradesh, amid a haze on the bigger transgressions in Ladakh, prompted the Congress on Friday to say India's national security was being "unpardonably compromised".
Chief of Defence Staff Vipin Rawat had on Thursday told a media conclave that claims about the Chinese building a village in Arunachal were "not true" and that the "so-called villages… are well within their (China's) side of the LAC".
His comments revived memories of Prime Minister Narendra Modi's assertion of June 19, 2020 — four days after a clash in Ladakh's Galwan Valley had killed 20 Indian soldiers and four Chinese troops — that no one had occupied or was occupying Indian territory. This allowed Beijing to dismiss the allegations of border transgressions and claim ownership of all the positions it held.
However, also on Thursday, the foreign ministry said the government had taken note of the Pentagon report that cited the Chinese constructions in Arunachal, and slammed China for its "construction activities in the past several years along the border areas", including areas it has "illegally occupied".
Rahul Gandhi on Friday accused the government of lacking strategy or courage to tackle the Chinese intrusions.
"Our national security is unpardonably compromised because the Government of India has no strategy and Mr 56 inch is scared," he tweeted.
"My thoughts are with the soldiers risking their lives to guard our borders while the Government of India churns out lies."
"Mr 56 inch" was an allusion to Modi, who had used the metaphor to bolster his image of a "strong leader". Rahul has been condemning Modi as a "coward" too scared even to name China, let alone accept there have been intrusions and do something about them.
Rahul attached a report with his latest tweet that underlined the difference between the positions taken by the CDS and the external affairs ministry.
Congress veteran and former home minister P. Chidambaram tweeted: "The Ministry of External Affairs said that China is in 'illegal occupation' of Indian territory and India will not accept 'unjustified Chinese claims.' Within hours, the CDS said that the Chinese 'have not transgressed anywhere on our perception of the LAC' and they are 'well within their side of the LAC.'"
He added: "The Chinese are laughing all the way from their Plenum to the 20th Congress of the Communist party. It is time for the Defence Minister to draw a(n) LAC in the Defence Ministry and ask the CDS to remain well within his side of the LAC."
Rawat had said: "As far as we are concerned, no such village development has taken place on our side of the LAC. They are building this infrastructure, this kind of so-called villages, which are well within their side of the LAC. They have not transgressed anywhere on our perception of the LAC."
He had added: "The present controversy that has erupted — that the Chinese have come across into our territory and built a new village — is not true."