College inspections go online
Move already on the anvil due to graft complaints; implementation this year prompted by Covid-19 outbreak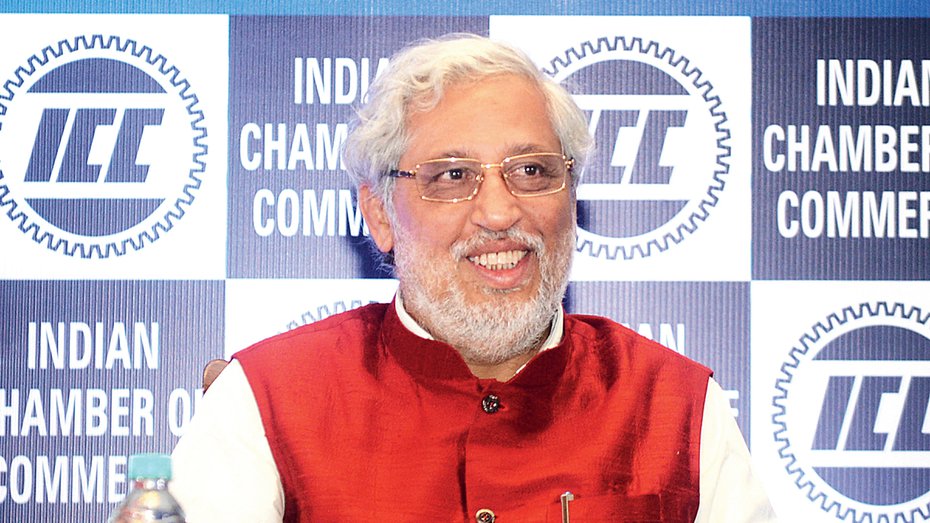 Professor Anil Sahasrabudhe, chairman, AICTE, said colleges seeking to start new courses would from now on have to participate in online inspections.
(File picture)
---
New Delhi
|
Published 19.05.20, 09:42 PM
|
---
The All India Council for Technical Education will no longer send inspectors to physically verify if professional colleges have adequate infrastructure and teacher strength but carry out the checks online in a move expected to pre-empt the possibility of corruption.
Professor Anil Sahasrabudhe, chairman, AICTE, said colleges seeking to start new courses would from now on have to participate in online inspections.
"The inspection of infrastructure or faculty details will be done online. Our experts sitting at different places will scrutinise the documents submitted by the institutions (concerned) and ask further questions. They can ask the institutions' representatives to show the infrastructure by visiting the facilities with the camera in online mode," Sahasrabudhe told The Telegraph.
Technical colleges need the AICTE's nod to start new courses or increase seats and have to renew the approval every year to admit new students.
Nearly 10,500 engineering, management, pharmacy and architecture colleges across India have been approved by the regulator so far and their applications for starting new programmes have usually been followed by physical inspections.
That will change now, Sahasrabudhe said. "There used to be complaints of corruption in physical inspection. Now all the inspection will be online and (the details) will be preserved for future use. We were planning to do this for quiet sometime. Because of Covid-19, we are following it from this year. In future also, this practice will stay."
The decision means that nearly 300 institutions that would have under the old practice required physical inspection this year for starting new courses would have to participate in online inspection. No inspection is required for renewing approval for existing courses.
Experts welcomed the online inspection move and said other regulators such as the University Grants Commission (UGC), Medical Council of India and the Dental Council of India should also follow the same model.
Professor R.K. Chauhan, former vice-chancellor, Siksha 'O' Anusandhan deemed university, said inspection was a unique practice in India and a few developing nations and that colleges and universities in Europe, America, Canada and Australia were not physically inspected.
"In developed nations, the institutions disclose their facilities online. They mostly disclose accurate information because they can be sued in court by students and parents," Chauhan said, adding the legal system in these countries was "efficient" enough to "penalise institutions in quick time".
In India, he said, the target audience for higher education was huge and their profiles diverse, with many being first-generation learners who were more likely to be victimised in the absence of monitoring by regulators.
"In India, students do not get their grievances redressed quickly. Cases in court go on for longer periods. Some sort of inspection will be required but it should be made transparent. That way, online inspection is a good model," Chauhan said.
A UGC official said the higher education regulator was trying to reduce inspections. The commission's new regulation for deemed to be universities exempt institutions accredited with high scores from inspections.