Colleges open, remain empty in Kashmir
Students stayed away, just as schoolchildren had earlier during the 66-day-old lockdown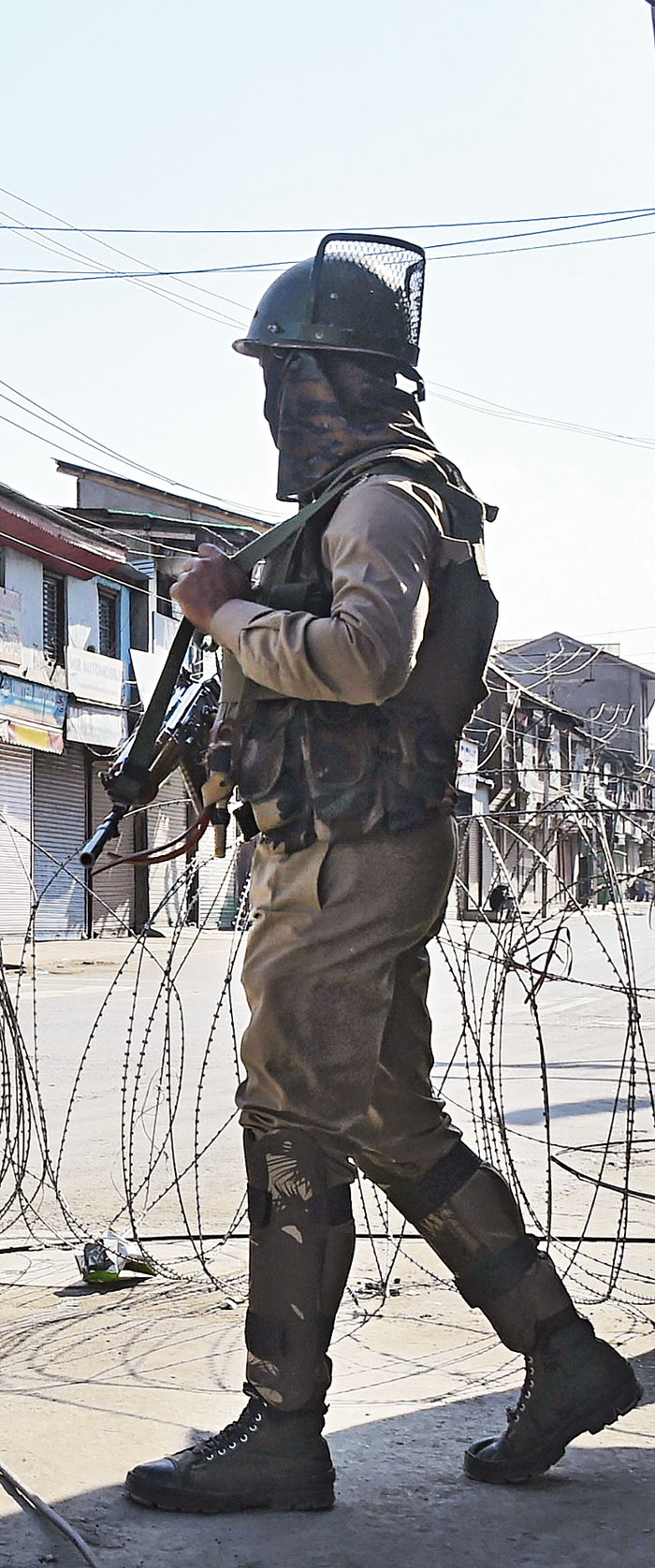 ---
|
Srinagar
|
Published 09.10.19, 08:34 PM
---
The governor's administration got colleges and universities to reopen in Kashmir on Wednesday but the students stayed away, just as schoolchildren had earlier during the 66-day-old lockdown.
Only a handful of students turned up at the Sri Pratap College and the Government Women's College at the city centre, and they showed no inclination for attending classes.
"We came to meet our friends as we had lost all contact with them because of the communication blockade. I'm disappointed as I can see none of them," a third-semester home science student told The Telegraph at the Government Women's College.
She said she also had a second reason for coming: to find out whether and when her exams would be held.
"Our teachers told us to prepare for the fourth semester exams too as the third and fourth semester exams are likely to be held together at the year-end."
A technician at the chemistry lab at SP College, where layers of dust had settled on the instruments, said the students were unlikely to attend classes anytime soon.
"Which parent will send their child to college under the present circumstances?" he asked.
A Kashmir University professor said no classes were held although a few students had turned up.
The administration has been trying unsuccessfully to get students back to schools and universities, apparently to showcase "normalcy" in the Valley.
When it reopened the primary schools on August 19, parents refused to send the children, either in protest at the scrapping of the state's special status or because of the disturbed situation. The reopening of secondary schools on October 3 too was greeted with empty classrooms.
Throwing the secondary classes and colleges open has been a double-edged sword for the government because of fears of protests by the returning youths. So far, the students seem to have opted for the snub over the slogan.
A government spokesperson said a high-level meeting chaired by the governor's adviser, Khursheed Ganai, had expressed "satisfaction" that students were "regularly visiting colleges to collect study material and handouts about their subject curricula".
He was, however, silent about the attendance on Wednesday.
The spokesperson said the meeting was held to discuss ways of saving the students from losing an academic year.
"The advisor instructed (the meeting) to impress upon all college principals the need to make sure that study material for the uncovered portions of the syllabus is provided to the students by October 15 to enable them to prepare for the forthcoming examinations," he said.
University authorities have told the students that all the pending papers of the fourth semester exam for the 2017 batch, and the first semester exam for the 2019 batch, would be conducted from the last week of October.