News sites will have to register with Broadcast Seva
'Soft touch' regulation crack down on fake news, 'unlawful' content
Social media firms must identify originator of 'mischievous message', digital media will have to register with govt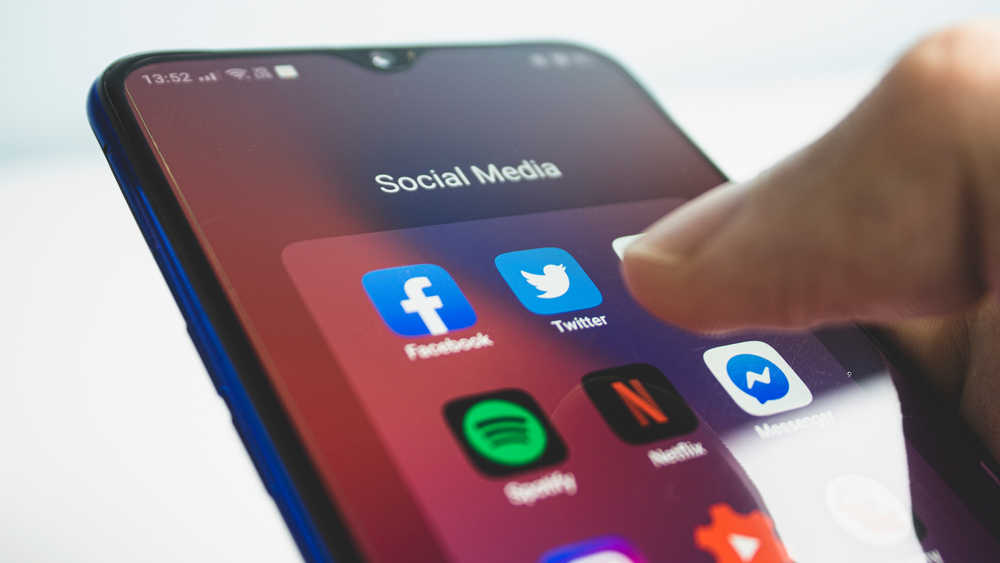 ---
New Delhi
|
Published 25.02.21, 04:26 PM
|
---
The government has announced tough new rules to crack down on fake news, "unlawful" content and sexually explicit material as it seeks to rein in media giants like Twitter, Facebook and WhatsApp and booming streaming services like Netflix. The controls also target online news services. 
Among the most contentious changes, is the requirement that social media companies allow identification of the "first originator" of any "mischievous" material judged to be offensive by authorities. This could oblige WhatsApp and other messaging services to break their end-to-end encryption and rights activists fear it could lead to greater state surveillance.  
The new Information Technology (Guidelines for Intermediaries and Digital Media Ethics Code) Rules will oblige social media companies like Facebook and Twitter to remove content deemed to break the laws of the land after being served an order by a court or a government agency. 
The government called the changes "soft touch" regulation. "Social media is welcome to do business in India but users must also be given a proper forum for resolution of their grievances in a time-bound manner against abuse and misuse of social media," IT minister Ravi Shankar Prasad told a press conference.
The rules would also force digital news media to register with the government and impose additional rules not applicable to traditional news media. These digital news sites would also come under a three-tier regulation system. However, the online sites of newspapers and magazines would not be subject to these regulations.
The regulatory overhaul would force OTT streaming platforms to self-regulate content and divide it into five categories according to the levels of violence and sex.
The changes come against the backdrop of government displeasure over social media support for the farmers' protest and a growing move worldwide to rein in the power of the social media and digital news sites. Also, the government was unhappy when Twitter showed reluctance to take down content after being ordered to do so.
The government said in a statement the requirement for the release of the originator of messages falling foul of authorities was required for, among other purposes, the "prevention, detection, investigation, prosecution or punishment of an offence related to sovereignty and integrity of India, the security of the State, friendly relations with foreign states, or public order or of incitement to an offence relating to the above".
The identification of the originator could also be used in connection with the "rape, sexually explicit material or child sexual abuse material" and would be "punishable with imprisonment for a term of not less than five years," the government added in the release.
The Internet Freedom Foundation, which is based in India, said in a website statement that the rules announced could "fundamentally change how the Internet is accessed and used by millions of users across India." It also warned that any attempt to weaken encryption could "undermine the privacy and security" of people who use the Internet.
Three-level structure
The government envisages a three-level structure that would ensure the companies adhere to the government's "Code of Ethics". Grievance officers within the companies would have to tackle all complaints within a one-month timeframe. They would also be responsible for notifying people whose comments are removed from the site about the reason for this action.
The government will also appoint a committee under a joint-secretary level officer, to hear people who are not satisfied with the action on their complaints.
The government's rules aim to prevent social media content that is defamatory, threatens the unity and integrity, defence, security or sovereignty of India. Social media sites would have to remove such content within 36 hours of complaints of being received.
Social media, "users must also be given a proper forum for resolution of their grievances in a time-bound manner against abuse and misuse of social media," Prasad told reporters.
A string of controversies
The new rules come in the wake of a string of controversies about content on OTT and social media sites. A few months ago, Sudarshan TV argued that it could not be stopped from broadcasting a programme that painted the Muslim community in a poor light after a government order forbidding its airing.
More recently, the cast of a programme, Tandav, were all threatened with arrest because a scene in the series was said to offend religious sentiments. Besides that, there have been continuous complaints about social media content that threaten violence particularly to women.
Critics of the new rules point out that the IT Act, 2000 does not apply to the news media and therefore, the IT Intermediary Rules issued on Thursday, which are an offshoot of the act, cannot be extended to apply to news. Additionally, the critics note that digital publishers are already covered by the restrictions in Article 19 of the Indian Constitution and this would lead to an additional layer of regulation.
OTT platforms will now have to perform a delicate balancing act and will also have to establish a multi-level self-classification system based primarily on age. Some shows would have to be designated as only suitable for children over the age of 13. Other shows would be for people over 16 and some only for adults.
Broadcast Seva
The new rules also envisage the setting up of a Broadcast Seva site under the I&B Ministry with which news sites would have to register.
Online news sites till now have followed rules applicable to the print and electronic media.
Facebook said in a statement it was "carefully" studying the new rules but added it was committed "to people's ability to freely and safely express themselves on our platforms." There was no immediate comment from other media outlets.