China protests review of language schools
Glare on Confucius Institutes which are increasingly being seen as a propaganda arm of Beijing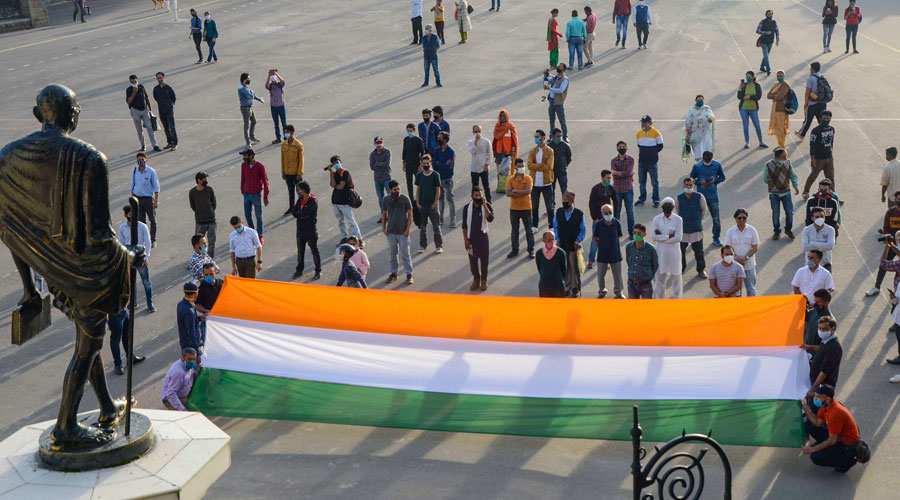 ---
---
China on Tuesday registered its protest over India joining a clutch of countries and universities across the world that are reviewing or closing down its Confucius Institutes which purportedly  offer Chinese language and cultural programmes overseas but are increasingly being seen as a propaganda arm of Beijing.
Reacting to media reports that the Indian government has decided to review Chinese language training in higher educational institutions — particularly in Confucius Institutes run by Hanban (an affiliate of China's education ministry) — Chinese embassy spokesperson Ji Rong urged New Delhi to stop politicising normal cooperation.
"We hope Indian relevant parties can treat Confucius Institutes and China-India higher education cooperation in an objective and fair manner, avoid politicising normal cooperation, and maintain healthy and stable development of China-India people-to-people and cultural exchanges,'' he said.
The decade-old agreement for exchange programmes between Indian and Chinese institutions have been under the scanner for the last few months; predating the recent tensions with China.
In October last year, the University Grants Commission (UGC) had written to all universities; making it mandatory for them to take clearance from the foreign and home ministries before entering into any agreement with Chinese institutions for academic exchange.
Stepping up pressure, the human resource development ministry is understood to have written last week to the two universities which have set up Confucius Institutes —University of Mumbai and Vellore Institute of Technology — asking them for details
of activities undertaken there for review by the government. The Telegraph sought details from the HRD ministry about the nature of this review but did not get any response.
Making a case for continuing with the Confucius Institutes in India, Rong pointed out that these institutions addressed the growing demand in India for Chinese language teaching.
"China-India cooperation on Confucius Institute Project has been carried out for more than 10 years. All Confucius Institutes were established by the Chinese and Indian universities after signing legally binding cooperation agreement in accordance with the principles of mutual respect, friendly consultation, equality and mutual benefit, and on the premise that the Indian side applied voluntarily and met the conditions for running the institute.
"The school-running mode of Confucius Institutes has always been 'foreign side mainly managing, Chinese side assisting and both sides raising funds jointly'.
Over the years, Confucius Institutes have played an important role in promoting Chinese language teaching in India and China-India people-to-people and cultural exchanges,'' the embassy spokesperson said.
While any kind of action against China is being welcomed in the face of Chinese incursions along the Line of Actual Control, B.R. Deepak, chairperson of the Centre for Chinese and South East Asian Studies, Jawaharlal Nehru University, said study of language, culture and civilisation should be encouraged, supported and promoted irrespective of India's benevolent or malevolent relationship with the immediate neighbour.
"America and Japan have many differences with China but they have never stopped studying about China. In India, we are latecomers in China studies, which resulted from our knee-jerk reaction in the wake of the 1962 conflict with China. It was from 1964 onwards that we started seriously integrating Chinese language with studies for the first time when the Centre for Chinese Studies was established in Delhi University with funding from Ford Foundation. Since then many such centres have come up. I believe they should be promoted, supported and encouraged as capacities are built over a period of time," he said.