China call to India to fight 'hegemonism'
US secretary of state Mike Pompeo spoke of building a coalition of democratic nations against China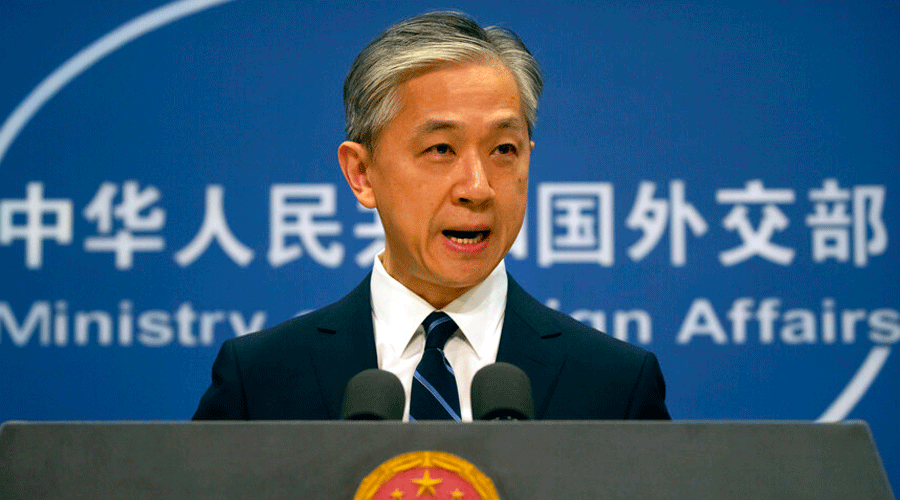 ---
---
China on Monday sought to remind India of its stated policy of strategic independence and added the two countries should firmly resist hegemonism, amid growing tensions between Washington and Beijing that have been compounded by the closure of a consulate each and cross-allegations of forcible entry into the diplomatic premises.
China's call to India to fight hegemonism, something Beijing itself is now being accused of, comes in the midst of a face-off along the Line of Actual Control (LAC) and a call by US secretary of state Mike Pompeo to build a coalition of democratic nations against China.
"India is an emerging economy in the world & adheres to strategic independence. China & India should resolutely oppose any act of reversing the wheel of history, firmly resist hegemonism & power politics, & resolutely promote democratisation & legalisation of intl relations," tweeted Chinese embassy spokesperson Ji Rong at the end of a three-part Twitter intervention on Monday afternoon focused on the US.
"Some US politicians always view China with Cold-War mentality instigating containment, ideological confrontation & anti-China clique. US kept turning away from intl treaties & organisations & selectively applied intl law. Intl community knows who is real trouble-maker & threat," Ji wrote.
"China has all along been an upholder of intl order & practitioner of intl fairness & justice. Instead of seeking hegemony when growing stronger, China is firmly committed to finding a new path of peaceful development & win-win cooperation with other countries," the spokesperson added.
The comments come after a weekend that saw China close its consulate in Houston after the US ordered it to do so, and retaliate by ordering the closure of the American consulate in Chengdu. The closures also saw counter-allegations of breaking into each other's premises in violation of diplomatic protocols. Allegations of espionage were also traded.
Over the past few weeks, Pompeo has been speaking repeatedly and extensively on the behaviour of the Communist Party of China, referring to the troubles many of China's neighbours are having with its aggression across land borders and in the sea.
Referring to Pompeo's speech last Thursday when he called for an anti-China coalition and abandoned the change in Washington's policy towards China that former President Richard Nixon had ushered in nearly five decades ago, Chinese foreign ministry spokesman Wang Wenbin had earlier in the day said the US secretary of state seemed to have forgotten that instigation of hatred and confrontation ran counter to the trend of the times.
"The US gains no support in trying to reverse the wheel of history. Pompeo talks all about safeguarding democracy and freedom, but he doesn't represent democracy and freedom at all. He serves the US hegemony and the interest groups behind him. But long gone are the days of ideological confrontation. The world today is on an unstoppable trend towards multi-polarity," Wang said.
India's growing proximity to the US, particularly engaging with Washington's policy in the Indo-Pacific that Beijing sees as an effort to contain its influence in the region, is perceived as one of the reasons for China's aggression along the LAC but it in turn has had foreign policy wonks make a stronger case for greater alignment of New Delhi with Washington.