CM: Give PM fund cash to migrants
Mamata clarifies that she's making an appeal, not a demand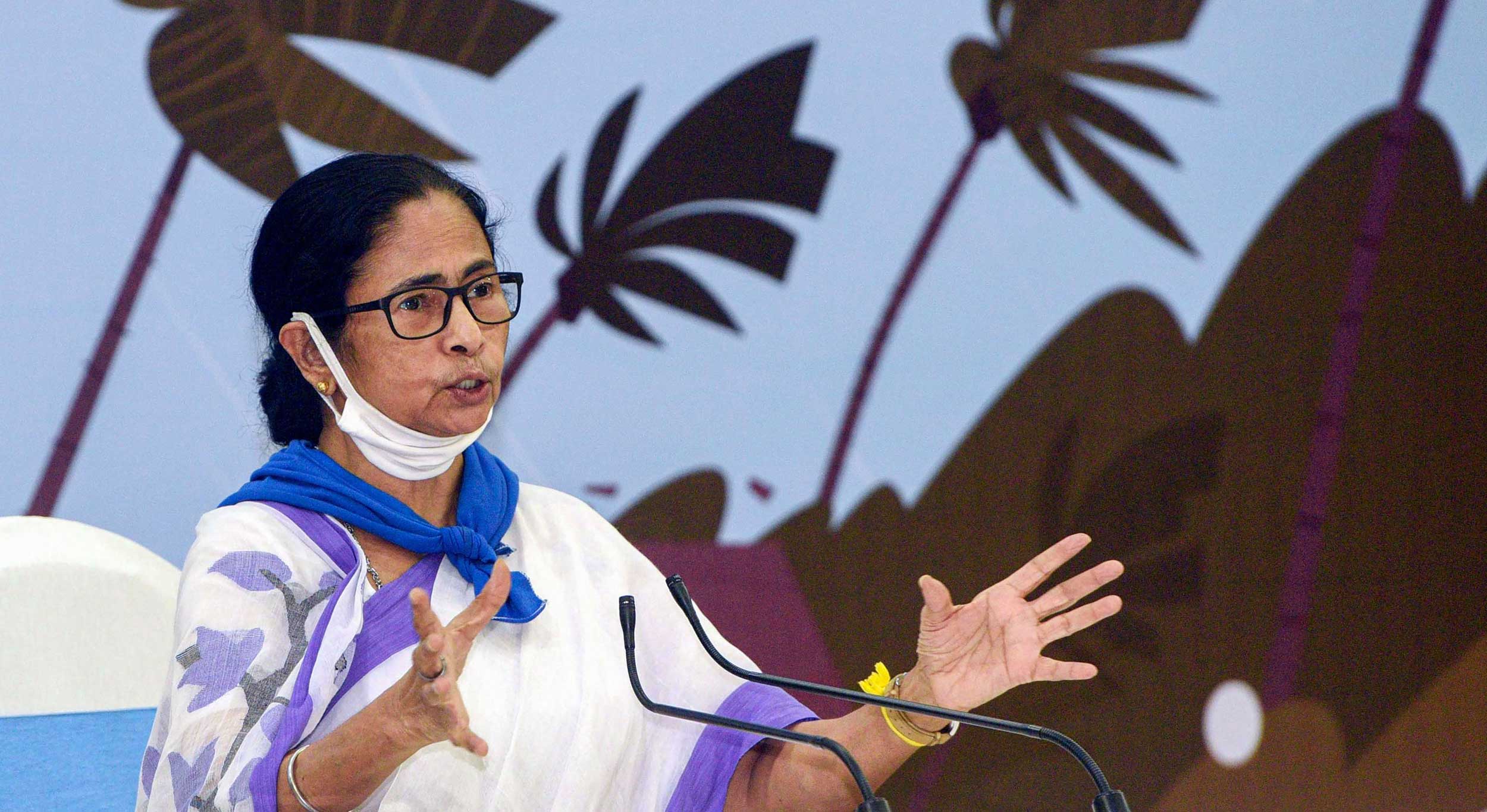 ---
|
Calcutta
|
Published 03.06.20, 07:55 PM
---
Chief minister Mamata Banerjee on Wednesday issued a direct appeal to the Prime Minister to grant from the PM CARES Fund a one-time assistance of Rs 10,000 each to migrant workers and those in the unorganised sectors.
"Prime Minister Sir, have mercy, set up a Rs 10,000-crore fund. It will be enough to give migrant workers and those in the unorganised sectors thousands of rupees each. I say this on the basis of thorough calculations," Mamata said at Nabanna.
"How is this a problem? If you got Rs 1 lakh crore — I don't know for sure but if that is the total amount — then there will be a lot left even after the Rs 10,000 crore. I have been hearing things, but will not speak without proper details," she added.
Mamata made it clear she was making an appeal, not a demand, and that she would not play politics over the issue.
The PM CARES Fund has been mired in controversy since its inception soon after Covid-19 struck India, with questions being raised about a lack of transparency and preferential treatment.
Earlier in the day, Mamata had tweeted: "People have been facing economic hardship of unimaginable proportions because of the ongoing pandemic. I appeal to central government to transfer Rs 10,000 each as one-time assistance to migrant labourers, including people in unorganised sector. A portion of PM-CARES could be used for this."
Direct transfer of cash has been suggested by several economists, including Nobel laureate Abhijit Vinayak Banerjee who heads the global advisory board counselling Mamata on Bengal's Covid-19 response policy, and politicians such as Rahul Gandhi.
Mamata herself has been ensuring direct transfer of relief after the lockdown as well as Cyclone Amphan.
Later, the chief minister told the news conference at Nabanna: "I want to say that a lot of money has been donated (to the PM CARES Fund)…. From that enormous amount, not even a fourth, just a tenth will suffice. Set aside Rs 10,000 crore from what you have received."
Mamata said the state fund she had set up with Rs 200 crore had received a little over Rs 100 crore in donations but her government had already spent over Rs 800 crore in combating the pandemic.
"What you (the Centre) got from the people, it was for combating the pandemic. It is my appeal, not a demand --- I have political differences with them but I keep cordial ties on a government-to-government basis," she said.
The chief minister suggested further expenditure — without specifically naming the PM CARES Fund – by the Centre on healthcare infrastructure.
"This is a public purpose. Buy ventilators, improve the healthcare infrastructure. The increasing outbreak is necessitating more and more hospitals; augment the capacity --- my small pleas. If you do it, it will be good. There is the scope for it," she said.
"Every state should be helped. We want a development bridge between the states and the Centre. In this federal structure… let us work together. Political mean-mindedness destroys us."
At the news conference, Mamata responded to remarks Amit Shah had made on Monday. During a televised interview, the Union home minister had said: "If Mamataji wishes that the BJP should run the affairs in Bengal, I promise her wish will be fulfilled soon."
Without naming Shah, Mamata said: "I now see that there are some who are thinking of conquering Bengal, while we are thinking of saving people from Covid-19, from Amphan's aftermath, of taking care of the migrant workers…. I see some saying 'Bangal hum toh dakhal karengey (We will certainly conquer Bengal)'."
She went on: "Arey bhai, aagey manush key bachao, tar porey dokhol korbey (Brother, first save the people, then conquer). You have conquered a lot. You have conquered the government of India. What more do you need? So many states too....
"Don't think so narrowly about Bengal. It's a magnanimous place, a hub of humanism, of civilisation, the cultural capital of India…. If you learn to love Bengal, the people of Bengal will love you."