Chhattisgarh challenges NIA Act
Raipur argues that the NIA Act violates the federal structure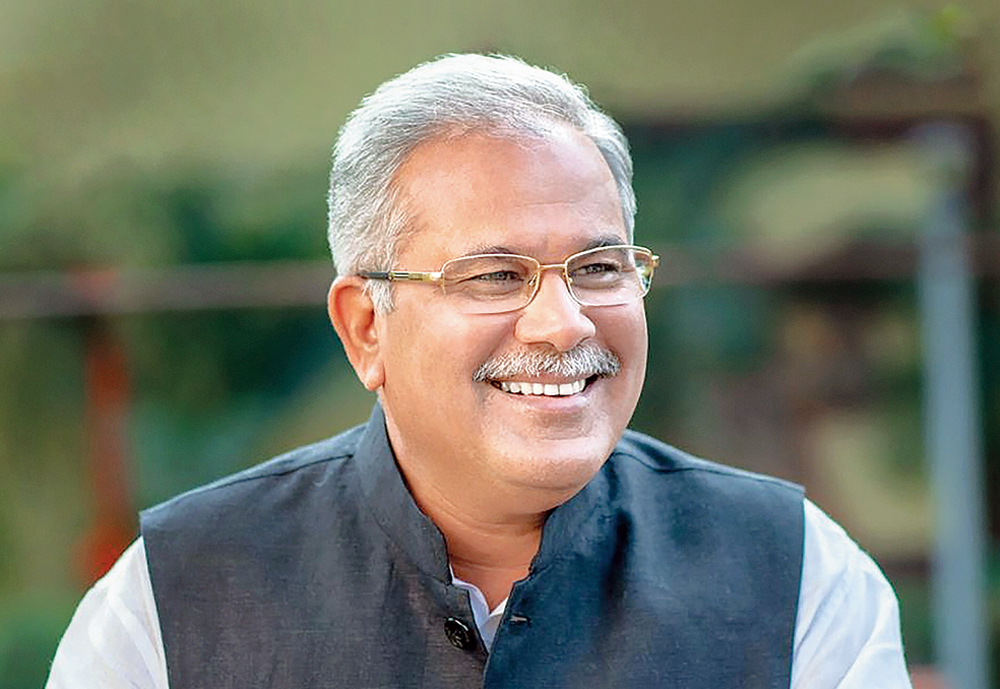 Chhattisgarh chief minister Bhupesh Baghel
(File photo)
---
New Delhi
|
Published 15.01.20, 09:36 PM
|
---
The Chhattisgarh government on Wednesday petitioned the Supreme Court to declare the National Investigating Agency Act 2008 as unconstitutional, becoming the second state to challenge a central law this week.
Raipur argues that the NIA Act violates the federal structure by stripping state police forces of their power to investigate cases handled by the central agency, despite criminal investigation and law and order being state subjects.
The yet-to-be-listed petition follows the Kerala government's plea on Tuesday against the Citizenship (Amendment) Act, 2019.
However, unlike the citizenship amendment, enacted on the Narendra Modi government's watch, the NIA Act — being challenged by a Congress government — was legislated during UPA rule.
Both petitions have been filed under Article 131 of the Constitution, which empowers the Supreme Court to decide disputes between the Centre and the states and those between states.
The NIA is the country's premier investigator of terrorist and anti-national activities.
Chhattisgarh's petition, filed through advocate Sumeer Sodhi, seeks a declaration that the NIA Act, "in its present form and content, is unconstitutional and ultra vires to the Constitution".
It argues that the act "is beyond the legislative competence of Parliament since (it) empowers the defendant (Centre) to create an agency for 'investigation', which, notwithstanding the NIA, is carried out by the state police, which is a subject matter of the state under Entry 2, List II, Schedule 7". List II is the list of state subjects.
Further, "no such entry of 'police' or even any incidental or ancillary entry was provided in List I, ie, Centre List, (which) suggests that the framing of a legislation such as NIA Act by Parliament, which creates an 'investigation' agency having overriding powers over the 'police' of a state, was never the intention of the makers of the Constitution".
Also, the NIA Act "confers unfettered discretionary and arbitrary powers on the defendant" to act "without providing any reason or justification" because it has no rules governing the Centre's exercise of that power.
Chhattisgarh has argued that the act's provisions leave no room for coordination or for the Centre to seek prior consent from the state, which violates the constitutional idea of the states' sovereignty.
The petition highlights that the Code of Criminal Procedure, 1973, too specifies that the local police have the power to investigate various kinds of offences.
It flags "the federal spirit as envisaged under our constitutional scheme wherein both Centre and state are considered to be independent in their respective jurisdiction(s)".
"Parliament has acted beyond its legislative competence in framing and enacting the NIA Act," the petition says.
"Moreover, the NIA Act, in its present form and content, not only confers unbridled, uncontrolled… power on the central government to act arbitrarily and whimsically against the spirit of the federal structure and the sovereignty of the state, but also tramples (on) the purpose and significance of Entry II, List II of Schedule 7."