Chandrayaan-2 in lunar orbit
'Heart-stopping' 29-minute manoeuvre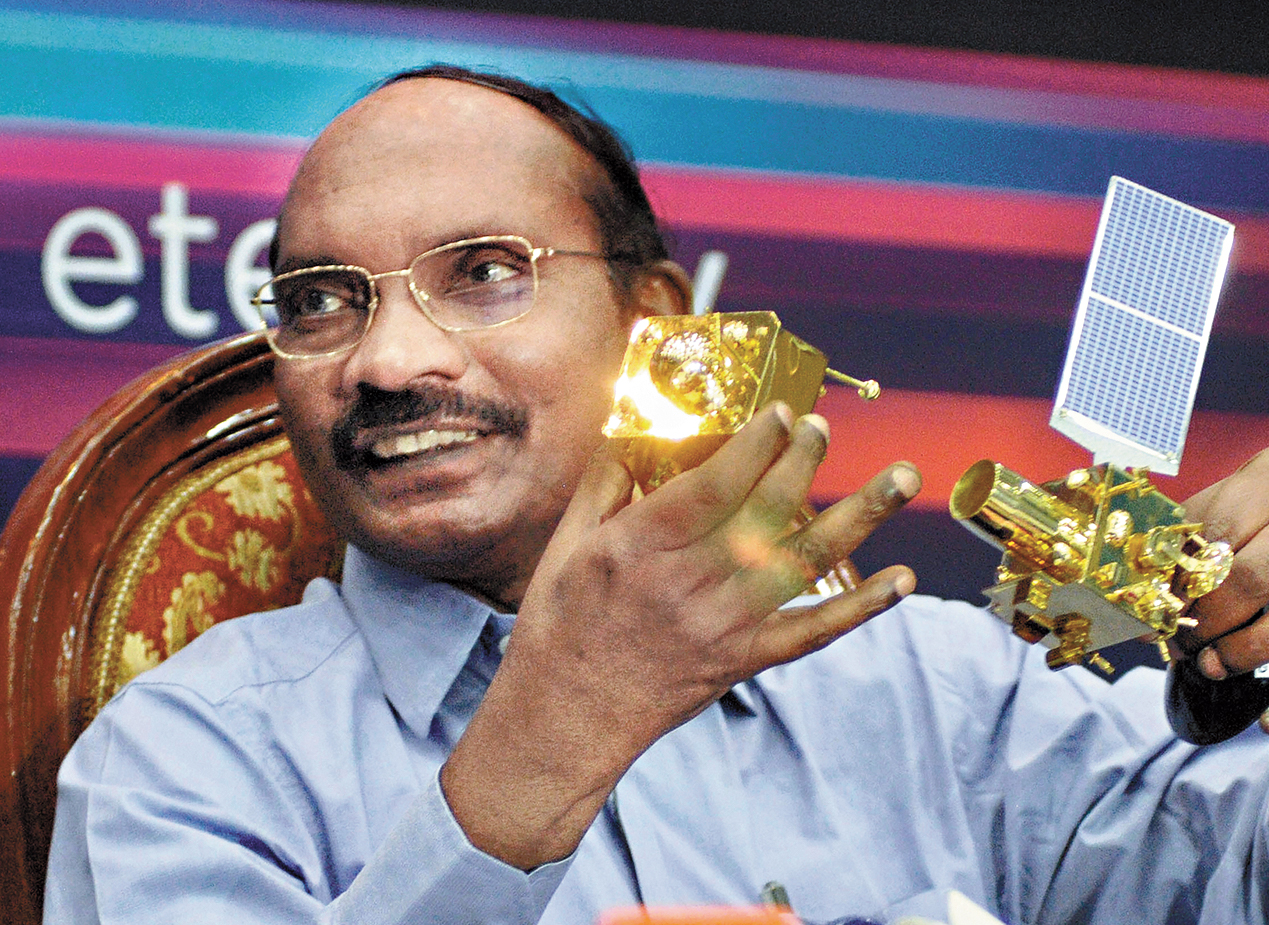 ---
---
The Chandrayaan-2 spacecraft successfully slipped into lunar orbit on Tuesday after what some space scientists called a "heart-stopping" 29-minute manoeuvre and is expected to land on the moon on September 7.
Ground control engineers at the Indian Space Research Organisation's satellite tracking and command centre in Bangalore activated the thruster aboard the spacecraft at 9.02am for 1,738 seconds to execute the critical lunar orbit insertion manoeuvre.
The spacecraft is now in an orbit with 114km its nearest point to the moon and 18,072km its farthest point. Precision was especially crucial in the manoeuvre as it was intended to slow down the spacecraft to just the right level so that it would neither bounce off the lunar orbit nor crash on the lunar surface.
"In due course, this orbit will be brought down to 100km by 100km and farther to 100km by 30km to (prepare) for the soft landing," said Isro chairman Kailsavadivoo Sivan.
The Chandrayaan-2 mission is intended to make India the fourth country to soft land a spacecraft on the moon after the first soft landings by the Soviet Union and the US in 1966 and by China in 2013.
The three-component spacecraft contains an orbiter, a lander and a rover, all equipped with cameras and scientific instruments to study the moon.
The orbiter now paired with the lander will continue in lunar orbit as a parent ship after the lander separates. Sivan described the orbiter-lander separation as a "bride leaving her parents' home".
"Everything will be autonomous from the point the lander starts its descent. The onboard systems will image the surface and decide where to land," Sivan said.
The lander's powered descent will start at 1.55am on September 7 near the lunar South Pole, he said.
Sivan said Isro had invited Prime Minister Narendra Modi to witness the landing sequence from organisation's command centre on September 7, but it had received no confirmation yet.
The four-footed lander named Vikram carrying a six-wheeled rover named Pragyan is expected to land between two craters on a surface with an incline less than 12 degrees to ensure that the lander does not topple.
The rover would be rolled out of the lander the moment the lander achieves a soft touchdown by firing onboard reverse thrusters to slow down its speed as it approaches the surface.
The mission would have beat odds as only 37 per cent of attempted lunar landings have been successful.
While other countries have made unsuccessful landing efforts as their spacecrafts either missed the target, flew by, or crashed on the moon, Sivan said Isro is confident about success at first try.
"I am sure with the precision with which we carried out the lunar orbit insertion today, we will achieve the goal," he said. However, he said the landing would involve "terrifying" moments.
"Landing the lunar module (would involve) terrifying moments because till now the onboard systems, especially the propulsion systems, have not been operated," Sivan said. "We will start putting them to use from September 2."
An early reward for scientists and engineers who burnt midnight oil to build, launch and monitor the mission would be the first pictures from the lander. "The picture of the Moon as seen by the lander will be available after landing," Sivan said. "Another image would be that of the rover coming out of the lander."