Chandrababu Naidu bats for paper ballot
He claimed there was suspicion among voters about the possibility of "foul play"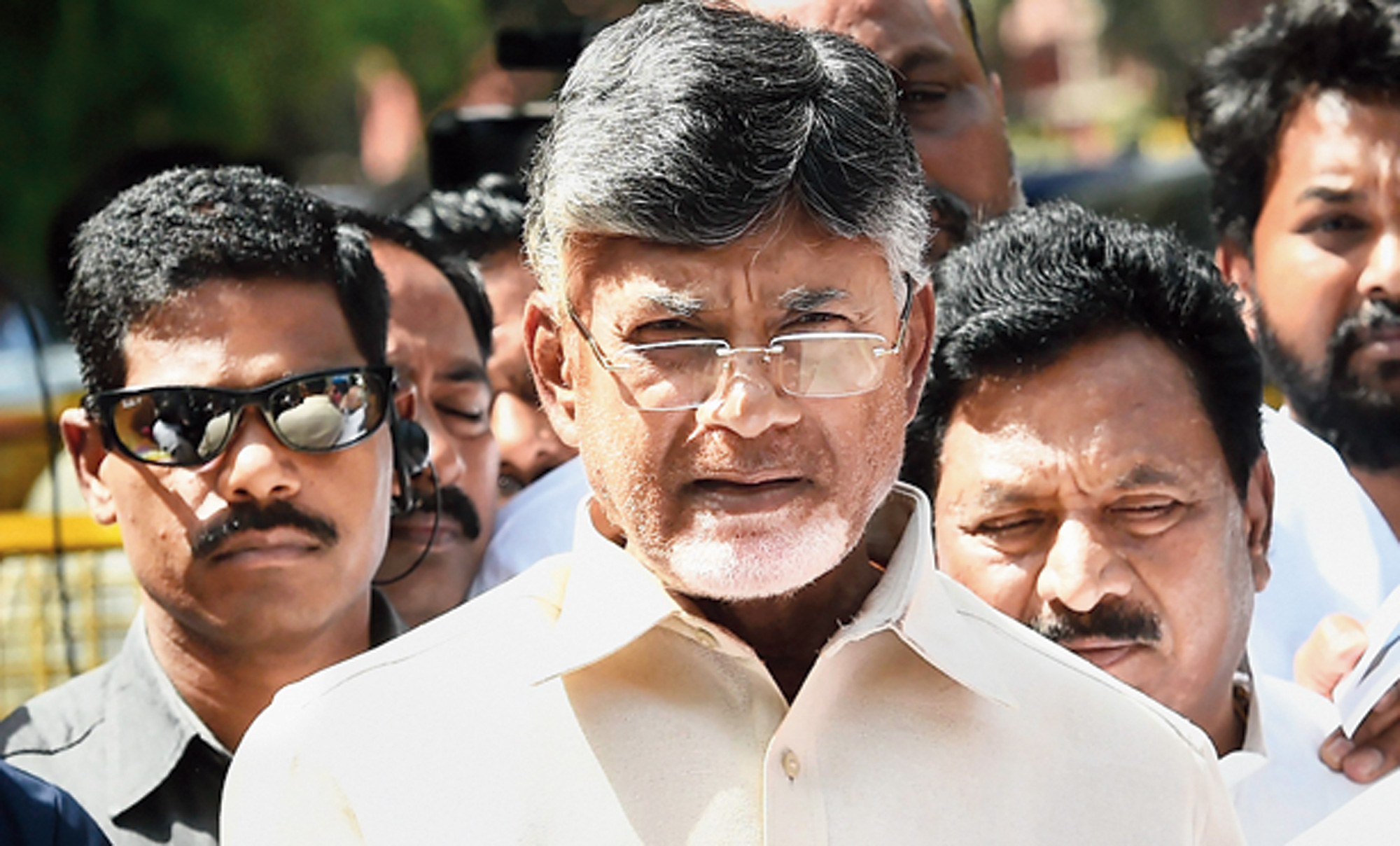 ---
New Delhi
|
Published 14.04.19, 02:37 AM
|
---
Telugu Desam Party (TDP) president Chandrababu Naidu on Saturday cited alleged malfunctioning of EVMs and VVPAT machines in the first phase of polling on April 11 to demand a return to the paper ballot system.
Naidu and other leaders of his party met chief election commissioner Sunil Arora to seek the adjournment of voting in 618 polling stations that were allegedly affected by EVM malfunction in Andhra Pradesh.
The TDP alleged that voting could not be started at the scheduled time at many places because of glitches in ATMs.
In a letter submitted to the chief election commissioner, Naidu said India still had a large number of illiterate people who did not understand the functioning of EVMs. The Andhra chief minister contended that the system of voting through EVMs was complicated even for educated people.
"Voting through EVMs does not provide fool-proof evidence to the voter that his vote has gone to the candidate of his choice as is the case of paper ballot," the letter said.
Naidu claimed there was suspicion among voters about the possibility of "foul play".
"The contesting candidate is not sure whether the votes cast in his favour are getting recorded as per the true intention/choice of the voter or not. Unless and until this confidence is infused in the voters and the contesting candidates, democracy has no meaning. Therefore, we demand that the ECI revert to the paper ballot system immediately to preserve the sanctity and protect the spirit of the electoral process and democracy respectively," the letter said.
The Election Commission spokesperson did not respond to calls and a text message for comment on Naidu's allegations.