Centre's insurance sweetener for private hospitals
Surgical procedures in teaching and tertiary hospitals will be 33 per cent higher than base rates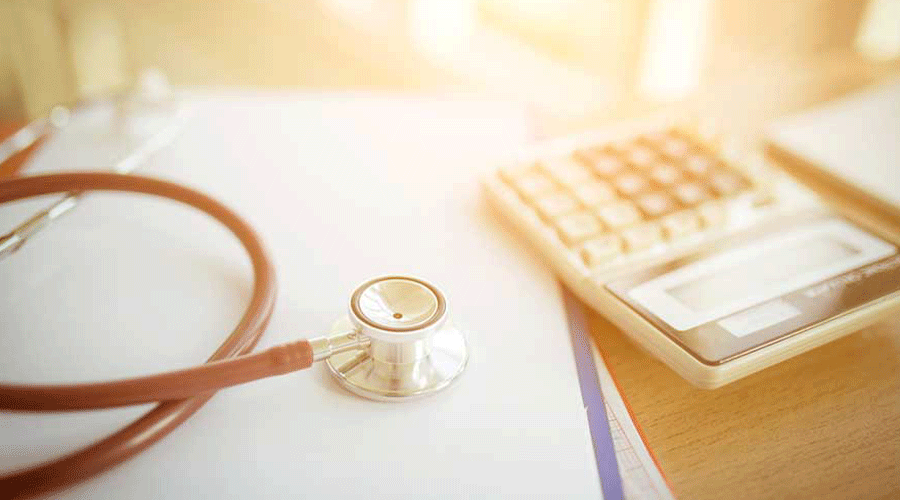 Representational image.
Shutterstock
---
New Delhi
|
Published 01.04.22, 01:27 AM
|
---
The Centre's health scheme that provides up to Rs 5 lakh per year for hospitalisation costs to poor households has proposed an annual inflation-linked increase in the reimbursement rates for all hospitals and higher rates for teaching and city hospitals.
The proposals to link the reimbursements to hospitals under the Pradhan Mantri Jan Aarogya Yojana (PMJAY) to inflation and geographic location are aimed at increasing the efficiency and acceptability of the scheme currently viewed as unattractive by many private healthcare facilities.
The National Health Authority (NHA), the agency implementing the PMJAY scheme, has proposed an annual increase in the health benefit package reimbursement rates of 4.19 per cent to account for the impact of inflation on healthcare services.
The authority has also proposed differential pricing — the prices of medical or surgical procedures will be 10 per cent to 33 per cent higher than the base rates, depending on the category and location of the hospital.
For instance, reimbursement rates for medical procedures in hospitals in tier-1 and tier-2 cities will be 15 per cent higher than in tier-3 towns. The rates for surgical procedures will be 25 per cent higher in tier-1 cities and 17 per cent higher in tier-2 cities than in tier-3 towns.
Surgical procedures in teaching and tertiary hospitals will be 33 per cent higher than base rates. The NHA has released the draft document containing these proposals for feedback from stakeholders.
Over 24,800 hospitals, including nearly 15,000 private healthcare units, are empanelled with the PMJAY that was launched in September 2018 and seeks to provide hospitalisation cover of up to Rs 5 lakh per year to each of over 100 million poor and vulnerable households, or 500 million people.
The scheme which uses public — central and state — funds to reimburse hospitals for over 1,300 medical or surgical procedures has supported more than 31 million hospital admissions since its launch.
Representatives of the private healthcare sector who have criticised the scheme for what they have described as low and unviable reimbursement rates that have kept many large private hospitals from seeking empanelment have welcomed the proposals.
"We're happy that the government has started understanding now," said Girdhar Gyani, executive director of the Association of Healthcare Providers of India (AHPI), a body of private hospitals.
India has over 25,000 30-to-100-bed hospitals and an even larger number of hospitals with less than 30 beds. "Most of the empanelled hospitals are from these categories," Gyani said. "Among the 3,500 private hospitals with 100 or more beds, very few are empanelled," he said.
The operational costs of hospitals in the larger tier-1 or tier-2 cities are higher than those of hospitals in smaller tier-3 towns.
"Even the consultants' charges — whether surgeons or specialists — are higher in a large city than in a smaller town," said a healthcare industry executive.
The Centre had last increased the reimbursement rates for around 400 treatment procedures under the PMJAY in November 2021. But NHA officials have in consultation with doctors and healthcare industry representatives been working on a fresh revision of rates.
"On average across all procedures, we expect the rates to go up by at least 30 per cent," Gyani said.
The PMJAY works through an insurance-based model under which the Centre and the states jointly pay a premium and covered households can avail themselves of cashless services in empanelled hospitals that claim reimbursement for procedures.