Centre to hold meeting of Indian Labour Conference after 6 years
Govt's move comes at a time there has been delay in the implementation of an unorganised workers' database and workers are opposing the new labour laws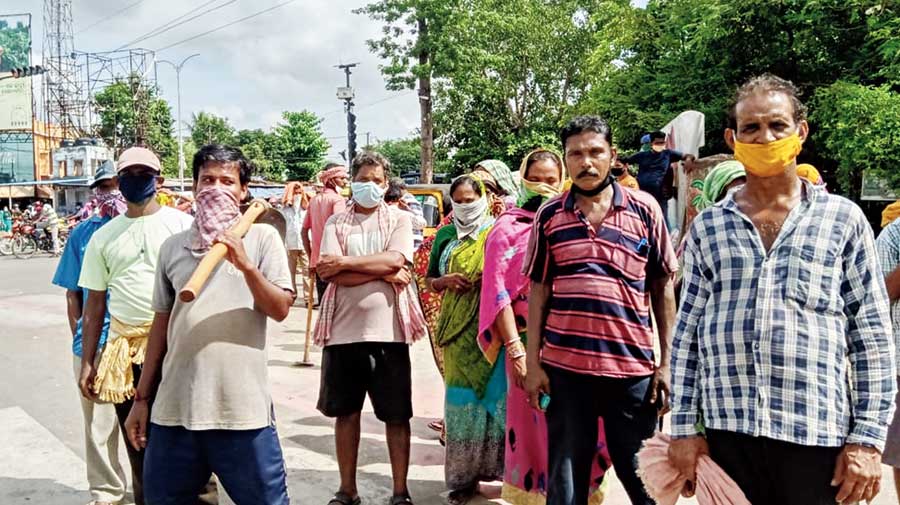 ---
New Delhi
|
Published 21.08.21, 01:29 AM
|
---
The Centre is planning to hold a meeting of the Indian Labour Conference — a tripartite outfit of the government, employers and employees — after a gap of six years, two labour ministry officials have said.
The government's purported apathy to hold such three-way negotiations on emerging labour issues and receive advice from the ILC had earned it criticism from the trade unions at a time there has been delay in the implementation of an unorganised workers' database and the workers' opposition to the new labour laws.
The two labour ministry officials said the government was planning to hold a meeting of the ILC. "There is a demand for an ILC meeting. This may be accepted," one of them said.
The tripartite ILC had last met in 2015. All the 12 central trade unions are members of the ILC, which has been meeting every year since 1942 barring a few breaks in between.
The BJP government's apparent lack of interest in the ILC had been skewered by all the trade unions, including the RSS-affiliated Bharatiya Mazdoor Sangh (BMS).
Last month, new labour minister Bhupender Yadav had held a courtesy meeting with all the trade unions where the labour outfits demanded the resumption of ILC meetings.
BMS general secretary Binoy Kumar Sinha had last month written to Prime Minister Narendra Modi, urging him to take steps to hold an ILC meeting at the earliest "to uphold the noble tradition of tripartism in the country".
Prime Ministers have been attending the inaugural programme of the ILC meetings since 1997. Modi had been present at the 2015 edition.
Pawan Kumar, the BMS's north zone secretary, said the ILC was an important forum where emerging labour issues were discussed.
Labour database
The Centre has decided to rely on existing data for the database it is to prepare on unorganised workers, who make up around 90 per cent of the country's workforce.
The Supreme Court has set a December deadline for putting in place the national database. The unorganised workers are among the hardest hit by the pandemic.
The labour department officials said the government was planning to collate the existing data on workers compiled under different workers' boards.
"The plan is to take all the existing data already collected by the construction workers' board, the beedi workers' federation and so on. The states will be asked to collect data on the workers left out and feed them into the portal (on unorganised workers)," an official said.
The labour minister has called a meeting of all trade unions on August 24 to discuss the matter.
All India Trade Union Congress (Aituc) leader Amerjeet Kaur said the data maintained by different boards were incomplete.
"The existing data cover only 15 to 20 per cent of workers in specific categories. Depending on such data will not help create a national database," Kaur said.