Centre stalls Calcutta HC judges' appointments
The country's fourth largest after the High Courts of Allahabad, Bombay and Madras, the court now has 36 judges against a sanctioned strength of 72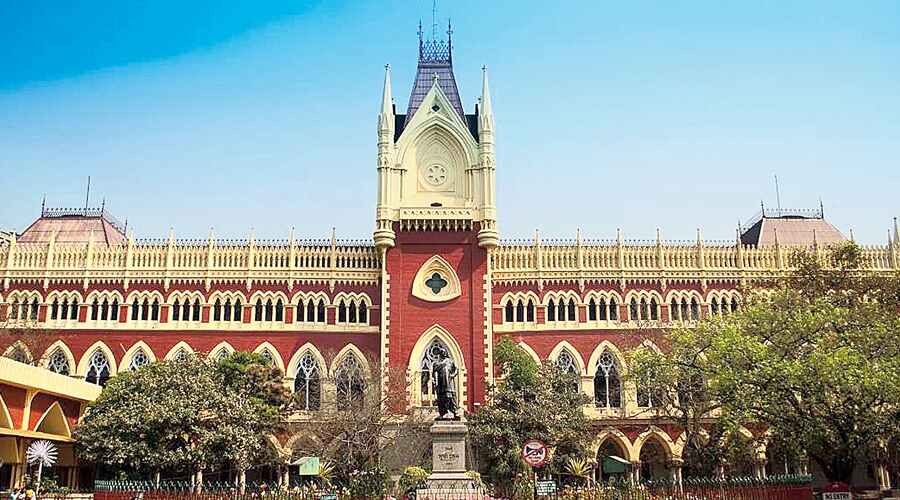 Calcutta High Court — the country's fourth largest after the High Courts of Allahabad, Bombay and Madras — now has 36 judges against a sanctioned strength of 72.
Shutterstock
---
New Delhi
|
Published 19.10.21, 02:45 AM
|
---
The Centre has approved 70-odd candidates for appointment as judges to the various high courts since September, acting at a frenetic pace to clear the Supreme Court collegium's recommendations, but seems to have made an exception for Calcutta High Court.
It has been sitting on all the 16 names proposed by the collegium for elevation to Calcutta High Court — eight of them recommended as far back as February and the remaining eight since September 1.
Calcutta High Court — the country's fourth largest after the High Courts of Allahabad, Bombay and Madras — now has 36 judges against a sanctioned strength of 72.
Among those recommended but not cleared for Calcutta High Court is senior advocate Amitesh Banerjee, son of the former Supreme Court judge, Justice U.C. Banerjee, who headed the one-man commission that in 2006 ruled out any conspiracy behind the 2002 Sabaramati Express fire that killed 59 kar sevaks. Another is Sakya Sen, son of former Allahabad High Court Chief Justice Shyamal Sen.
The apex court collegium of Chief Justice of India N.V. Ramana and Justices U.U. Lalit and A.M. Khanwilkar has since September recommended 106 judges for elevation to the various high courts.
Prodded by Justice Ramana, the government has acted with uncharacteristic speed to clear appointments to the High Courts of Karnataka (16 new judges), Gujarat (7), Allahabad (9), Bombay (2), Patna (5), Telangana (7), Orissa (3), Kerala (6), Gauhati (8), Madras (4), Jharkhand (4), Chhattisgarh (1) and Madhya Pradesh (1).
Besides Amitesh Banerjee, the collegium had on September 1 reiterated for Calcutta High Court the names of advocates Jaytosh Majumdar, Raja Basu Chowdhury and Lapita Banerji. All four had been recommended in July 2019 but the Centre had raised objections at the time.
On September 1, the collegium also recommended elevating advocates R. Krishna Rao and Koyeli Bhattacharyya as judges of Calcutta High Court.
On October 8, the collegium iterated the candidature of Calcutta advocate Sakya Sen, rejecting for the third time the Centre's objections.
At the same meeting, the collegium also proposed the elevation of Soubhik Mitter, advocate, as a Calcutta High Court judge.
Even a September 16 recommendation by the collegium for the re-transfer of Justice Joymalya Bagchi to Calcutta High Court has not yet been approved by the government. Justice Bagchi had been transferred from Calcutta to Andhra Pradesh High Court on December 31 last year.
On February 4 this year, the collegium had recommended elevating eight district judges to Calcutta High Court: Kesang Doma Bhutia, Rabindranath Samanta, Sugato Majumdar, Ananya Bandyopadhyay, Rai Chattopadhyay, Bivas Pattanayak, Subhendu Samanta and Ananda Kumar Mukherjee. None has been cleared by the government.
All that Calcutta High Court has witnessed is a couple of transfers and an additional judge being made permanent.
Justice Prakash Shrivastava of Madhya Pradesh High Court was recently appointed chief justice of Calcutta High Court in place of the then acting chief justice, Justice Rajesh Bindal, who has been made chief justice of Allahabad High Court.
Justice T.S. Sivagnanam of Madras High Court was transferred to Calcutta High Court on October 11, while the additional judge, Justice Kausik Chanda, was made permanent on September 3.
The collegium had earlier made it clear to the government that vacancies ought to be filled at the earliest. It had rejected the Centre's objections to elevate nine new judges to the Supreme Court last month.
The country's 25 high courts have 1,098 sanctioned posts of judges, of which only 627 are occupied and 471 (nearly 43 per cent) are vacant.