Centre plans Vedic Research Centre
The proposed centre would conduct research to 'unearth the scientific and therapeutic knowledge buried' in the Vedas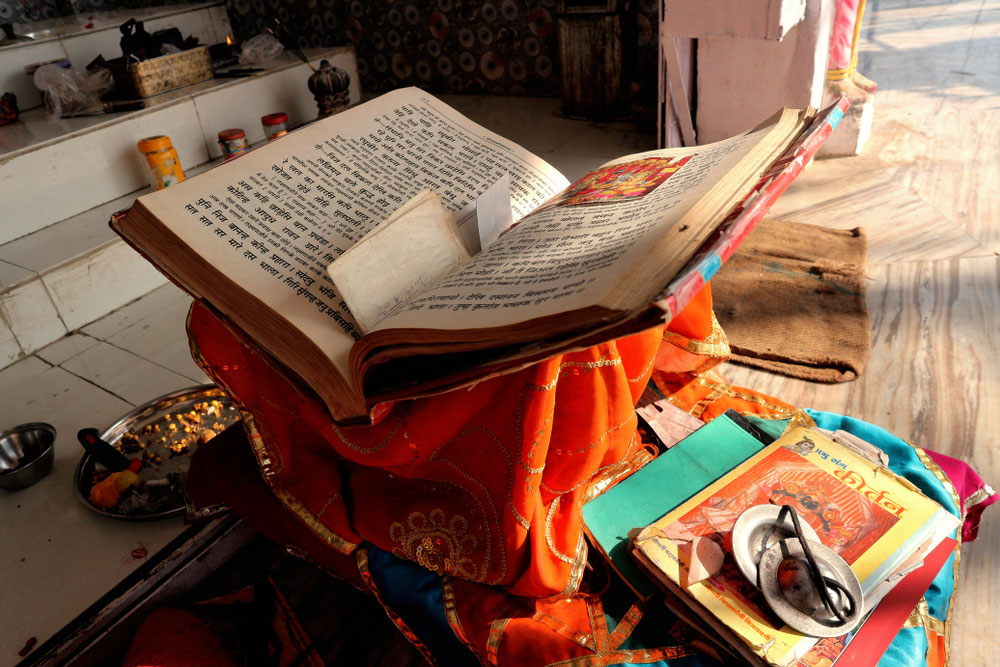 ---
---
The government is planning to set up a Vedic Research Centre that would collect both original works and those related to the religious texts from across the globe, a repository aimed at bridging the gap between ancient wisdom and modern science.
A top official in the Ujjain-based Maharshi Sandipani Rashtriya Vedavidya Pratishthan (MSRVP) — the institute set to host the VRC — said the proposed centre would conduct research to "unearth the scientific and therapeutic knowledge buried" in the Vedas.
The MSRVP has sent a proposal to the human resource development ministry, saying it wanted to start the Vedic centre. The proposal — hailed by HRD minister Ramesh Pokhriyal at a recent meeting with officials — is likely to be approved.
MSRVP vice-chairman Prof. Devi Prasad Tripathi said the VRC would work to take Vedic knowledge to a larger population. "The people who have studied the Vedas have not studied the modern sciences. The experts on science have not studied the Vedas. The VRC will bridge the gap. It will unearth the meaning of every line in the traditional texts and collaborate with the scientific community for exploring how Vedic knowledge can be used for society," Tripathi told The Telegraph.
Tripathi said hundreds of original texts on the Vedas and related works now stored in archives, libraries and universities in India and other countries would be identified and brought back.
"The VRC will be a repository of all Vedic texts. The material lying in foreign countries will be brought back through government channels. The VRC will take up with institutions within India to get the texts."
Tripathi said the VRC would engage "committed" scholars to pursue research on the Vedas, Upanishads, Smritis, Shrutis and the Brahmanas. He said India has over a dozen Sanskrit universities, but none of them was involved in "committed" research on the Vedas. "For serious research you have to change your lifestyle. You need to feel for the texts. The VRC will have committed scholars."
Tripathi said whatever research has been done on Vedic literature suggested the ancient texts were a rich source of different streams of knowledge like mathematics, language, environmental science, medicine, astronomy, music and art.
According to the proposal, the VRC will have about a dozen researchers who will examine the Vedic texts word by word. Sources said the HRD ministry might sanction Rs 10 crore as an initial grant.
Sanskrit scholars welcomed the proposal but expressed doubt about the competence of the MSRVP to carry out the job.
"The MSRVP was started to promote Veda recitation through Vedic pathsalas. It never focused on promoting research," said Kala Nath Shastry, a President's award winner for classical Sanskrit. "I have my doubts if it can do justice to research on the Vedas and other texts."