Central universities scrap common counselling for seat allotment
A decision in this regard was taken last week at a meeting convened by the education ministry with the vice-chancellors of the varsities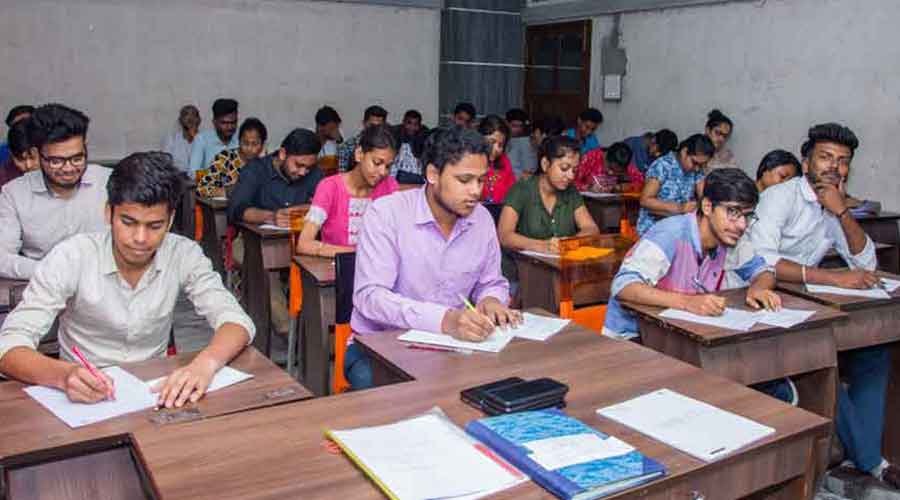 At present, IITs, NITs and Indian Institutes of Science Education and Research conduct common counselling for UG courses.
File photo
---
New Delhi
|
Published 25.01.22, 02:21 AM
|
---
Central universities will admit students to undergraduate courses based on their performance in the central universities common entrance test (CUCET) but there will be no common counselling for seat allotment in these institutions.
CUCET for postgraduate (PG) courses will be kept optional for the universities.
A decision in this regard was taken last week at a meeting convened by the education ministry with the vice-chancellors of central universities.
"Initially, there was an agreement among university VCs on common counselling. But it was found to be unfeasible this year. So common counselling has been deferred till next year," said an official who was present at the meeting.
Prof Rajeev Kumar, a faculty member at the School of Computer and System Sciences in Jawaharlal Nehru University (JNU), said common counselling was the process of unified seat allocation based on the candidate's performance, preference of institution and eligibility. Common counselling is essential to ensure no student can block more than one seat at any point of time.
"Without common counselling, a student will have to apply to individual institutions. He may get admission at multiple places. He also deposits fees at multiple places. The most important thing is that he blocks the seat at each of the institutions where he has got admission. He may not vacate the seats for months depending on the rules of the institution," Kumar said.
After students deposit the fees, admissions remain valid for several months.
"Common counselling is software-driven. This will ensure the student is allowed admission in a single seat. Once the seat blocked, his admission is frozen. He will be in no position to waste a seat in any other institution participating in the common counselling," he said.
At present, Indian Institutes of Technology (IITs), National Institutes of Technology (NITs) and Indian Institutes of Science Education and Research (IISERs) conduct common counselling for UG courses.
In NITs, there is common counselling for MTech as well.
However, the ministry official said common counselling was not feasible this year because of paucity of time.
"There is need for a software and its testing. At present, there is not enough time for this exercise," he said.
The official said CUCET for PG courses would not be mandatory for all universities to follow.
Among all central universities, Delhi University colleges are the most preferred institutions for UG courses for students from across the country. As of now, all the central universities have approved proposals at their end for taking students through CUCET-UG. The National Testing Agency will conduct the entrance test.
Currently, the central universities mostly admit students into UG courses by merit on the basis of Class XII marks.
However, there have been allegations of some boards following too liberal evaluation, thereby denying opportunity to students of some other boards.
They conduct their own entrances for PG courses. About a dozen universities conduct single entrance for their admission into their PG courses. They will continue to do that.