Camp boss 'hijack' fugitive
Balakot-based JeM terror camp headed by fugitive wanted in the hijacking of Indian Airlines plane from Kathmandu to Kandahar in 1999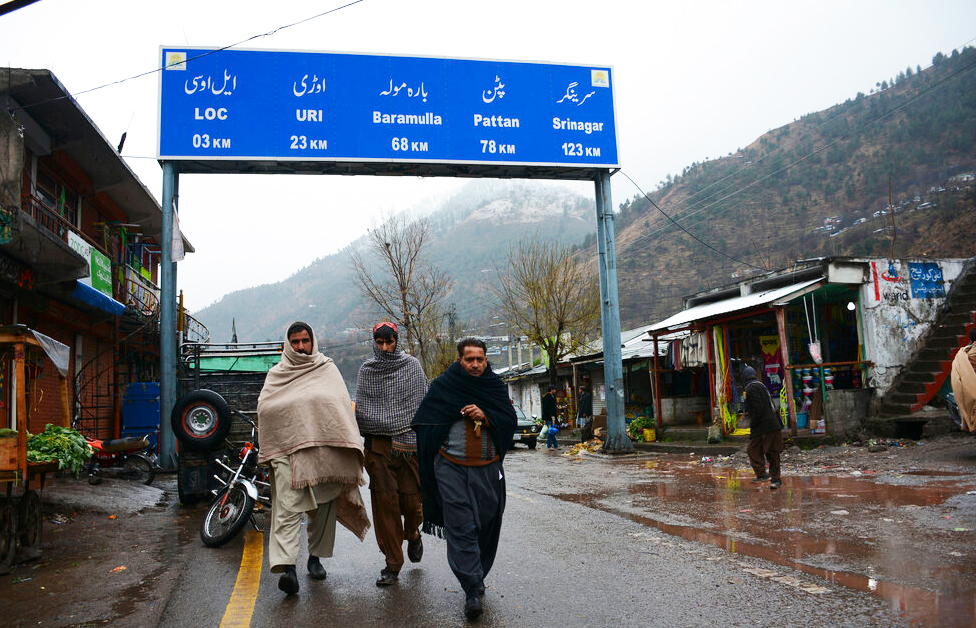 Kashmiris walk through the border town of Chakoti at the Line of Control in Pakistan occupied Kashmir on Tuesday, Feb. 26, 2019.
AP
---
New Delhi
|
Published 27.02.19, 09:45 AM
|
---
Yousuf Azhar, who headed the Balakot-based Jaish-e-Mohammad terror camp India said it had destroyed on Tuesday, is wanted by the CBI in the Kandahar hijacking case with a pending Interpol red-corner notice against him since 2002, officials said.
Yousuf is the brother-in-law of Jaish founder and chief Masood Azhar.
According to the officials, the red-corner notice was issued on the request of the CBI against seven accused in the hijacking of the Indian Airlines IC-814 plane from Kathmandu to Kandahar in southern Afghanistan on December 24, 1999: Yousuf Azhar, Ibrahim Athar, Sunny Ahmed Qazi, Zahoor Ibrahim, Shahid Akhter, Sayed Shakir and Abdul Rauf.
"Yousuf alias Ustad Ghouri was one of the hijackers of the Indian Airlines flight. In 2002, the government had handed over a dossier of 20 fugitives, including Yousuf, to Islamabad," said an Intelligence Bureau official.
In 2002, Interpol, following a request by the CBI, issued the red-corner notice against Yousuf. It mentioned his place of birth as Karachi and added that he was fluent in Urdu and Hindi.
Foreign secretary Vijay Gokhale, while briefing the media on the "intelligence-led operation" on Jaish's biggest training camp in Balakot, said the facility was headed by Yousuf alias Ustad Ghouri.
Amid conflicting reports, sources did not confirm the fate of Yousuf after the air strikes.
Sources said the Jaish training camp was set up inside thick forests on a hilltop in Balakot in 2001 by Masood after he was released by India along with two other terrorists in exchange of the 154 hostages aboard Flight 814 on December 31, 1999, by the then BJP-led NDA government.
"The terror launch pads along the LoC were moved deep inside after the (February 14) Pulwama attack. The training camp at Balakot was close to Abbottabad, where Osama bin Laden was killed by the US forces," a defence ministry official said.
Balakot, 50-60km from the LoC, is located in Khyber Pakhtunkhwa province of Pakistan and is a two-and-a-half-hour drive from Abbottabad.
"According to an estimate, the Balakot camp housed more than 200 terrorists. Masood Azhar and his brother Ibrahim frequented the camp to address the cadres," said a security official.
Before the inception of the JeM, the camp had been used by the Hizb-ul-Mujahideen.
A retired army veteran said the targets seemed to be still unclear as any terrorist group operating along the border would have cleared out after the Indian government vowed retaliation in the aftermath of the Pulwama attack.
"There is lot of speculation. Hope it's not political symbolism ahead of elections as people wanted the government to respond to the Pulwama attacks. Only time will tell whether the air strikes were done to assuage public anger and to minimise the risk of a major Pakistani military response."