Call to shift fit lions out of Gir
Healthy lions to be shifted away after canine distemper virus found in some dead Lions in Gir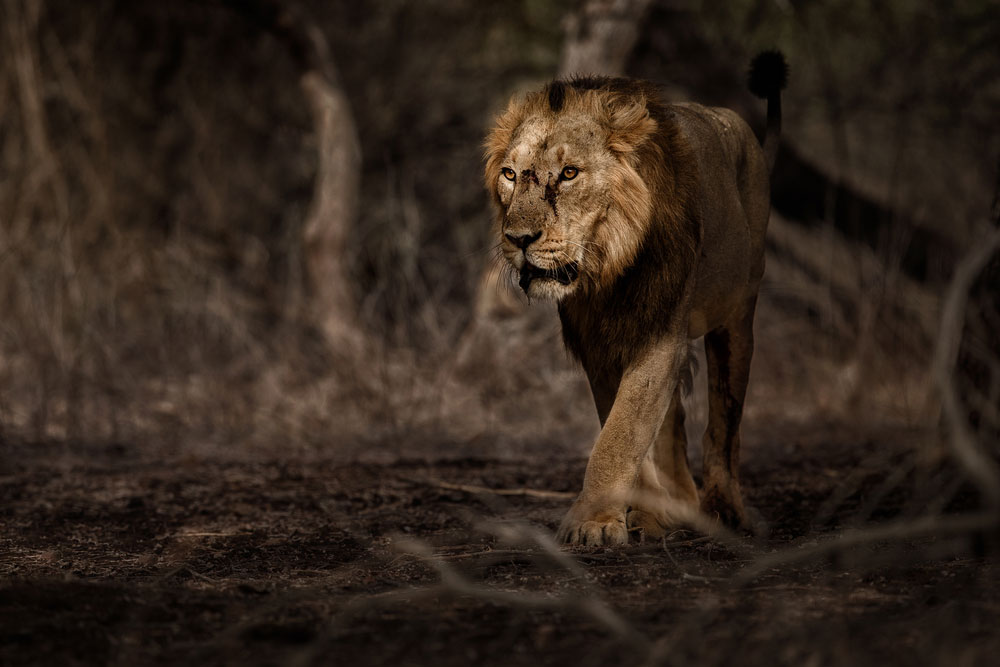 Asiatic lion in Gir National Park
Source: Shutterstock
---
New Delhi
|
Published 09.10.18, 10:28 PM
|
---
India's apex health research agency on Tuesday asked the Centre to shift healthy lions out of the Gir forest amid fresh evidence that a virus that had wiped out one-third of lions in east Africa in 1994 is now spreading from lion-to-lion in Gir.
The Indian Council of Medical Research (ICMR) said one or more samples from 21 of 27 Gir lions have tested positive for the canine distemper virus (CDV), indicating a fresh spurt of infection earlier detected in five lions.
"This indicates active disease transmission among the Gir lions," the ICMR said in a media release. "Since CDV is transmitted by airborne route as well as infected body secretions, healthy lions from Gir forest may be shifted to an alternate suitable location."
The ICMR's National Institute of Virology in Pune had last week confirmed the presence of CDV infection in samples from five of 21 lions that have died in the forest over the past month.
The NIV has so far received 80 samples of nasal, ocular and rectal swabs from 27 Gir lions that were sick and under treatment or observation at the Sakkarbaug Zoo in Junagadh, Gujarat. Molecular diagnostic tests have confirmed the presence of the CDV infection.
"The lions should be immediately vaccinated with the available CDV vaccine," the ICMR said. "At present, most of the available vaccines are made up of CDV American genotypes 1 and 2. These vaccines have been used in a number of countries and found to be effective."
A 2015 census had determined that Gir is home to 523 lions, including 109 males, 201 females, 73 sub-adults and 140 cubs.
Conservation biologists, worried that all of wild Asiatic lions are clustered in a single forest site, have for more than two decades campaigned for relocating some of Gir's lions into the Kuno forest in Madhya Pradesh.
Scientists point out that the CDV had caused the deaths of over 1,000 lions in the Serengeti National Park in Tanzania in 1994 — nearly one-third of the park's lion population.
The possibility of a CDV outbreak in Gir had been among concerns driving the demand for relocation of lions to another forest. The Madhya Pradesh forest department had even cleared several villages in Kuno, rehabilitating residents to make space for the introduction of lions.
But the Gujarat government has refused to part with the Gir lions.
The Supreme Court in April 2013, responding to a petition by an environmental group, had directed the Union environment and forests ministry to take "urgent steps" to reintroduce the lions from Gir into Kuno.