Call to recuse an onslaught: Supreme Court judge Arun Mishra
Tamil Nadu landowners had sought Justice Mishra's recusal as presiding judge of a three-judge bench in 2018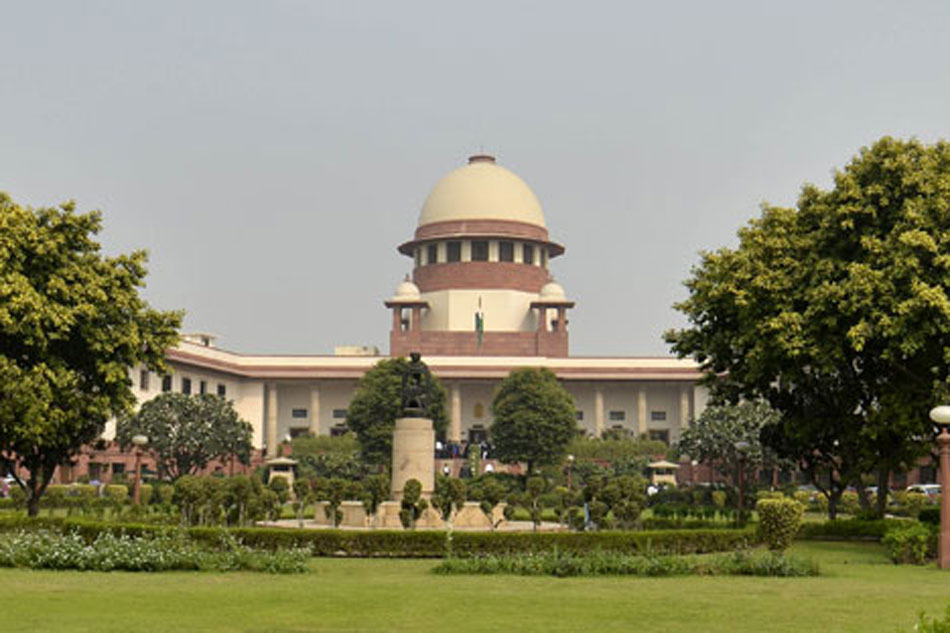 The five judge bench reserved its verdict on the plea for recusal by landowners from Tamil Nadu
Prem Singh
---
New Delhi
|
Published 16.10.19, 11:47 PM
|
---
Justice Arun Mishra on Wednesday described demands for his recusal from a constitution bench that will examine the correctness or otherwise of a verdict he himself handed as an "onslaught" that can "destroy" the judiciary.
"No, this is not the way it should be allowed to happen… this should not and must not happen. If we succumb to these demands it would be nothing short of forum shopping and bench hunting. If we allow it will destroy the independence of the judiciary," said the five-judge constitution bench headed by Justice Mishra and including Justices Indira Banerjee, Vineet Saran, M.R. Shah and Ravindra Bhat.
The bench reserved its verdict on the plea for recusal by landowners from Tamil Nadu, after which it will decide on the larger issue of interpretation of provisions of The Right to fair Compensation and Transparency in Land Acquisition, Rehabilitation and Resettlement Act, 2013.The landowners had sought Justice Mishra's recusal on the ground that as presiding judge of a three-judge bench in 2018, he had ruled that acquisition proceedings would not lapse and land would not be returned to the owners after five years if they refused compensation.
This judgment, which went against the landowners, was contrary to a 2014 verdict by another three-judge bench that had said the acquisition proceedings would lapse after five years if the compensation was not paid to the land owners or accepted by them.The constitution bench has been set up to decide which of the two judgments is correct in its interpretation of the law.
Senior advocates Shyam Divan and Dinesh Dwivedi, appearing for the landowners, argued that Justice Mishra must recuse to avoid any apprehension of bias.Solicitor general Tushar Mehta, appearing for the government, submitted that there was no need for Justice Mishra to recuse as the bar had full faith in his integrity.
Justice Mishra told Divan: "This is nothing but an attempt of bench hunting and you want a person of your liking to be in the bench. If we allow your request and accept your view for recusal of judge, it will be destroying the institution. This is a serious issue and history will judge it that even senior counsel were involved in this attempt."Divan contended that a judge must avoid any reasonable apprehension of bias, otherwise there would be erosion of public confidence and the prayer for recusal is for upholding the integrity of the institution.
The prayer is not remotely concerned with bench hunting, he asserted. "There are global principles that have to be applied here. We are only drawing attention to it," Divan said.Justice Mishra alleged that the plea seeking his recusal is "sponsored". "In case we succumb to these attempts, this would be the blackest chapter in the history. These forces are trying to compel the court to act in a particular way. Onslaught is going on to tame this institution. This cannot be the way, must not be the way, and shall not be the way".
Divan referred to various judgments and said a judge should not be unduly sensitive when recusal is sought and not take it as a personal affront.Divan said the narrow issue is that when a judge has decided an issue finally and then that issue is referred to a larger bench, should that judge be a part of that larger bench.