BJP silent on Facebook hate speech charge
The party did not issue a statement nor did it hold a media address to rebut the allegations in the WSJ news report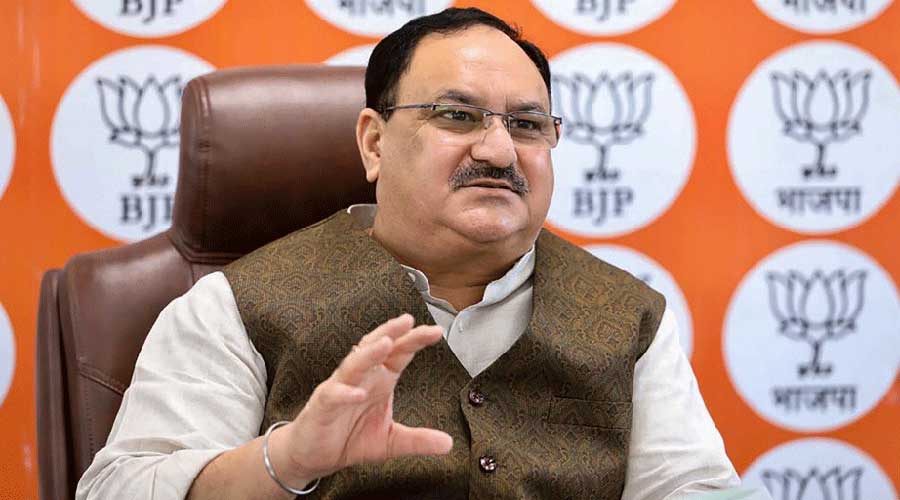 ---
---
The BJP on Monday did not respond to The Wall Street Journal report suggesting that Facebook had not applied its rules against hate speech to posts from the Hindutva ecosystem to protect its business prospects in India.
The party did not issue a statement nor did it hold a media address to rebut the allegations in the news report. BJP president J.P. Nadda offered no comment.
In the past, whenever the BJP has been caught on the wrong foot, it chooses silence officially while fielding some leaders to instead attack the Opposition.
On Monday, too, a minister and a former minister, aided by some social media managers, employed the "offence is the best defence" line.
While completely avoiding the allegation in the news report that Facebook had chosen not to act on hate posts by the Hindutva ecosystem to protect its own business interests, the former junior minister Rajyavardhan Rathore branded Facebook a "Left-Congress-leaning platform" in an opinion piece in The Indian Express on Monday.
Rathore, a former Olympic gold medallist-turned-politician, who stands sidelined now, described the WSG report as a "hit-job" that has caused outrage among the "Left-Congress cabal".
While the WSG report talked about Facebook allowing dangerous posts by some BJP leaders, Rathore accused the social media platform of "filtering out non-Left and non-Congress viewpoints through manufactured labels of 'fake news'."
Rathore said: "That is why you would hear Mark Zuckerberg quote Kapil Mishra but say nothing on Sonia Gandhi who exhorted people in Delhi to do 'aar paar ki ladai' (prepare for the final battle)."
The BJP repeatedly used Sonia's call for a decisive political battle against the BJP at a party rally in Delhi early this year to accuse the Congress chief of provoking the Delhi riots. Many BJP leaders tweeted Rathore's article.
Before Rathore, law and information technology minister Ravi Shankar Prasad had spoken up. But he too sidestepped the allegations in the WSJ report and instead called Rahul Gandhi a "loser".
The only other BJP member who commented was the party's information technology cell chief Amit Malviya, who too brought up Sonia's speech.