Biju life story to be taught in schools
Chapter in syllabus from Class VI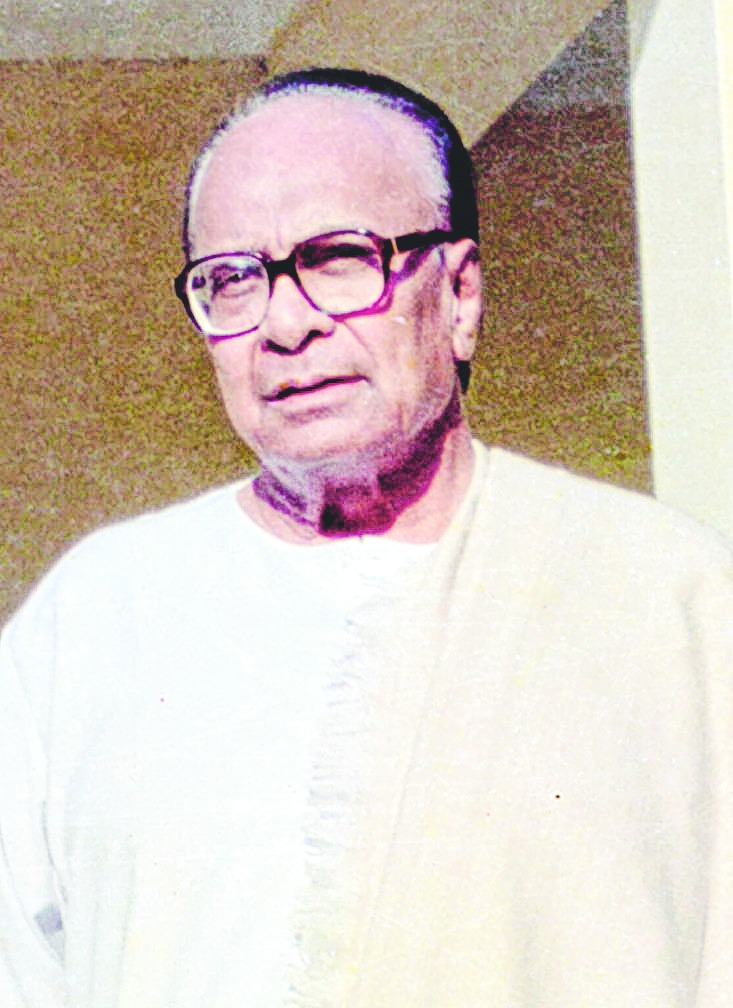 ---
Bhubaneshwar
|
Published 12.12.16, 12:00 AM
|
---
Bhubaneswar, Dec. 11: The Naveen Patnaik government has decided to include the life story of former chief minister Biju Patnaik in the school curriculum from the next academic year. It will be in the syllabus for students from Class VI onwards.
The chapter on Biju will cover his early life, school days, adventures such as his cycle journey to Peshawar, his career as a pilot and his role in the Quit India Movement and in rescuing the former Prime Minister of Indonesia. His contribution in the making of modern Odisha will also find a place in the chapter.
School and mass education minister Debi Prasad Mishra said: "We have decided to introduce a chapter on the life story of eminent persons who had played a key role in the Independence struggle. Biju babu played a great role in the Quit India Movement." He said that the life stories of luminaries, such as freedom fighters Veer Surendra Sai and Netaji Subhash Chandra Bose, would also be part of the curriculum.
Das Benhur, a writer who has been assigned to pen the chapter on Biju, said: "State government officials have contacted me to write on Biju babu and I have given my consent. I will focus on how Biju babu's story can be told in a lucid way to be easily understood by students."
Biju Patnaik was born on 5 March, 1916, to Lakshminarayan and Ashalata Patnaik and was educated at Ravenshaw College, Cuttack. Later, he trained to be a pilot and briefly served the Royal Indian Air Force. He came in touch with Jawaharlal Nehru during his participation in the Indian Freedom Struggle and became one of his trusted friends. Biju shot to limelight for his daredevil act of airlifting Sultan Sjahrir, the then Prime Minister of Indonesia.
He became the chief minister of Odisha on June 23, 1961, and continued till 2 October, 1963. On March 5,1990, Biju Patnaik came back to power and continued till March 15, 1995.
After his demise on April 17, 1997, the Biju Janata Dal was formed with Naveen taking the lead of the party. Banking on the Biju legacy, the Naveen Patnaik government has been in the power for the last 17 years.
The Naveen Patnaik government, which has consistently been demanding Bharat Ratna for Biju, has already introduced a number of schemes in the name of Biju such as Biju KBK Yojana, Biju Gaon Gadi Yojana, Biju Setu Yojana, Biju Pucca Ghar Yojana and Biju Krushak Kalyan Yojana. It has also set up a university named after him - Biju Patnaik University of Technology - and the city airport is called Biju Patnaik Airport.
Reacting to the move, leader of the Opposition Narasingha Mishra said: "Biju Patnaik is a legendary leader and students should read about his life story. At the same time, life stories of other leaders, such as Harekrushna Mahatab, Nabakrushna Chaudhury, should be included in the school curriculum."
However, Mishra said: "After forming the party in the name of Biju, the party has belittled him. At this time introducing courses on Biju at the school level only to gain political mileage will certainly invite criticism."
BJP MLA Pradeep Purohit said: "The new generation should know about Biju babu. But at the same time, the life stories of other eminent personalities should also be taught."