Bihar growth thanks to Narendra Modi: JP Nadda
'All infrastructure work in Bihar has happened during the NDA rule; our BJP is a synonym of development'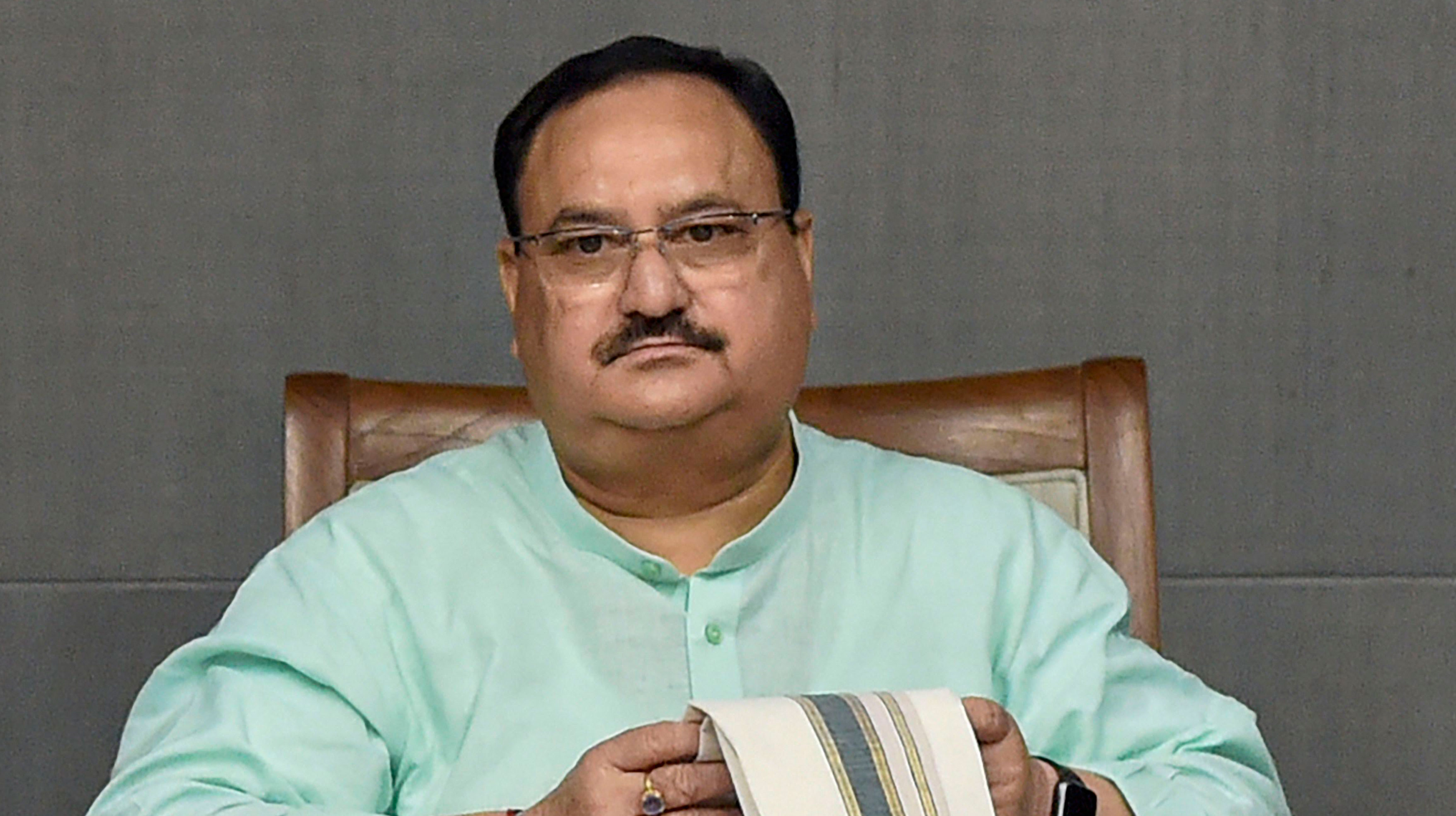 ---
|
Patna
|
Published 22.02.20, 08:50 PM
---
BJP national president J.P. Nadda on Saturday said the infrastructure development in Bihar was the "blessing of Prime Minister Narendra Modi while chief minister Nitish Kumar merely implementing them on the ground".
Nadda paid a visit to Bihar on Saturday to inaugurate party's headquarters in 11 districts and discuss the upcoming Assembly polls in the state.
"All infrastructure work in Bihar has happened during the NDA rule. Our BJP is a synonym of development. We see new rail, road, bridges, museum, buildings and other things wherever we go in the state. Rs 1,500 crore project here, another Rs 1,000 crore project there. All these have happened because Bihar is getting the blessings of Prime Minister Narendra Modi. However, we must keep in mind that Nitish Kumar has implemented them on the ground," Nadda said.
Nitish, who also happens to be the national president of the JDU, has been an ally of the BJP and a part of the National Democratic Alliance (NDA) for over two decades, except an interregnum between 2013 and 2017 when he had parted ways to team-up with the RJD and the Congress party to form the Grand Alliance. He headed the Grand Alliance government between November 2015 and July 2017.
This was his first visit after becoming the BJP national president to the city where he was brought up, went through school and college education, and entered politics. He is a native of Himachal Pradesh.
Despite claiming the credit for infrastructural development in the state, Nadda quickly said that the Assembly polls were slated to be held in November this year and it will be "contested by the NDA under the leadership of Nitish."
BJP Bihar unit president Sanjay Jaiswal said the NDA will win all 243 Assembly seats in the elections while minister of state for home affairs and former BJP state president Nityanand Rai said that the Opposition Grand Alliance will not be able to win more than 12 seats in the polls.
Nadda's comments on the infrastructural development did not go well with senior JDU leaders. They criticised the remarks and pointed at the inherent fault in it.
"Nadda's statements are no correct. If such remarks have been made to make party workers happy then it is okay. However, the truth is that almost all infrastructure projects in the state have been conceptualised and implemented by Nitish — by state's own money or in a cost-sharing ratio between the Centre and the state. Modi came to power in 2014 while Bihar developed at a very past pace since 2005 when Nitish came to power. Bihar developed even when the United Progressive Alliance (UPA) government was at the Centre," a senior JDU leader told The Telegraph on the condition of anonymity.