Bihar: Govind Mohan launches archaeological atlas on 500 sites
Union culture secretary says there is a danger of younger generation forgetting our heritage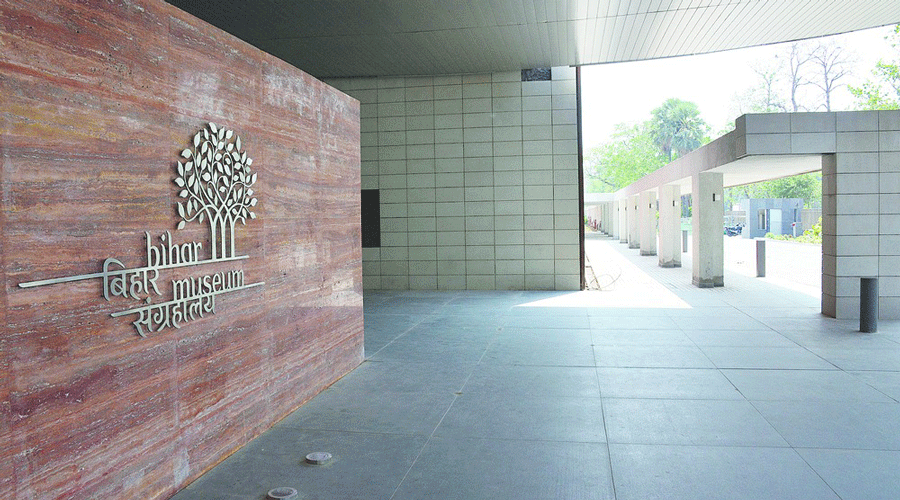 ---
Patna
|
Published 13.09.22, 01:04 AM
|
---
Union culture secretary Govind Mohan on Monday launched an archaeological atlas prepared by the Bihar government in Patna and said that the Centre would also think in terms of having such a compilation of prehistoric and historic sites to showcase the nation's heritage to the people.
The state art and culture department has brought out the Bihar Archaeological Atlas which has information on over 500 sites spread across the state, around 400 maps and more than 800 photographs.
"This atlas will provide guidance to the Government of India. We will also try through our archaeological section to get such an atlas prepared so that people could know about our national heritage," Mohan said.
Bihar Museum director general Anjani Kumar Singh, development commissioner Vivek Kumar Singh, additional chief secretary (education department) Dipak Kumar Singh, state art and culture secretary Bandana Preyashi, Bihar Heritage Development Society executive director Bijoy Kumar Choudhary, and artist Shyam Sharma were present on the occasion.
The Union culture secretary added that there was a danger of the younger generation forgetting our heritage. So his ministry was working to ensure that it does not happen with the help of various measures, including excavations.
"We increased our excavation budget from the range of Rs 10 crore and Rs 20 crore to Rs 100 crore this year. Our target is to raise it to Rs 500 crore in the next two years," he said.
"It is a matter of shame if such a big country cannot do excavations worth even Rs 500 crore in a year. We have nothing bigger than our culture. We are neither a defence superpower nor a financial superpower. However, we are a cultural superpower," he added.
Vivek Kumar Singh has prepared the atlas. The sites in it have been placed in prehistoric, early historical and medieval categories according to their historicity.
Speaking on the occasion, Anjani, a former Bihar chief secretary, said the state had such a rich archaeological heritage that antiquities were found in every nook and corner.
Previously, the KP Jaiswal Research Institute had published an archaeological gazetteer that documents over 6,000 sites across the state.