Partner is Nitish's main pain
Paswan snub to JDU seen as proxy ploy by BJP
As the Assembly polls near, the J.P. Nadda-led party appears less and less a coalition partner, and more and more a challenger trying to manoeuvre itself into the driver's seat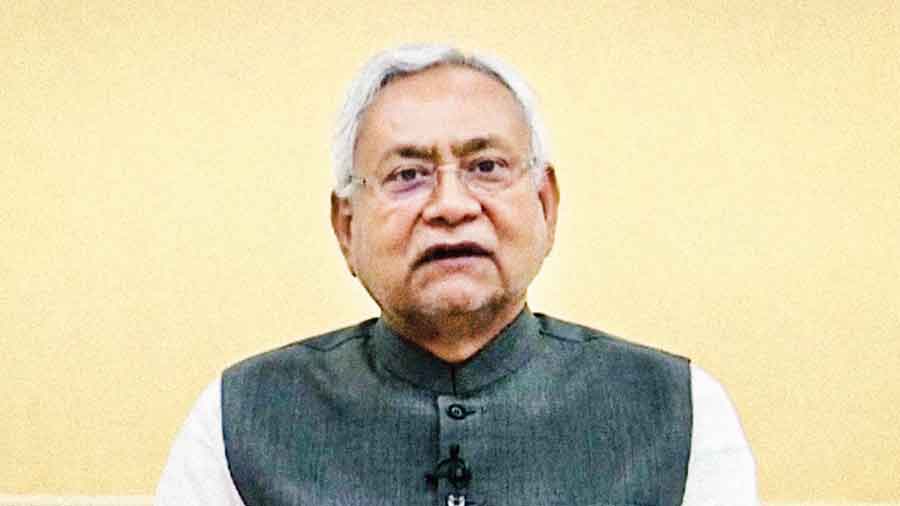 ---
---
A sour irony is descending upon Nitish Kumar, aiming for a record fourth straight term as Bihar chief minister — his main ally, the BJP, is emerging as main opposition to his ambition.
As the Assembly polls near, the BJP appears less and less a coalition partner, more and more a challenger trying to manoeuvre itself into the driver's seat and dictate power post-election at the expense of Nitish's Janata Dal United (JDU).
Sunday's decision by Ram Vilas Paswan's Lok Janshakti Party (LJP) to reject Nitish as leader of the NDA in Bihar is a proxy ploy by the BJP not only to erode the chief minister of agency as unchallenged alliance leader, but also to chip away at his tally in the new Assembly to a degree that he is left emaciated.
Officially, the BJP still maintains Nitish will be the face of the NDA's campaign, but it is apparent the chief minister is a placard the BJP is preparing to maim, even discard. Irrespective of the party's official position, the LJP's anti-Nitish overture isn't without the BJP leadership's endorsement; it is more likely a concerted move.
Chirag Paswan, put in charge of negotiations by his ailing father, met BJP president J.P. Nadda last week in the presence of home minister Amit Shah, the de facto party boss.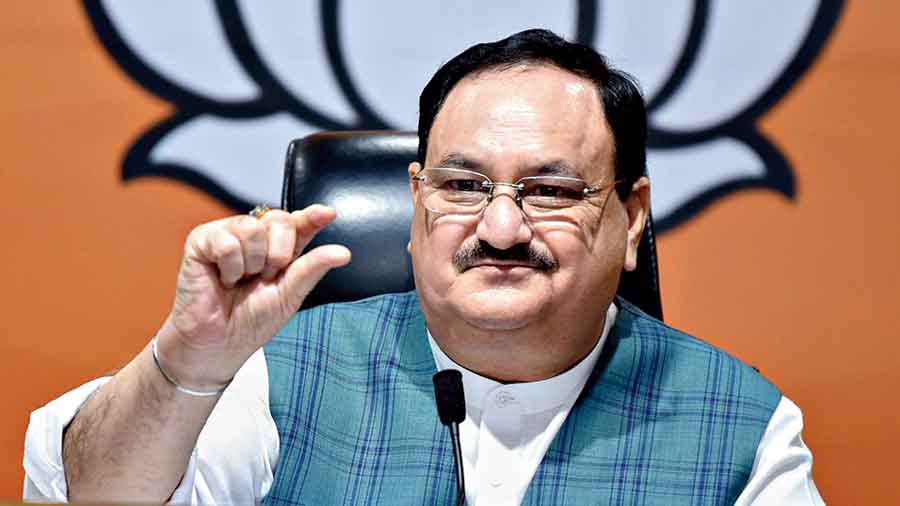 Long reined-in, the BJP's renewed aspiration to pilot power in Bihar has been fed in no mean way by the limp RJD-led gathbandhan. Drubbed in two successive Lok Sabha elections and minus the stage and backroom abilities of Lalu Prasad, the gathbandhan (the Congress and the Left parties are part of it) holds out little promise of making a fight of it.
Tejashwi Yadav, named lead act of the gathbandhan, cannot match his ailing and jailed father's charisma, energy or hold. He inspires little confidence among his own party men.
Former Union minister and top RJD leader Raghuvansh Prasad Singh left the party in disgust just days before he passed away in mid-September. Other party seniors have often spoken with disdain of Tejashwi's "vagrant, disrespectful and inconsistent" ways.
There are two other factors fuelling the BJP leadership's sense that this is its hour in Bihar and it should make a grab for it.
One is constant feedback from the ground that Nitish's graph as able administrator — "sushashan babu" — is dipping and that the RJD-led alliance is displaying little signs of shoring up any benefit from that. In contrast, despite the sinking economy and the Covid-related disaffection among returning migrants, Prime Minister Narendra Modi retains his high levels of individual approval.
This reporter is privy to more than one mood-tracker trend from Bihar that suggest the same broad pattern: the only leader able to float above the rest in Bihar, miraculously unaffected despite adverse performance, is Narendra Modi.
The second reason, and nothing to be knocked, is simmering sentiment in the BJP ranks that Nitish "needs to be taught a lesson and now is the time".
A senior BJP leader bluntly told The Telegraph last week: "Nobody has forgotten the way Nitish ditched us in 2013 over Narendra Modi being picked as PM candidate, the top leadership least of all. We embraced him again because of compulsions, we needed to get back into power in Bihar, but those compulsions don't apply any more."
Nitish has done his reliability as ally no favours by multiple vaults between political polarities in Bihar. Starting off as a Lalu acolyte, Nitish joined hands with the BJP and was able to oust Lalu from power in 2005. In 2013, he famously jettisoned himself from the BJP on the Modi issue and later embraced his bitter foe Lalu to contest, and win, the 2015 Assembly elections.
Later, he cast Lalu aside yet again and, in the enactment of an overnight political coup, cuddled up to the BJP yet again. Through all of these flip-flops, Nitish has retained power as chief minister barring a short retreat from power during which he had handed charge to Jitan Ram Manjhi, now leader of the Hindustan Awam Morcha.
"If Nitish Kumar thinks he is the wiliest politician in Bihar and the only one who can choose and discard allies, he must be made aware he is mistaken," a Bihar BJP leader quipped during a conversation on the emerging poll scenario with this reporter.
He added, meaningfully: "Do remember that Nitish has never won a Bihar election on his own; he has always managed to hold on to power by combining with a more powerful ally. If he is indeed so popular, he should try contesting on his own once and test the waters. Kitne paani mein hain pata chal jaayega…. He will learn how deep he is in the waters."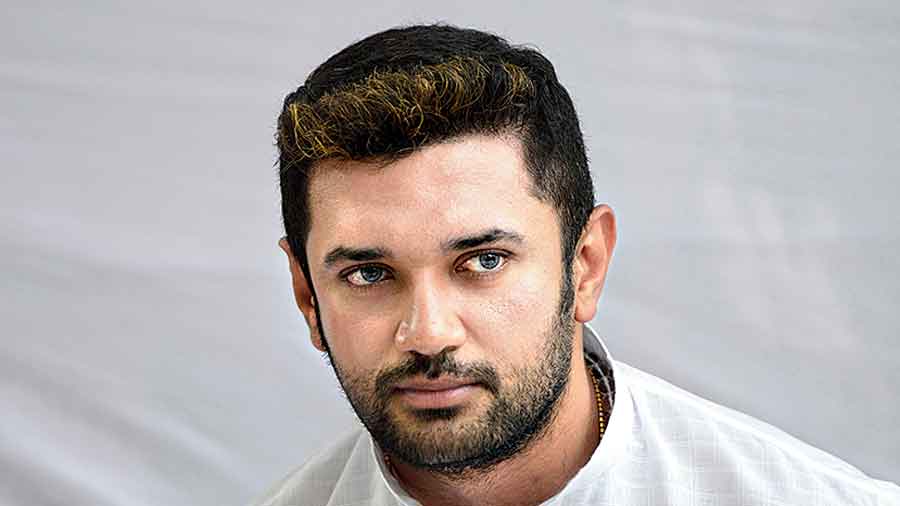 Nitish and the BJP are yet to finalise seat-sharing, but the odds are the JDU will find itself pushed. The BJP brass appears rather undeterred by the loss of the Shiv Sena and the Akali Dal as allies; Maharashtra and Punjab, they maintain, have no relevance in Bihar.
The BJP probably draws some advantage from the fact that 2015 cannot be any basis for seat shares — Nitish and the BJP contested the last Assembly election as rivals. It is probably telling that although Nitish and Lalu contested an equal share of seats in 2015 — 101 each — the JDU won 69 to the RJD's 80.
The BJP is wise to Nitish's low strike-rate record and will most likely work to trip its ally's Assembly numbers even as it keeps the pretence of being part of the Nitish-led NDA.
Paswan's LJP is not the only move the BJP has made to that end. The creation, overnight, of a third alliance between Upendra Kushwaha's Rashtriya Lok Samata Party (RLSP) and Mayawati's Bahujan Samaj Party (BSP), and the sudden withdrawal of Mukesh Mallah's Vikassheel Insan Party (VIP), a small but not insignificant vote-splitter, from the RJD gathbandhan, are clearly pawn-play to corner Nitish on the Bihar chessboard. How Nitish will play this perhaps only he knows, if that.