Evidence was planted in activist Wilson's computer: US academic
At Mumbai Rises to Save Democracy's media meet, lawyer and relatives of 2 of the 16 people jailed spoke against NIA's dismissal of the data forensics report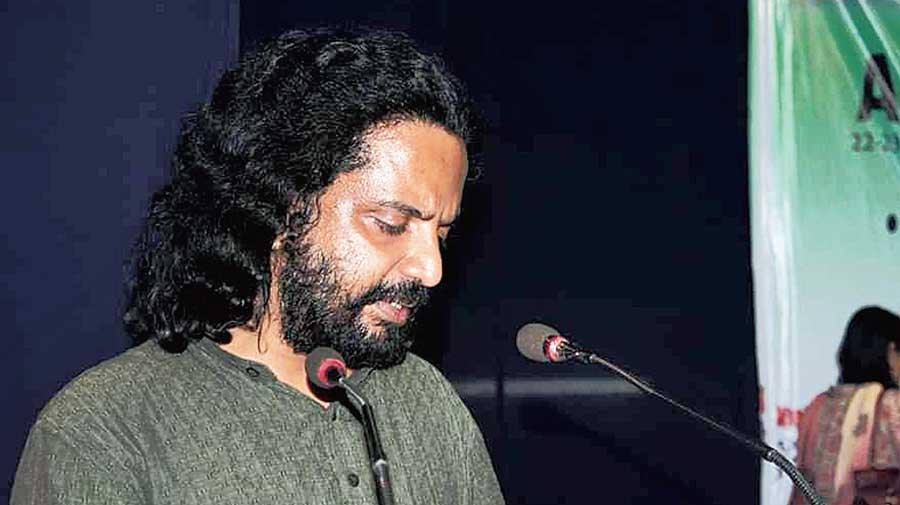 ---
New Delhi
|
Published 17.02.21, 02:38 AM
|
---
A computing associate professor of Arizona State University has said a report that concluded evidence was planted in the computer of jailed human rights activist Rona Wilson "conclusively establishes that the malware was used for incriminating document delivery and there is no room for interpretation or doubt about this…".
"For an administration that admits to not even finding the instances of malware that are detectable by an ordinary virus scan software, leave alone the more sophisticated and custom installations of NetWire (the malware that was used to attack Wilson's computer), to call the forensic report a distortion is unfortunate," Jedidiah Crandall told an online news conference.
Wilson, facing trial in the Bhima Koregaon case, has been in jail in Maharashtra for almost three years now.
In response to a report in The Washington Post newspaper on the findings of Arsenal, the US consultant whose data forensics report has been filed in Bombay High Court, the National Investigation Agency had said it had found no evidence of malware in Wilson's devices.
Citing the Arsenal report, Wilson's lawyers had recently asked Bombay High Court to quash the case.
Crandall made his categorical assertion on Tuesday after reviewing the Arsenal report.
Crandall has researched computer systems and cybersecurity and measured censorship, surveillance and other threats to Internet freedom to build a picture over time of how the Internet is evolving, according to Arizona University.
At the media conference organised by a group called Mumbai Rises to Save Democracy, a lawyer and relatives of two of the 16 people jailed in the case spoke out against the NIA's dismissal of the data forensics report.
Rama Ambedkar, wife of jailed academic Anand Teltumdbe and granddaughter of B.R. Ambedkar, said: "This has gone on for too long. Arsenal has done the work that the responsible government agency should have done. We must immediately put this evidence at the centre of the case and not only release all accused on bail but also institute a special investigation team charged with the task of getting to the bottom of how such a conspiracy was created."
Sagar Abraham Gonsalves, the son of jailed academic Vernon Gonsalves, said: "At the time of the raid, spare phones, laptops and even CDs that were lying in the house were confiscated. My father asked for a clone copy back then, but he was refused."
Defence lawyer Mihir Desai pointed out: "In all, there were five instances of NetWire malware present on Wilson's computer. Of these, two would have been detectable by ordinary anti-virus software. So, when the highest (investigative) agency of the country claims that no malware was detected, it points to either a complete inability to respond in the face of compelling evidence or sheer incompetence."
IIT Kanpur professor Sandeep Shukla added: "Other claims such as the possibility of the cloned hard drive being tampered with during transportation are reflective of a complete failure to understand the technical strength of good forensic analysis."