Bhim Army chief meets Akhilesh
In the past week, several BJP ministers and MLAs from backward classes have joined Samajwadi Party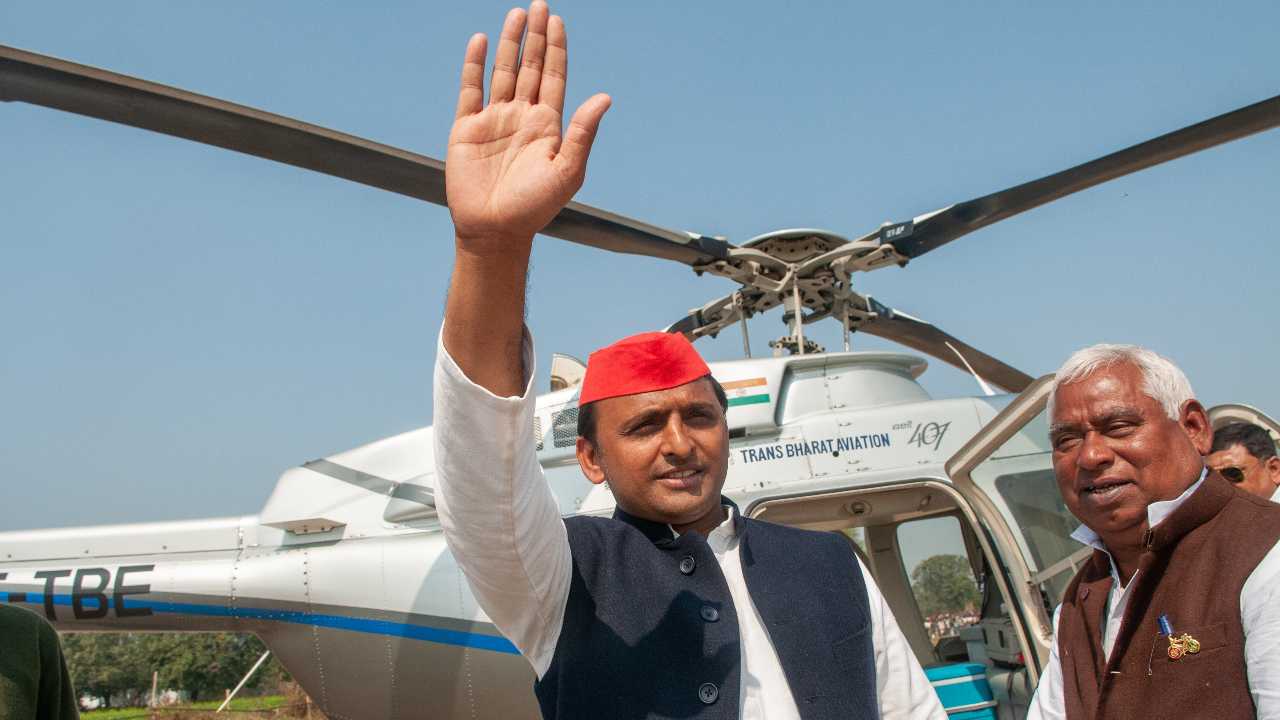 ---
Lucknow
|
Published 15.01.22, 12:47 AM
|
---
Dalit leader Chandrashekhar Azad met Akhilesh Yadav in Lucknow on Friday, raising the possibility of an alliance for the Uttar Pradesh elections as the Samajwadi Party chief looks to widen his support among the backward communities.
In the past week, several BJP ministers and MLAs from the backward classes have joined Akhilesh. 
Appearing shaken by the rebellion, the BJP on Friday pulled out its most potent trump card — Narendra Modi, projecting him as "the biggest OBC leader". Chief minister Yogi Adityanath played his part by lunching at the home of a Dalit family in his backyard Gorakhpur.
Although neither Akhilesh nor Chandrashekhar, the leader of the Azad Samaj Party  and the social organisation Bhim Army who wields considerable influence among Dalits in parts of western Uttar Pradesh, commented on the meeting, Samajwadi sources said the two were eager to forge an alliance. 
While Akhilesh has been bolstering his base among the backward classes on the back of the defections from the BJP, the latest developments could help him enter the territory of another adversary — Bahujan Samaj Party chief Mayawati — as the state votes in February-March.  
On Friday, two ministers who quit the Adityanath government — Swami Prasad Maurya and Dharm Singh Saini — joined the Samajwadi Party with four MLAs. 
Chandrashekhar emerged as a leader of the Dalits in west Uttar Pradesh after caste violence in Shabbirpur village of Saharanpur district in May 2017. 
Thakurs had forced Dalits to back off from a plan to install an idol of Babasaheb Bhimrao Ambedkar at the Ravidas temple in Shabbirpur. 
As a counter, Dalits had protested against a procession on the birth anniversary of Maharana Pratap. This led to clashes in which over 50 Dalit homes were set on fire. Chandrashekhar spent over a year in jail after the clashes.
Uttar Pradesh government spokesperson Sidharth Nath Singh said in Lucknow on Friday: "There is one biggest OBC leader with us and his name is Narendra Modi."
Adityanath, a Thakur, had lunch at the home of a Dalit, Amritlal Bharati. 
However, Bhagwati Sagar, a Dalit MLA who resigned from the BJP on Tuesday and joined the Samajwadi Party along with Swami Prasad, said: "Eating with a Dalit cannot wash away the sins of the chief minister."