Bengal students, Kerala 3 in NIA 'Al Qaida' net
The agency claimed to have seized batteries, switches, bomb-making manuals, sharp weapons, country-made firearms and 'jihadi literature'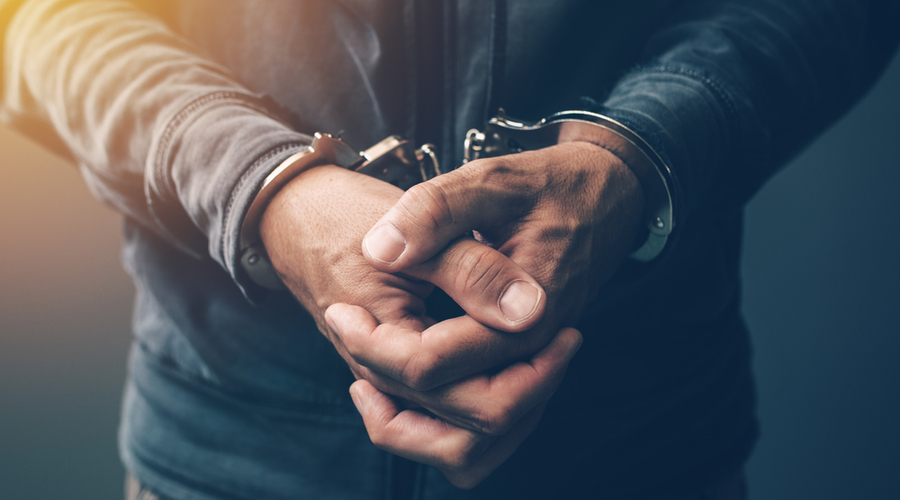 ---
---
The National Investigation Agency arrested six youths from Murshidabad and three from Ernakulam in Kerala on Saturday, accusing them of plotting terror strikes across the country on behalf of al Qaida.
Among the suspects, all aged in their 20s, is a second-year engineering student of computer science from Domkal in Murshidabad, and a first-year undergraduate arts student from Jalangi, NIA sources said.
All the three arrested from Ernakulam are migrants from Murshidabad, and all the suspects except the two students are day labourers, the sources added.
The agency claimed to have seized batteries, switches, bomb-making manuals, sharp weapons, country-made firearms and "jihadi literature".
"These individuals were part of an inter-state module. They had been radicalised by Pakistan-based al Qaida terrorists through social media," a senior NIA officer said.
"They planned to carry out attacks at multiple places, including the National Capital Region. They had begun a fundraising drive, and some of them were planning to travel to Delhi to procure arms and ammunition."
Murshid Hasan, Iyakub Biswas and Mosaraf Hossen were arrested from Ernakulam. Najmus Sakib, Abu Sufiyan, Mainul Mondal, Leu Yean Ahmed, Al Mamun Kamal and Atitur Rehman were picked up from Murshidabad.
Agency sources said the nine had created a WhatsApp group to exchange messages and plan their moves.
Murshid, believed to be the leader of the module, used to be a next-door neighbour of Abu Sufiyan, a tailor at Raninagar market in Murshidabad.
Najmus is enrolled in an engineering college in Basantapur while arts undergraduate Atitur is a student of a college in Karimpur, Nadia, which is about 15km from his home in Jalangi, Murshidabad.
Mosaraf, arrested from Ernakulam, is Atitur's elder brother. He had settled in the Kerala town nearly a decade ago with his family and worked at a sari shop.
Iyakub, also arrested from Ernakulam, hails from Madhubona village in Jalangi. He and Mainul, arrested from Jalangi, used to stay together while working as migrant labourers in Ernakulam. Mainul's family said he had returned to Murshidabad during the lockdown.
Senior state police officers said an NIA team began raiding each of the suspect's homes in Murshidabad from 2am on Saturday, accompanied by BSF personnel. The raids continued till dawn.
Some of the suspects were sleeping or had just woken up when the officers arrived, asked for the accused by their names and picked them up.
"The handlers of terror outfits like al Qaida zero in on poor people and then brainwash them," an NIA source said.
Hundreds of thousands of youths from Murshidabad, a border district, work as migrant labourers across the country.
In February 2019, Calcutta police's special task force had arrested two operatives of the Jamat-ul Mujahideen Bangladesh from Murshidabad for their alleged involvement in the Khagragarh blast in Burdwan in 2014.
State BJP chief Dilip Ghosh attacked the administration of poll-bound Bengal, holding up the arrests as "proof that there is no law and order in our state".
"Such incidents have happened time and again in Bengal and Kerala. The police in Bengal are used to stopping central agencies from doing their work. The Bengal police have turned anti-national. The Trinamul Congress benefits from these organisations," he said.
State Congress chief Adhir Chowdhury targeted both the BJP and the Trinamul.
"The whole country is witness to a communal polarisation. Whenever such communal forces get active, terror groups will target the poor (for recruitment). Additionally, in Bengal, law and order has broken down. These arrests prove these two points," he said.