Rashtriya Lok Dal president Jayant Chaudhary on Wednesday met the son of jailed Samajwadi Party leader Azam Khan and later spoke of a "new political axis" in Uttar Pradesh, a development that should worry ally Akhilesh Yadav who faces a revolt from Azam's supporters.
Strengthening the impression of a concerted move, two Samajwadi leaders resigned from the party protesting what they described as Akhilesh's "apathy" towards Azam and the Muslim community.
Azad Samaj Party chief Chandra Shekhar Azad, a rising Dalit leader whose attempts to strike an alliance with Akhilesh ahead of the recent Assembly polls were unsuccessful, too has decided to meet Azam in Sitapur jail soon, an aide said.
Azam, a nine-time MLA from Rampur, has been in jail custody as an accused for over two years in connection with several cases of land-grabbing and intimidation. He is the "Muslim face" of the Samajwadi Party, which counts the minority community and Yadavs as its two pillars.
"We need to start a new politics in Uttar Pradesh by creating a new alternative. This was the reason I met Abdullah Azam," Jayant told reporters at the Rampur home of Abdullah, a Samajwadi MLA, after an hour's meeting.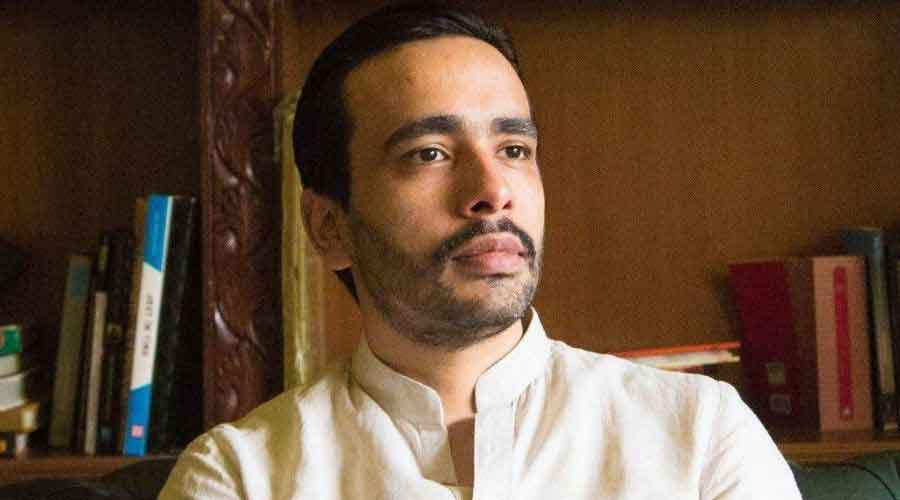 Jayant Chaudhary. File photo
Shortly after Jayant's comments, Abbas Ghazi, youth wing president of the Azad Samaj Party, met Abdullah and said: "Our leader Chandra Shekhar Azad will soon meet Azam in jail."
Later, Adnan Chaudhary, Saharanpur district vice-precedent of the Mulayam Youth Brigade, a Samajwadi wing, sent his resignation to Akhilesh. "I have written to the Samajwadi chief that he appears to have sided with the ruling BJP in traumatising Azam, who has been implicated in false cases," Adnan said.
Sikandar Ali, a senior Samajwadi leader, too put in his papers. "Akhilesh's dubious silence on Azam's arrest speaks volumes about his proximity with a communal party. I don't want to continue with him," he said. "Akhilesh received the votes of 90 per cent of the state's Muslims but remains silent on atrocities against Muslims."
Samajwadi spokesperson Rajendra Chaudhary said: "Azam is an important leader of the Samajwadi Party and Jayant is our ally. We are all working to check the BJP."