BCI permits foreign lawyers to practise in India, but with riders
Made in the form of a central gazette notification, the announcement referred to the BCI's confabulations with the ministry of law and justice and state Bar councils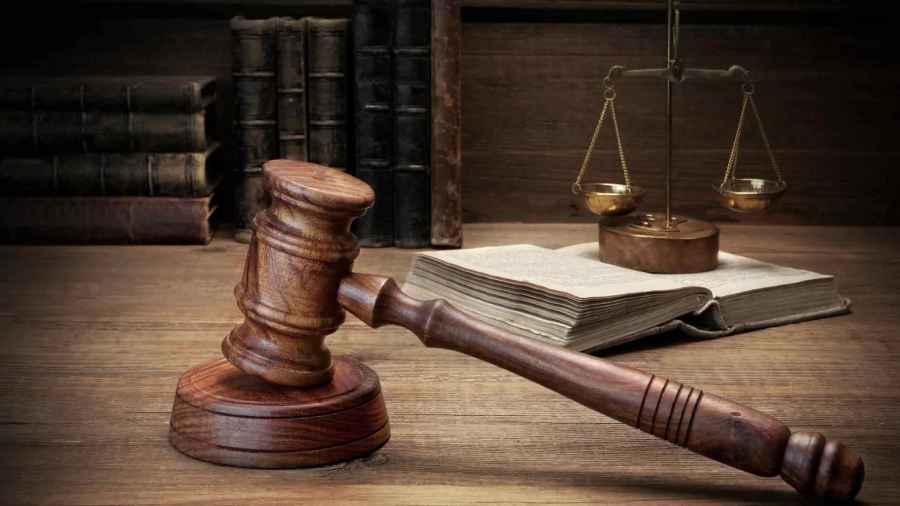 Representational image
File Photo
---
New Delhi
|
Published 16.03.23, 03:37 AM
|
---
The Bar Council of India (BCI) has permitted foreign lawyers and law firms to practise in "non-litigious matters" and international arbitration on a reciprocal basis.
The announcement on Wednesday by the legal practice and education regulator ends decades of opposition from the Indian lawyer fraternity to the entry of foreign direct investment into their domain.
Made in the form of a central gazette notification, the announcement referred to the BCI's confabulations with the ministry of law and justice and state Bar councils.
It also mentioned a Supreme Court judgment in 2018 that "foreign lawyers cannot be debarred from coming to India to conduct arbitration proceedings in respect of disputes arising out of a contract relating to international commercial arbitration", but they shall be governed by a code of conduct stipulated by the BCI.
The judgment in 2018 was delivered in the case of  A.K. Balaji and Union of India and Lawyers' Collective vs BCI.
Accordingly, the BCI framed the Bar Council of India rules for the registration of foreign lawyers and foreign law firms. The rules were framed in 2021 but they were notified on Wednesday.
A foreign lawyer or foreign law firm will not be entitled to practice law in India unless registered with the BCI.
The prohibition will not apply if the practice is done on a "fly in and fly out basis" forgiving legal advice to a client in India on foreign law and on diverse international legal issues.
The exemption will also be granted if a foreign lawyer or foreign law firm had been engaged by the client in a foreign country and if the foreign lawyer or foreign law firm does not maintain an office in India for the purpose of such practice.
Another ground for exemption is if such practice in India for one or more periods does not, in aggregate, exceed60 days in any period of 12 months.
The right to practice law in the foreign country concerned will be the primary qualification for practising law in India.
The registration will be valid for five years. For renewal, an application must be filed within six months before the date on which the validity expires.
A foreign lawyer registered under the rules will be entitled to practise law in India only in non-litigious matters
The foreign lawyer or firm will not be permitted to appear before any courts, tribunals or other statutory or regulatory authorities that require the submission of sworn affidavits. (Arbitration tribunals do not fall in this category.)
They will be allowed to undertake transactional work/corporate work such as joint ventures, mergers and acquisitions, intellectual property matters, drafting of contracts and other related matters on a reciprocal basis.
They shall not be involved or permitted to do any work pertaining to conveyancing (documentation for transfer of title) of property, title investigation or other similar work.
The registered foreign lawyer or law firm can open a law office or offices in India. The Bar Council of India should be kept informed of particulars of the office/ offices such as the postal address, name of the owner/ lessee of the property in which the office/ offices are located and the documents enabling and entitling the foreign lawyer or the law firm to occupy it.
They can engage and procure legal expertise/ advice of one or more Indian advocates registered as foreign lawyers.
They can procure the legal expertise/ advice of any advocate enrolled with any state Bar council in India on any subject relating to Indian laws. But such a registered foreign lawyer or foreign law firm cannot appear before any Indian court, tribunal or any other statutory forum.
The foreign lawyer and law firm can enter into a partnership with one or more foreign lawyers or foreign law firms registered in India under these rules. Justifying the decision, BCI  said: "These rules will also help to address the concerns expressed about the flow of foreign direct investment in the country and making India a hub of international commercial arbitration."
"In case we sleep over thematter, the legal fraternity ofIndia may be left behind in providing legal/ professional expertise in accordance to the ruleof law in a manner consistentwith the best interests of thisfast-growing class of clients inIndia," the BCI added.
Sceptical
But Supreme Court Bar Association (SCBA) president and senior advocate Vikas Singh described the BCI rules as a "non-starter" for being "cumbersome".
"I think the (BCI) rules area non-starter. Because, if you see the conditions for grant of permission, they are so cumbersome that I don't think that anybody will meet the requirements and, secondly, even if they get the permission, they will still not have the right to practise law," the SCBA president told PTI.