Babri lawyer: What if…?
A majority was converted into the most odious majoritarianism that we know: Rajeev Dhavan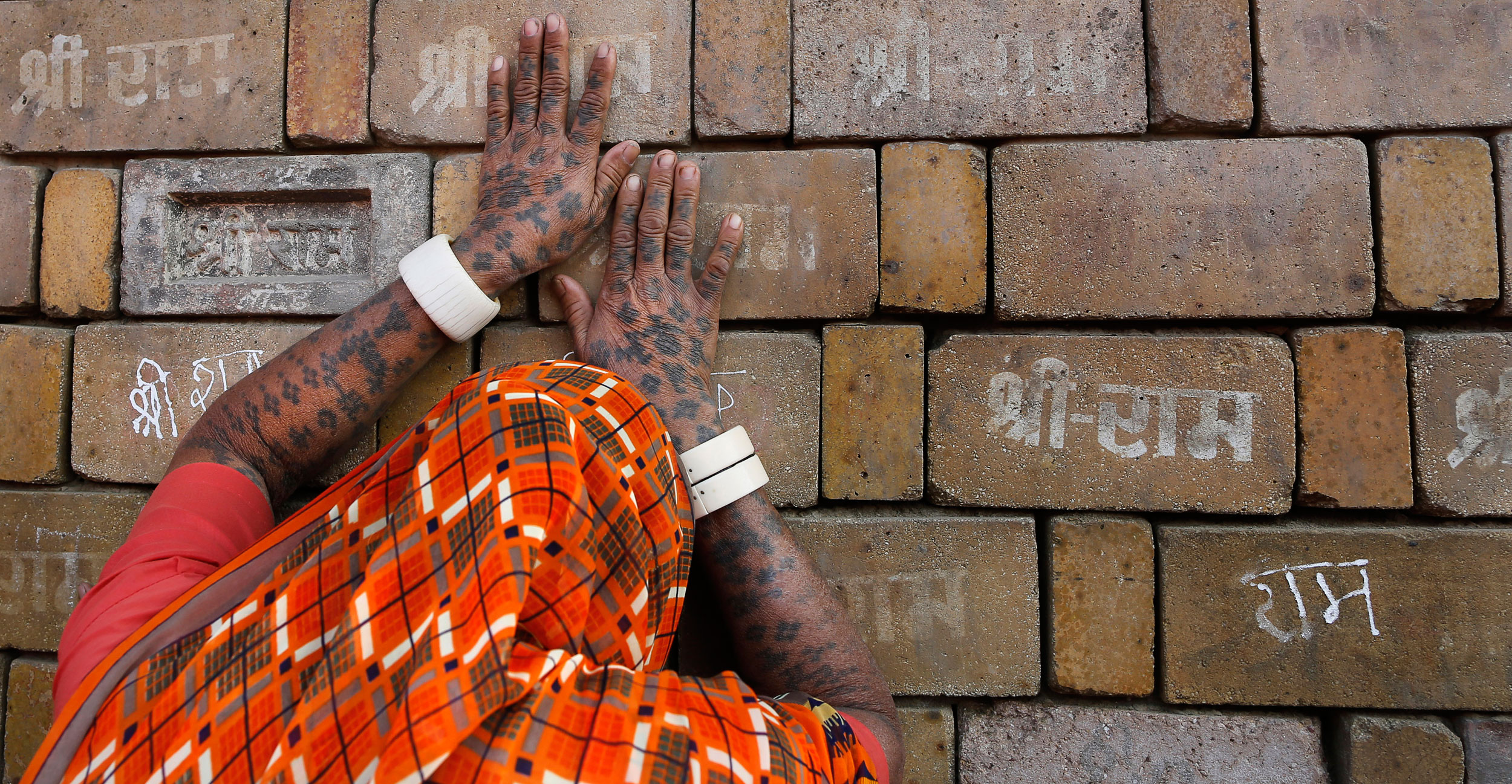 ---
---
Senior advocate Rajeev Dhavan, who had represented the Sunni Central Wakf Board in the Ayodhya title suit, said on Tuesday citizens need to "retrieve" the Constitution from the political executive and courts.
Dhavan, who was speaking at an event to mark the 70th anniversary of Constitution Day, dwelt upon a range of topics, including judgments on defections of legislators, President's rule in states and "majoritarianism", as well as attempts to gag criticism through official agencies.
But he spoke at length on the November 9 Ayodhya verdict too that saw a constitution bench hand the entire disputed plot to Ram Lalla Virajman (baby Ram), represented by a Vishwa Hindu Parishad leader.
"Majoritarian nation and to acquire a majority are two entirely different things. A majority was converted into the most odious majoritarianism that we know…. What happened to Indira Jaising, what happened to Amnesty India? The moment they said something about Babri Masjid… immediately the troops of the FCRA went to them," Dhavan said in a lecture at the event organised by the CPM-backed Safdar Hashmi Memorial Trust.
Senior advocate and activist Jaising and Amnesty India, who had criticised the Ayodhya verdict, are being investigated for alleged violations of the Foreign Contributions Regulatory Act.
"The effort of this exercise is not just an example of suppressing voices. The object of the exercise… is to make you lose your motivation to fight because that is the ultimate loss, not a censorship here or a censorship there. The ultimate loss is to silence activists so that these activists lose their motivation to fight…. This is the Constitution as it is working today," Dhavan said.
Speaking about the murders of rationalists and outspoken journalists, he said: "Look at the lives that have gone since 2015. (Govind) Pansare, (Narendra) Dabholkar, (Gauri) Lankesh. Now you can't have a secular Constitution without a secular people. If people are being murdered because of their free speech, pretty little has in fact been done for that."
Dhavan questioned the court's Ayodhya verdict. "Those stones in Babri belong to Muslims. The land was given away but the stones in Babri belong to the Muslims," he said.
"It (the judgment) is a mandamus to destroy…. Assume that in 1992 the masjid was not destroyed and it was still standing today. The title in 1992, according to this judgment, would be with the Hindus. If that monument was standing today, but for this destruction, the order of the SC properly read, in fact, means: destroy it and move it."
He explained: "They say between 1528 and 1857 you have no evidence to prove that you prayed there. A wakf is a wakf. If tomorrow I don't pray there for a century it doesn't cease to be a wakf. But the fact being from 1528 onwards, first the Mughals and then the nawabs ruled there. Why on earth would there be on the balance of probability a masjid that was not prayed to, while Muslims were in power."
Dhavan said a review petition should be filed against the verdict. "Review is a way in which the people who were before the court will state their problems with this judgment. It is the only authoritative way in which the Muslim community can tell the court, not the media… this is wrong with the judgement…. It will be authoritative statement on record."
The 72-year-old legal veteran added: "But why do people not want a review to be filed? Peace? Can there be peace without justice?"
Dhavan concluded his lecture by asking the audience to "retrieve" the Constitution, which he classifies as a collection of legal and political texts.
"There has been a tendency on our part, in what could be called classical constitutionalism, to find two answers for democracy. The first answer has been that the political texts are located with the PM, cabinet and Parliament. You concentrate on those political texts…. Then, if you have problems with the justice texts, you go to the judiciary…. Now, this is in my view, an entirely mistaken view of the Constitution."
Citizens, Dhavan said, need to defend the Constitution. "We have surrendered our power to our rulers…. We are lucky that we have a Constitution at all. If tomorrow, a Constituent Assembly meets, we may not be able to agree to have a Constitution. This is what we have and this is what we have to work with…. My understanding of the Constitution in our times in 2019 is the Constitution is a site of struggle, not necessarily a site of welfare and justice... This constitution does not belong to them it belongs to us, and how is it that we are going to retrieve this Constitution," he added.
Dhavan and economist Prabhat Patnaik released a collection of news columns on the Ayodhya verdict titled "Justice Denied".