Ayush claim on virus decried
Evidence for complementary therapies yet to be established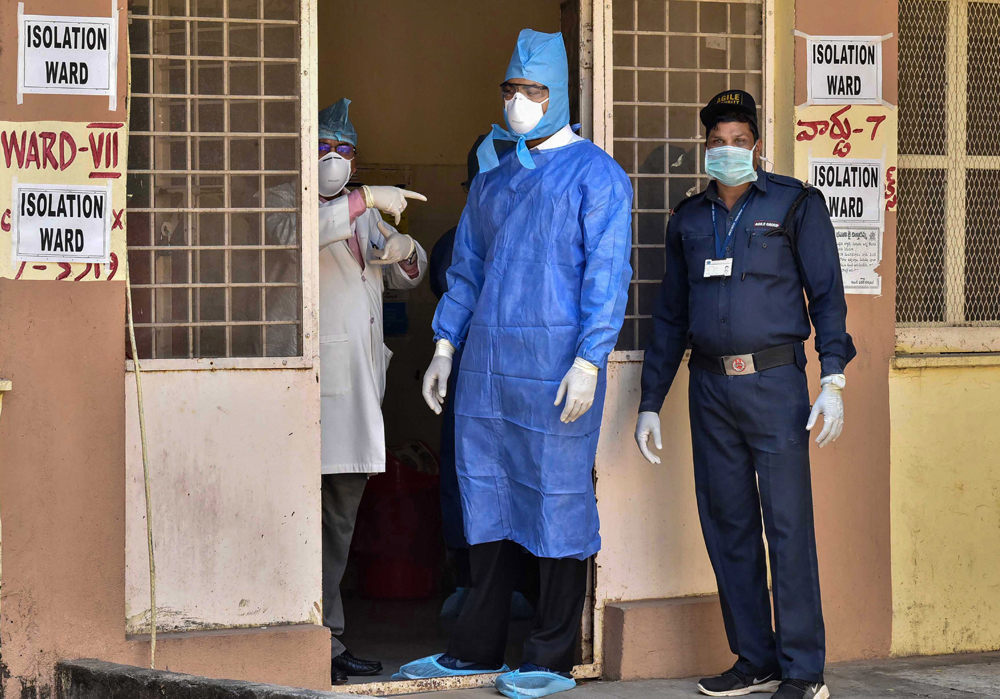 ---
---
An advisory from India's traditional medicines ministry on Wednesday suggesting remedies from ayurveda, unani and homoeopathy for the novel coronavirus has been criticised by doctors and scientists as irresponsible and fraught with health risks.
Medical researchers, including some open to examining the science of traditional medicine and some already doing so, have asserted there's no evidence that the remedies listed by the government can protect people from the novel coronavirus, which has triggered a global scare.
The ministry for ayurveda, yoga, unani, homoeopathy and siddha (ayush) has in its advisory listed several remedies from ayurveda and a drug called arsenicum album from homoeopathy as "preventive" medications against the coronavirus. It has also cited several remedies from unani for the "symptomatic management of coronavirus infections".
The advisory also underscores standard precautions such as washing hands, avoiding close contact with people with symptoms, and adopting respiratory etiquette while coughing or sneezing that are expected to minimise the risk of catching acute respiratory infections.
The ministry said an expert panel under the Central Council for Research in Homoeopathy had discussed the ways of preventing coronavirus infections and recommended that arsenicum album be taken daily on an empty stomach for three days.
Many senior medical researchers and doctors have denounced the advisory. They have cited the World Health Organisation statement that "there is currently no known effective anti-viral therapy" for the new coronavirus and that there's a need to evaluate potential therapies.
"I think it is inappropriate and premature to recommend any alternative therapies for what appears like a looming epidemic," said Ambrish Mithal, a senior endocrinologist in New Delhi.
"While scientists are still struggling for answers, health authorities recommending untested and unproven medications can be misleading and potentially dangerous."
Health agencies in multiple countries, including Britain and America, have cautioned people about the lack of evidence in favour of homoeopathic medications.
The US National Centre for Complementary and Integrative Health says there is "little evidence" to support homoeopathy as an effective treatment "for any specific health condition".
The UK's National Health Service asked doctors in 2017 to stop prescribing homoeopathy because there is "no clear or robust evidence to support homoeopathy".
A senior scientist at the Banaras Hindu University who has conducted research to build rigorous and credible evidence in favour of the principles of ayurveda said the advisory was "fraught with serious risks".
"Such public advisories that list specific drugs without the experimental evidence to support (them) is fraught with serious risks ---- more so because, as is common in our country, people would just go to a pharmacy and buy the formulations without consulting ayush experts," said Subhash Lakhotia, a distinguished professor at BHU.
"I am disappointed. Instead of attempting serious analyses to examine if the drugs are indeed effective against the coronavirus, the ministry has issued a definite advisory. I would advocate caution and serious, unbiased experimental studies."
Some doctors are worried that though the advisory relates only to coronavirus infections, it could influence patients with other health disorders too.
"The advisory may create a false sense of security, a feeling that you're protected from the coronavirus," said K.V. Babu, a senior ophthalmologist and a member of the Alliance of Doctors for Ethical Healthcare, a nationwide physicians' group campaigning for ethics in medical practice.
"And it could also raise the confidence of members of the public in unproven alternative therapies for other medical conditions."
Mithal and many other doctors have long been concerned that patients with diabetes or other chronic conditions often rely on unproven traditional medicines and invite health risks.
However, while some doctors concede that there is a place for complementary medicine in medical practice, they argue that evidence for complementary therapies is yet to be established.
"The prevention of coronavirus infection with arsenicum album needs to be investigated at the clinical and molecular level," said Shailendra Saxena, secretary of the Indian Virological Society and a professor at the King George's Medical College, Lucknow.
India's health ministry on Wednesday issued an advisory asking people to refrain from travelling to China amid evidence of a growing outbreak.
The World Health Organisation's situation report had said on Tuesday that China had 4,537 confirmed cases of the coronavirus, 6,973 suspected cases and 106 associated deaths. The virus has turned up in 14 countries.