Ayodhya case verdict: Foreign ministry briefs diplomats to pre-empt negative fallout
India is keen to ensure that the judgment is not viewed internationally as a shift from secular values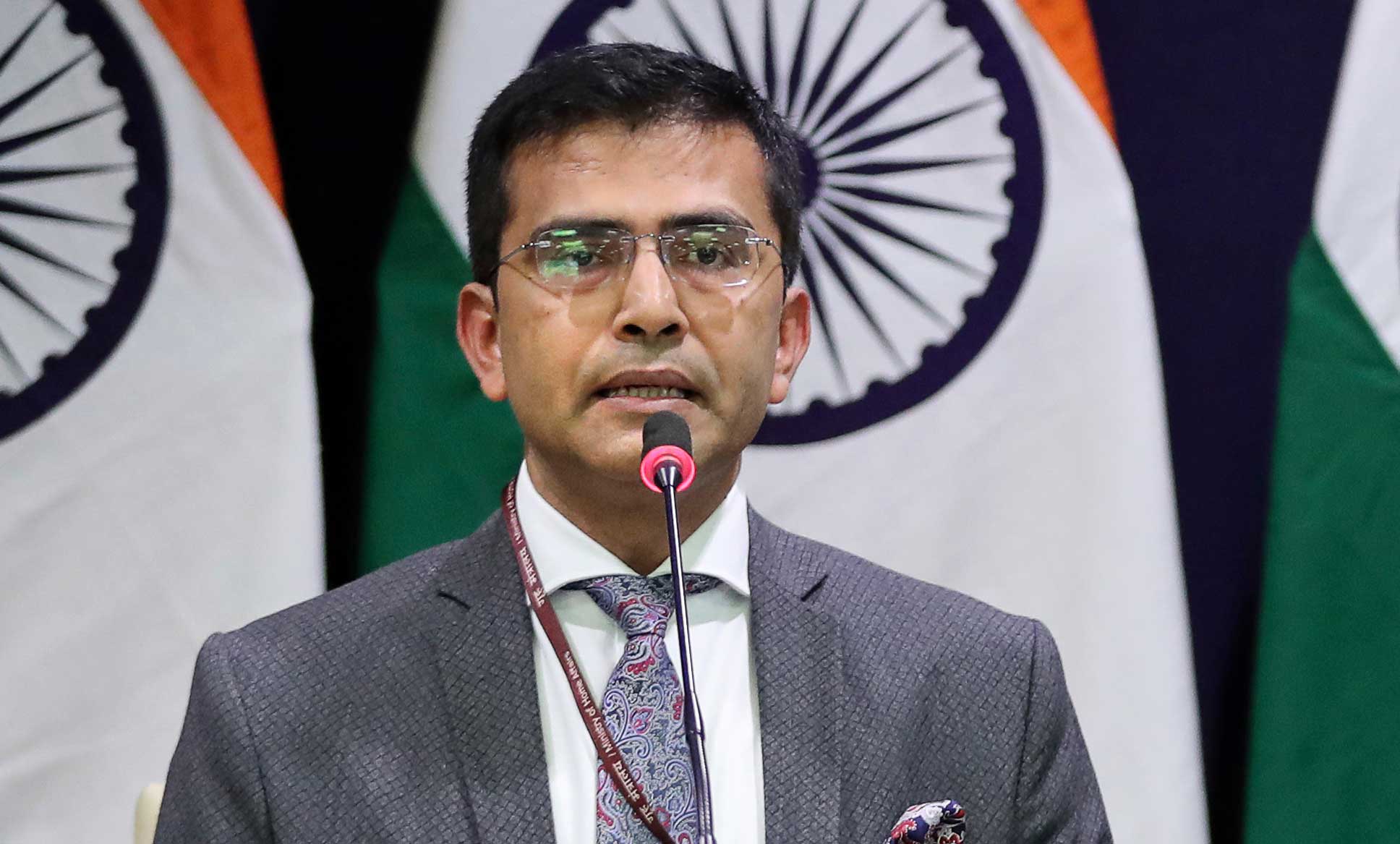 Raveesh Kumar, the MEA spokesperson, said: "We reject the unwarranted and gratuitous comments made by Pakistan on the judgment of the Supreme Court of India on a civil matter that is completely internal to India."
AP picture
---
New Delhi
|
Published 09.11.19, 08:46 PM
|
---
The government on Saturday got the external affairs ministry to brief the diplomatic community on the Ayodhya verdict even as New Delhi bristled at Pakistan's comment that the judgment had "shredded the so-called veneer of secularism of India".
While there was no official word on the briefing, the ministry was quick to react to Pakistan commenting on "matters internal to India".
The New York Times reported that "after the court announced its verdict, senior government officials were quick to call journalists in and promise — anonymously — that no more mosques would be destroyed and that they, too, wanted to move on and focus on building the nation".
The external affairs ministry's briefing of diplomats stationed in the capital comes at a time there is some concern — seldom publicly stated — in foreign capitals over India's Right-ward shift. India is keen to ensure that the judgment is not viewed internationally as a shift from secular values and the secretaries who briefed the diplomats are said to have stressed that this was a judicial verdict that was also unanimous.
Raveesh Kumar, the MEA spokesperson, said: "We reject the unwarranted and gratuitous comments made by Pakistan on the judgment of the Supreme Court of India on a civil matter that is completely internal to India."