Autonomy for Jadavpur University, 24 others
Leeway on off-campus centres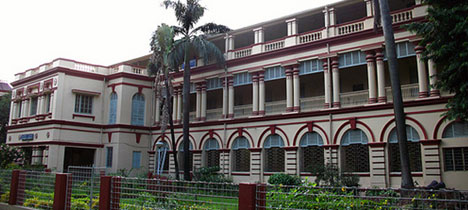 ---
---
New Delhi: The University Grants Commission (UGC) has granted autonomy to 25 universities, including JNU, Jadavpur University and the University of Hyderabad, to enable them to start off-campus centres without seeking the regulator's nod.
Another 27 universities have been allowed limited autonomy, which will permit them to start new departments, pay higher salaries to attract the best talent and increase seats by 20 per cent to admit foreign students. The 25 institutions that have been granted full autonomy also enjoy these relaxations.
Jadavpur University vice-chancellor Suranjan Das said the tag was a "recognition of Jadavpur's excellence". It will enable the university to start new courses with its own names and self-financing programmes.
The 27 universities with limited autonomy will have to seek UGC approval to open off-campuses and enter into foreign collaborations, human resource development minister Prakash Javadekar told reporters.
The decision was taken by the UGC following applications by institutions for graded autonomy under recently notified regulations.
"The institutions granted full autonomy will not be required to seek UGC approval for starting courses, opening off-campus centres and research parks and having variable pay scale," Javadekar said.
The 25 institutions that secured scores of 3.5 and above from the National Assessment and Accreditation Council (Naac) have been selected for full autonomy. Those that got 3.26 to 3.49 have been awarded limited autonomy.
The central and state government-run universities selected for full autonomy are JNU, Jadavpur University, University of Hyderabad, Algappa University in Tamil Nadu, NALSAR Hyderabad, Savitribai Phule Pune University, Andhra University in Visakhapatnam, National Law University in Delhi, Utkal University in Bhubaneswar, Kurukshetra University, Sri Venkateswara University in Tirupati, Osmania University in Hyderabad, Guru Nanak Dev University in Amritsar and University of Jammu.
Eleven deemed universities have also been awarded full autonomy.
They include Homi Bhabha National Institute in Mumbai, Rashtriya Sanskrit Vidyapeetha in Tirupati, Tata Institute of Social Sciences in Mumbai, Symbiosis International in Pune, Shanmugha Arts, Science, Technology and Research Academy in Thanjavur and Datta Meghe Institute of Medical Sciences in Wardha.
Those that have got limited autonomy include the centrally funded Banaras Hindu University, Aligarh Muslim University, the English and Foreign Language University in Hyderabad and the Odisha government-run National Law University in Cuttack.
JU vice-chancellor Das said: "Now we can start a BA in, say, peace studies or sustainable development, names that wouldn't be approved by the UGC earlier. The UGC won't allocate any additional grants for this, which is to say that the agency wants the institute to run the programmes through a self-financing model."
If we decide to go ahead with the plan, it will allow us to introduce different fee structures for local and foreign students," he added.
Additional reporting by Our Calcutta Bureau