August: This month, that year
Here's a look back at some events that made news around the world and in our own backyard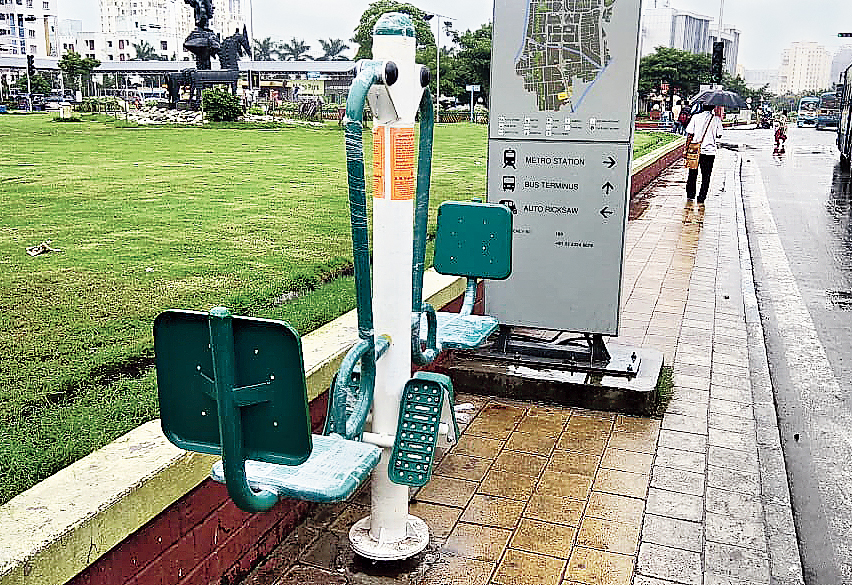 ---
Calcutta
|
Published 29.08.19, 07:31 PM
|
---
2018: Outdoor fitness equipment is installed at various intersections in New Town to give commuters the option of working out while waiting for public transport. 1659: Mughal emperor Aurangzeb has his elder brother Dara Shukoh killed on August 30. He severs Dara's head, places it in a box and has it presented to their father Shah Jahan, whom he has kept under house arrest. The liberal Dara was Shah Jahan's heir apparent and historians feel the course of India's history would have been very different had he come to power. 1995: Internet service is publicly made available in India on August 15. It is provided by the state-owned Videsh Sanchar Nigam Limited (VSNL). Prior to this, Internet was available to educational and research communities only. 2016: Civil rights activist Irom Sharmila ends her 16-year-long hunger strike on August 9. The Manipuri had begun the strike in 2000 after 10 civilians were killed allegedly by the armed forces in the Malom Massacre in Manipur and her primary demand was for the Armed Forces Special Power Act 1958 to be repealed. Sharmila survived the fast though forced nasal feeding by the authorities.
Global
1988: Iran-born Mehran Nasseri lands in Charles de Gaulle Airport, Paris, on August 26 and stays stranded there for the next 18-odd years. Nasseri left Iran as a political refugee and claims he has permission to enter Belgium and the UK. Technical problems however do not allow him to leave the airport. He survives on food from airport employees and his story inspires the 2004 Steven Spielberg-Tom Hanks film The Terminal. 1945: Photographer Alfred Eisenstaedt, on August 14, clicks what goes on to become an iconic picture — that of a sailor planting a kiss on a random nurse at New York's Times Square. The picture was clicked right before the US President announces the end of the war with Japan and mirrors the joy among the masses. Several people later claim to be the man and woman in the picture but none can be verified.
1990: Iraq, led by President Saddam Hussein, invades its oil-rich neighbour Kuwait on August 2. Kuwait is eventually liberated the next year by a military coalition of forces led by the US but before leaving, the Iraqis set more than 600 Kuwaiti oil wells on fire. Sports & entertainment
1984: India's first 3D film — My Dear Kuttichathan — releases on August 24. The Malayalam film about a friendly ghost becomes a big hit and is later dubbed in Hindi and renamed Chhota Chetan. 2000: Pakistani pop singer Nazia Hassan succumbs to cancer at the age of 35 on August 13. Hassan had gained immense popularity across the Indian subcontinent in the 80s with songs like Aap jaisa koi, Disco deewane and Boom boom. Her success played a key role in shaping the Indi-pop industry later. 2016: Singaporean swimmer Joseph Schooling beats American Michael Phelps — widely considered to be the greatest swimmer of all time — at the 100m butterfly event at the 2016 Olympics. Phelps wins gold at all the five other events he enters but on August 12, Schooling clocks 50.39 seconds and beats his own idol Phelps. This is Singapore's first gold medal at the Olympics.