Astronauts chosen for space mission: Isro
Gaganyaan seeks to send 3 astronauts into an orbit between 300km and 400km above Earth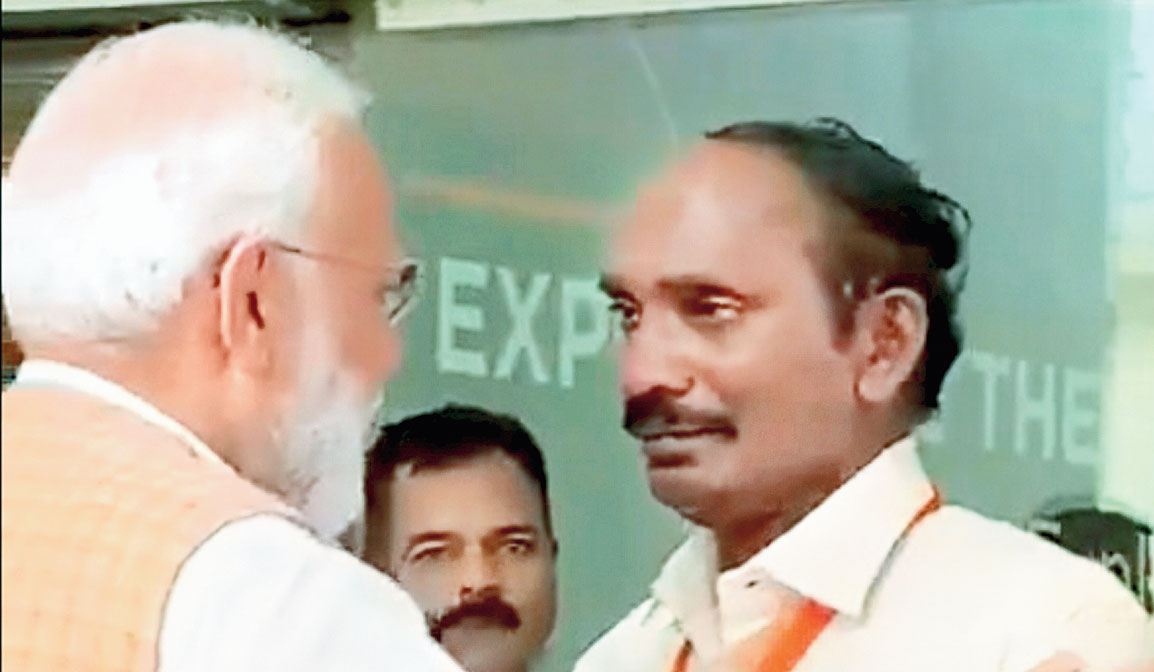 ---
---
Four Indian Air Force men have been selected as candidate astronauts for India's first human space mission scheduled for 2022 and their training is expected to start later this month, the Indian Space Research Organisation announced on Wednesday.
"The process of astronaut selection for the mission is completed," the Indian Space Research Organisation chairman K. Sivan told reporters in Bangalore. "The four astronauts have been identified for training purpose. The training for these four astronauts will be planned in the third week of January this year."
India's proposed Gaganyaan mission seeks to send three astronauts in a space capsule into an orbit between 300km and 400km above the Earth for up to seven days. Prime Minister Narendra Modi had announced in his August 15, 2018, speech that India would send an astronaut into space by 2022.
"We've made good progress in the mission — several designs have been completed," Sivan said.
The IAF had indicated in September 2019 that it had completed the first level of selecting candidate astronauts for the Gaganyaan mission from its pool of test pilots.
The test pilots had undergone medical, physical and psychological tests, a PTI report had quoted IAF officials as saying in September.
The IAF had tweeted then that it had completed "Level-1" of astronaut selection at the Institute of Aerospace Medicine, Bangalore. The selected test pilots had undergone extensive physical exercise tests, lab investigations… clinical tests and evaluation on various facets of their psychology," the IAF said.
All astronauts selected for first-time space missions by other countries have also been air force or navy pilots. Only Russia, the US and China have sent astronauts into space aboard their own homegrown spacecraft.
India's Gaganyaan mission will be preceded by two unmanned flights, Isro officials have said.
Sivan announced that Isro would make a fresh attempt to soft-land a spacecraft on the Moon. The proposed Chandrayaan-3 mission would be a follow-up to Chandrayaan-2 mission that placed a spacecraft in lunar orbit but lost the lander and rover that crashed during the landing attempt.
Sivan said that Isro is preparing to build a second spaceport at Thoothukudi district in Tamil Nadu, about 700km south of its existing spaceport at Sriharikota, Andhra Pradesh. "Land acquisition activities are in progress," he said.
A second spaceport is expected to help enhance India's satellite launch capabilities. Isro has been offering commercial satellite launch services to foreign customers for the past 20 years.