Kanhaiya, Hardik, Sachin, Baghel most visible
Assembly elections: Young leaders take charge of Congress campaign
The most visible faces in electioneering this time are Sachin Pilot, Kanhaiya Kumar and Hardik Patel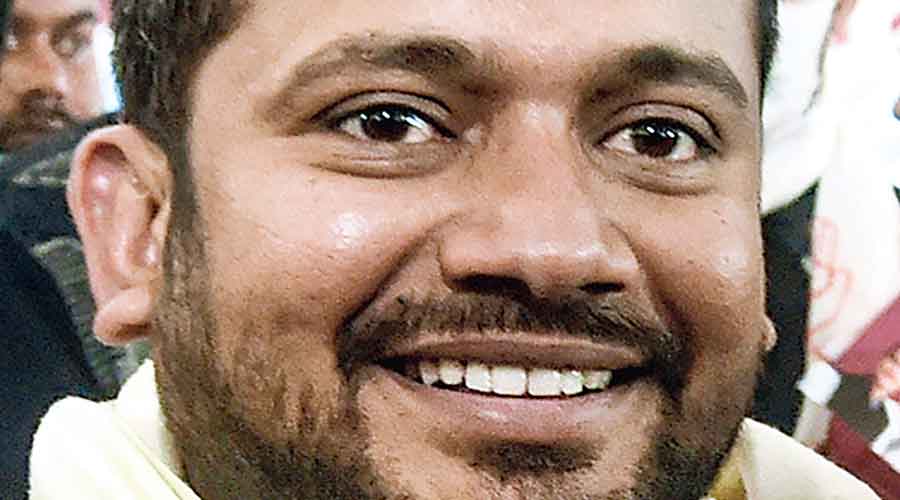 Kanhaiya Kumar.
File photo
---
New Delhi
|
Published 23.02.22, 01:54 AM
|
---
A new frontline appears to have quietly emerged in the Congress with younger leaders taking charge of the campaign in the ongoing Assembly elections, replacing the entrenched old guard that dominated the scene for the last few decades.
While Priyanka Gandhi Vadra is indisputably the main campaigner assisting Rahul Gandhi who is leading from the front, the most visible faces in electioneering this time have been younger leaders such as Sachin Pilot, Kanhaiya Kumar and Hardik Patel. These young leaders have campaigned in all the election-bound states — Uttar Pradesh, Uttarakhand, Punjab, Goa and Manipur.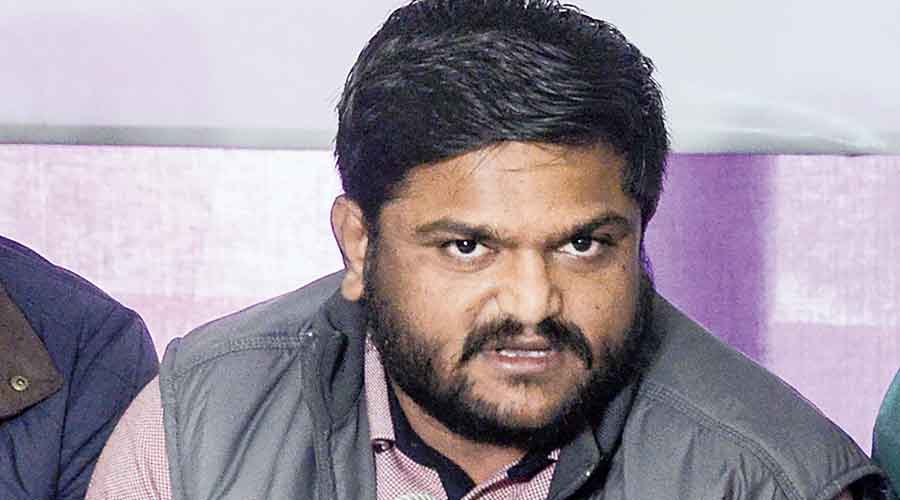 Another leader who has been playing a critical role in the elections is Chhattisgarh chief minister Bhupesh Baghel. Baghel, who was earlier given charge of Assam, is the pivot of the party's election management in Uttar Pradesh. He has not only been involved in the formulation of strategy, but has also campaigned extensively along with Priyanka and held door-to-door canvassing across the state.
Priyanka, who is leading the campaign in Uttar Pradesh as general secretary, did extensive campaigning in Uttarakhand, Punjab and Goa as well. She was more active than Rahul who hasn't been seen in the key state of Uttar Pradesh. Rahul may have avoided Uttar Pradesh to send out a positive signal to the Samajwadi Party, which has emerged as the main challenger to the ruling BJP. Salman Khurshid was probably the only central leader who was asked to campaign in Uttar Pradesh. Local leaders such as Imran Pratapgarhi and Pramod Tewari were given greater importance than central leaders in Uttar Pradesh. Even in Punjab and Uttarakhand, the campaign was dominated by local leaders such as Charanjit Singh Channi, Navjot Singh Sidhu, Harish Rawat and Yashpal Arya. This also exposed the scarcity of powerful leaders in the high command structure.
Rajasthan chief minister Ashok Gehlot, who was involved in Kerala in the last round of elections, is now keeping a low profile. Among the senior leaders, P. Chidambaram was asked to oversee Goa while Jairam Ramesh was looking after Manipur. Though the names of veterans such as Ghulam Nabi Azad and Anand Sharma were included in the list of star campaigners for some states, they were not actually engaged in electioneering. None of the leaders of G-23 group, a rebel faction of the party, was involved in electioneering. Sitting Lok Sabha member from Punjab Manish Tewari did some campaigning in the state but his name didn't appear in the list of star campaigners. Junior and unknown leaders were preferred to Tewari who didn't refrain from expressing his disappointment over his shoddy treatment. Shashi Tharoor, considered to be a charismatic leader and a powerful speaker, was also not engaged. He was a part of the G-23 group.
Senior leaders were previously drafted for briefing the media in election-bound states but even that job was handled this time by younger spokespersons such as Supriya Shrinate, Gourav Vallabh, Pawan Khera and Randeep Surjewala.