Arun Jaitley suggests that state top up on PM-Kisan handout to increase amount
Minister mentions 'cooperative federalism' and a 60-40 ratio on annual handout to small farmers in the future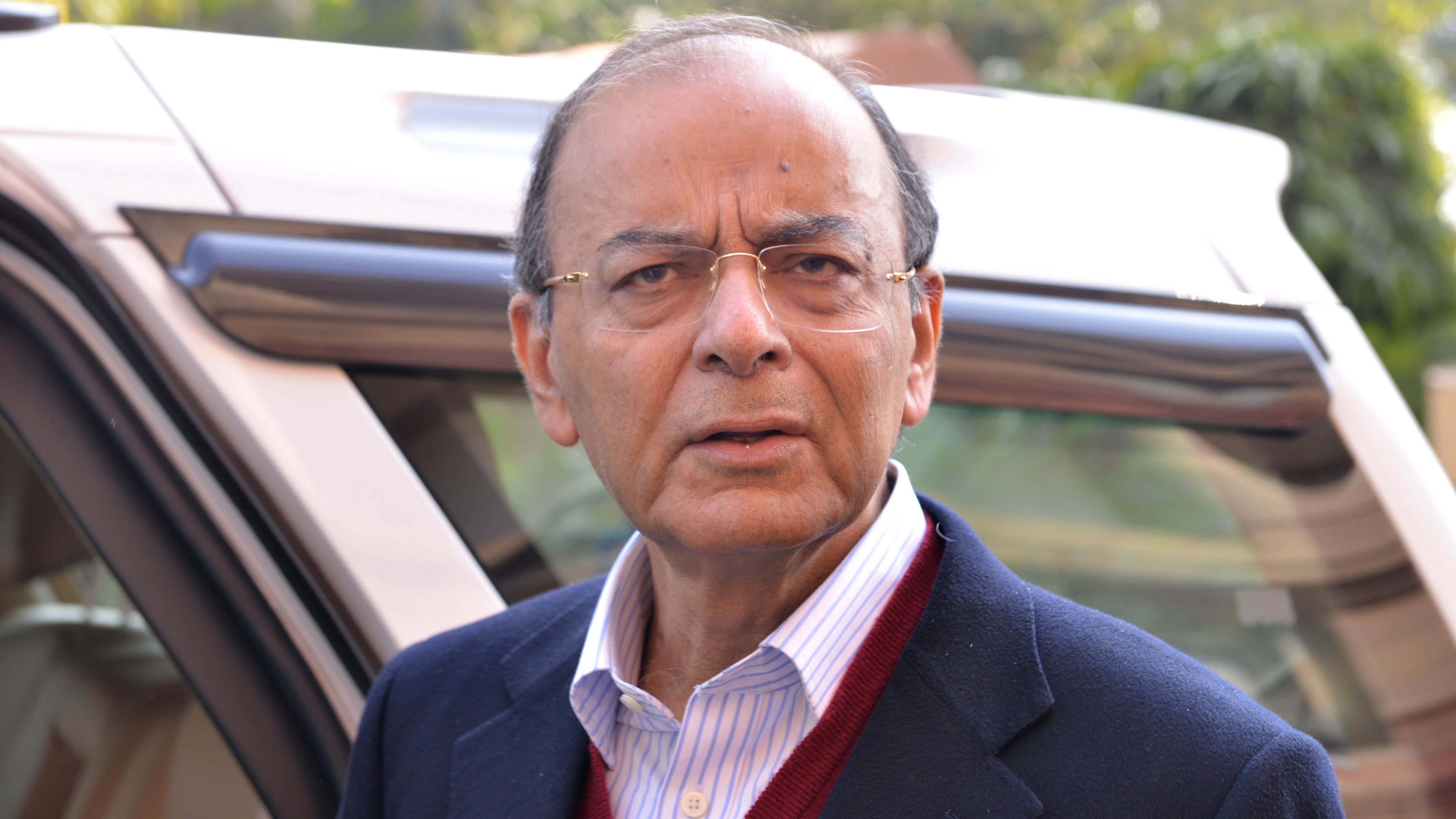 ---
Published 03.02.19, 08:57 AM
|
---
Union minister Arun Jaitley, now in the US for medical treatment, has suggested to state governments that in the spirit of 'cooperative federalism' they can top up the central annual assistance of Rs 6,000 to small farmers, which is a scheme announced in the interim budget.
The budget announcement said the assistance would be funded by the central government. The Centre has estimated that 12 crore farmers will benefit from the scheme, , christened PM-Kisan.
The statement by Jaitley, who had to stand down temporarily as finance minister for health reasons, implies that if the handout amount has to be increased, the states would have to chip in with 40 per cent of the amount. '... If the states top it up.... Some states have already started with the scheme, I think, the others must emulate them, it (the handout) will increase,' he said.
Congress chief Rahul Gandhi had said that giving farmers Rs 17 a day was an 'insult' to all that they stood for. Jaitley criticised Rahul by saying that he must 'grow up' and 'realise that he is contesting a national election and not a college union poll'.
Some economists have raised doubts on whether the handout would help farmers as the plan does not address their core problems such as stable and viable support prices and the availability of water for irrigation.

Jaitley tried to blunt the criticism that the amount was paltry, by saying that with the success of the scheme the amount can be increased. The plan is to give Rs 6,000 cash to farmers along with government schemes for giving them a house, subsidised food, free health care and hospitalisation, free sanitation, electricity, roads, gas connections, twice the amount of credit at a very cheap rate, he said in New York. 'This is the first year where it (farmer income support scheme) has begun. I am sure as the government resources improve, this can be increased,' he said. 
'We are starting off with Rs 75,000 crore a year and I foresee this amount increasing in the years to come,' he said, adding that 'it (the handout) will increase'  if the states 'top it up'.

Jaitley said state governments too have a responsibility to address farmers' distress. 'So my advice to what I call the Nawabs of Negativity is ask your own state governments to top it off with their own income support schemes. Ideally, like the GST, this is a case where all political parties must defy party lines and in the spirit of cooperative federalism, have a Centre-plus-state scheme,' he said.
He said most of the central schemes are divided into a 60-40 ratio. 'Let us enhance this (scheme) to 60-40 in the spirit of cooperative federalism,' and instead of 'giving criticism, let the states give 40 (per cent).'
Written with PTI report