Appeal to Modi on Ram chant
'The lynchings of Muslims, Dalits and other minorities must be stopped immediately,' the letter said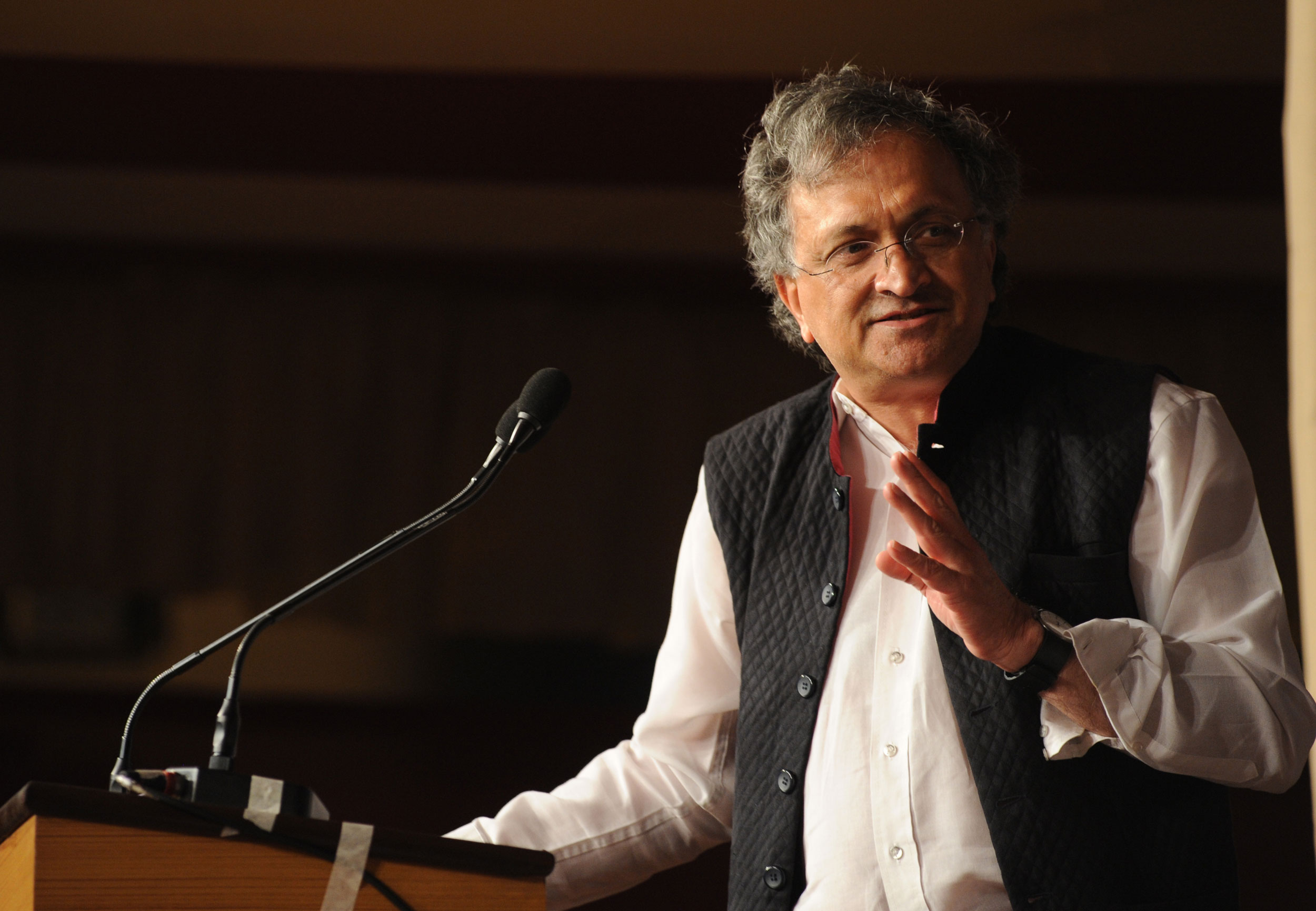 Ramachandra Guha, one of the signatories
Telegraph file picture
---
New Delhi
|
Published 24.07.19, 09:39 PM
|
---
Over 50 academics, artistes, filmmakers and doctors have written an open letter to Prime Minister Narendra Modi, expressing anguish at the way vigilantes are defiling the name of Lord Ram by turning "Jai Shri Ram" into a "provocative war cry" and perpetrating violence in the name of religion.
"The lynchings of Muslims, Dalits and other minorities must be stopped immediately," the letter said.
The signatories include historian Ramachandra Guha, filmmakers Adoor Gopalakrishnan, Aparna Sen and Mani Ratnam and cardiac surgeon Tapas Roychaudhury.
"Regrettably, 'Jai Shri Ram' has become a provocative 'war cry' today that leads to law and order problems, and many lynchings take place in its name…. These are not the Middle Ages! The name of Ram is sacred to many in the majority community of India. As the highest executive of this country, you must put a stop to the name of Ram being defiled in this manner," the letter said.
The signatories said that there was no democracy without dissent. "People should not be branded 'anti-national' or 'urban Naxal' and incarcerated because of dissent against the government."
The letter said 90 per cent of the attacks between 2009 and 2018 happened after May 2014.
"You have criticised such lynchings in Parliament, Mr Prime Minister, but that is not enough! What action has actually been taken against the perpetrators? We strongly feel that such offences should be declared non-bailable, and that exemplary punishment should be meted out swiftly and surely. If life imprisonment without parole can be the sentence in cases of murder, why not for lynchings, which are even more heinous? No citizen should have to live in fear in his/her own country!"
Addressing a media conference in Calcutta, Aparna Sen said in response to a question on the timing of the letter: "It has been piling up, piling up, piling up. After a time, we could not take it any more."
She said the signatories had hoped that the number of atrocities would come down "but what we are witnessing is that the cases are on the rise. There is no conviction of the perpetrators".
Referring to Modi, she said: "He is not the Prime Minister of the majority only. He is also the Prime Minister of the dissenters…."