Apartheid in UP temple
Couple denied entry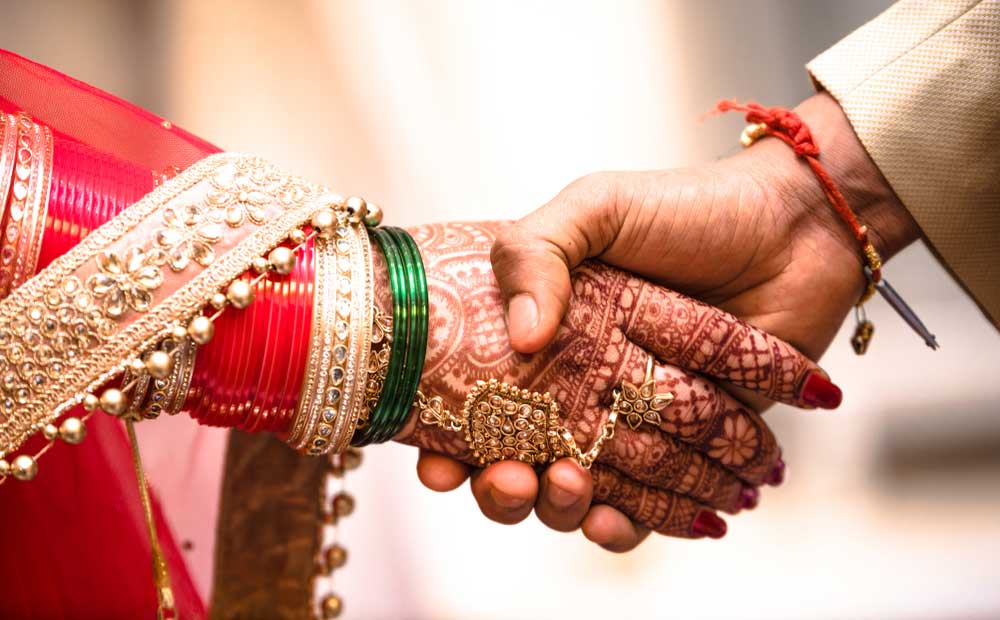 Sonu Prakash, the groom, alleged that upper caste residents of Bhagwatipur never allowed Dalits into the temple.
(Shutterstock)
---
Lucknow
|
Published 15.02.20, 08:38 PM
|
---
A Scheduled Caste couple in Uttar Pradesh who had just got married and wanted to pray at a village temple found it locked before police reached the site and opened the gates of the shrine to avert an imminent clash.
A local police officer, who asked not to be named, said Dalits from villages adjoining Bhagwatipur, in Bareilly district, had started gathering near the spot after news spread that the couple had been denied entry into the temple.
"We averted a clash because Dalits from adjoining villages had started gathering there on Friday evening. We tried to suppress the incident because human rights groups and some non-government organisations would blow it out of proportion."
Sonu Prakash, the groom, alleged that upper caste residents of Bhagwatipur never allowed Dalits into the temple.
"We need a permanent solution of the problem," Sonu said. "The upper-caste men never allowed Dalits to enter the temple. We occasionally worship the village god there, as and when the priests are not around. But they somehow came to know on Friday evening that we were going there to offer prayers before starting a new life. The priests locked the gate of the temple and ran away."
Sonu had gone to the temple with his wife Anamika Kumari of Mausampur village in the same district.
His father, Om Prakash, said: "We don't oppose the upper caste villagers. But the new generation is not ready to accept the village tradition. So there is always the possibility of a clash."
Sonu had called the police emergency number after waiting at the gate for about three hours. "The police found that the priests had given the key to an upper caste man who lives in the neighbourhood of the temple. We worshipped there when the police opened it," Sonu added.
Bhagwatipur, a village of about 40 households, has only three Scheduled Caste families.
Ashish Patel alias Bangali Babu, the village panchayat chief, confirmed Friday's incident. "It is unfortunate that some people prevent Dalits from entering the temple of our village god, an incarnation of Lord Shiva. The temple belongs to every caste. I condemn the incident."
Patel belongs to the Other Backward Classes, a grouping that accounts for a substantial chunk of the village's population and are not prevented from entering the temple that falls under Khera Nawada police station.
Pramod Kumar Yadav, station-in-charge, Khera Nawada, said the couple had not given any written complaint against anybody._"We talked to the villagers about the dispute and they told us some valuables were kept in the temple. They put a lock there when the priest is away. Maybe, some politically motivated people are trying to create an issue out of nothing."