Amol Palekar's speech interrupted after he criticises government
The actor-director left the podium as officials repeatedly interrupted him after he mentioned government interference in art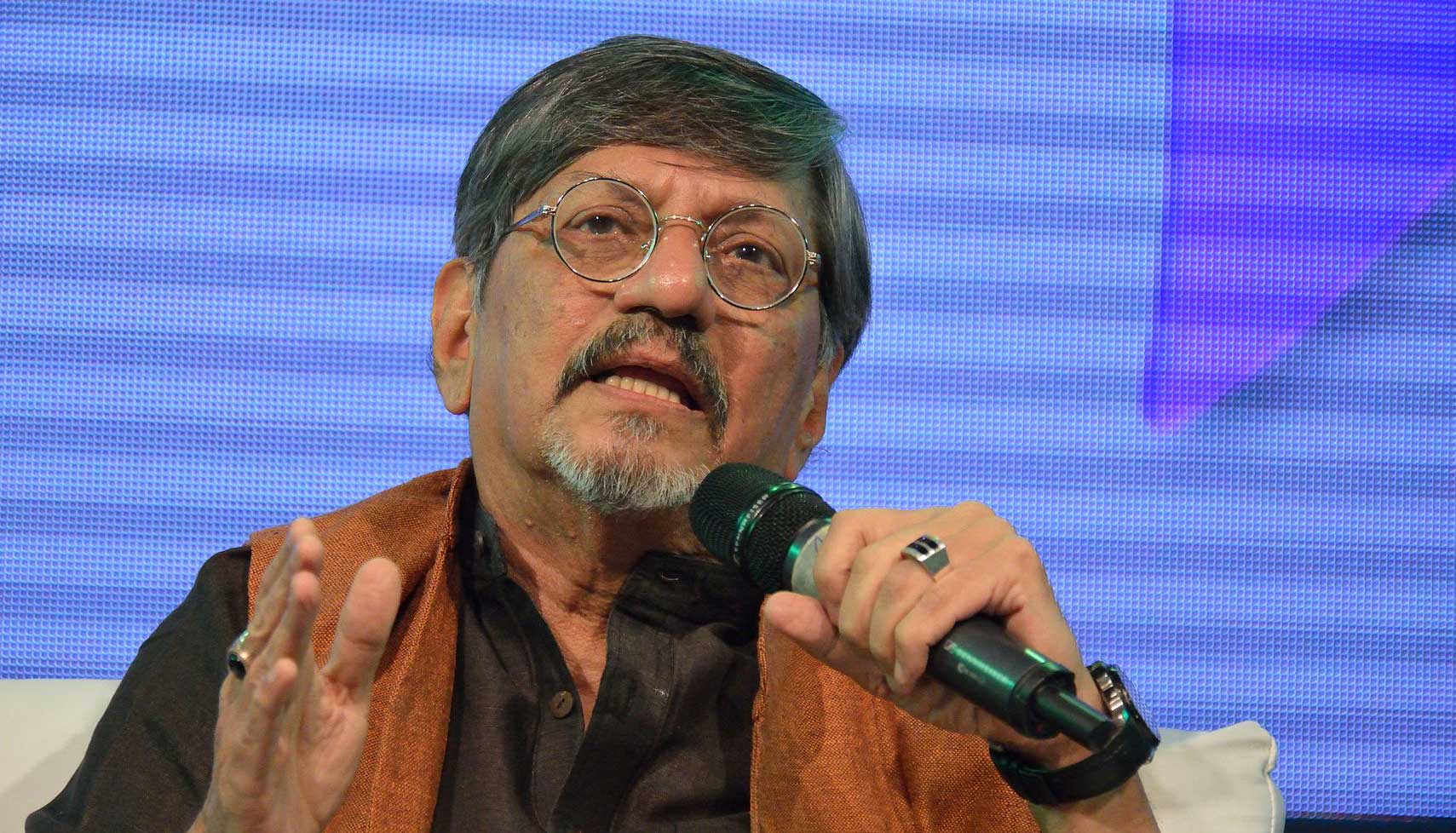 ---
|
Mumbai
|
Published 09.02.19, 09:58 PM
---
Actor-director Amol Palekar was forced to cut his speech short at the National Gallery of Modern Art in Mumbai on Friday when he criticised the culture ministry's functioning and mentioned the attacks on the freedom of expression.
At the inauguration of an exhibition of the works of the late artist Prabhakar Barwe, a friend of Palekar's, gallery officials repeatedly asked the actor to restrict himself to talking about Barwe.
Palekar had described as "disastrous" the culture ministry's decision to disband the advisory committees of local artists at the NGMA's galleries in Mumbai and Bangalore and to assume control over these galleries.
Video footage of the event was shared widely on social media on Saturday.
"Many of you may not know that this retrospective (on Barwe) will be the last show that is decided by the advisory committee of local artists and not by some bureaucrat or agent of the government with an agenda of either moral policing or proliferation of certain art commensurate with an ideological incline," Palekar read out from a prepared speech.
Suhas Bahulkar, former chairman of the committee, and NGMA director Anita Rupavataram intervened and asked Palekar to stick to Barwe's work.
Palekar continued: "In 2017, we were happy to hear about the plan to open new NGMA branches in Calcutta and the Northeast. The news of the expansion of this Mumbai venue was also heartening. However, on November 13, 2018, another disastrous decision was taken."
At this point, the exhibition's curator, Jesal Thacker, interjected and asked Palekar to stick to the Barwe exhibition.
In the video, Palekar is heard asking Thacker: "Are you asking me not to speak? You have invited me to speak and (are) applying censorship (to) my speech?"
He continued: "Recently, Nayantara Sahgal was invited to speak at an event and her invitation was withdrawn at the last minute as her speech was slightly critical of the situation around us. Are you trying to create a similar situation here by stopping me from speaking? If you don't want me to speak, I won't speak."
Palekar then walked off the podium.
"Strongly condemn the behaviour of NGMA officials who insulted Amol Palekar and did not let him speak," theatre personality Shabnam Hashmi tweeted, asking the culture ministry to apologise.
"Their rude behaviour, suppressing freedom of speech of artistes shows the semi fascist nature of the regime."