Allowance for Odisha Asha workers
Those in charge of Covid isolation centres in the state, will be given a one-time allowance of Rs 10,000 to buy bicycles, sandals, umbrellas, torches and cupboard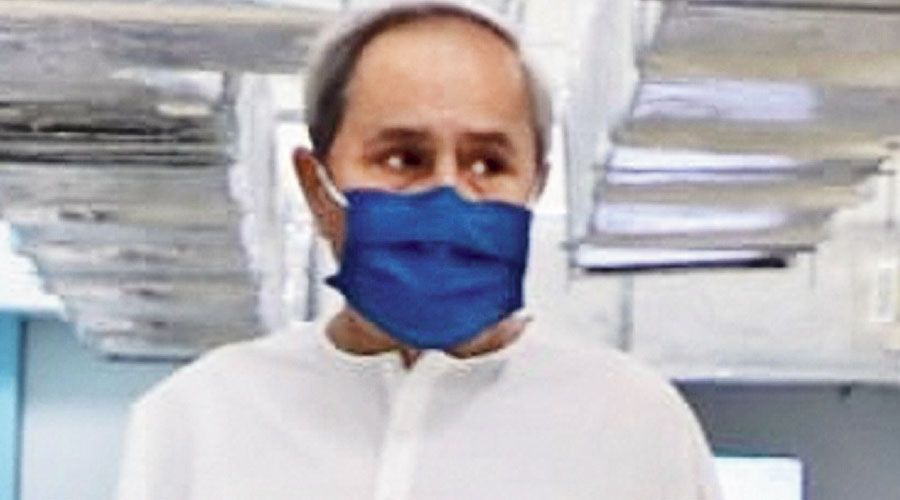 Naveen Patnaik
File picture
---
Bhubaneswar
|
Published 19.05.21, 01:20 AM
|
---
Odisha chief minister Naveen Patnaik on Monday announced that all the accredited social health activist (Asha) workers, who are in charge of Covid isolation centres in the state, will be given a one-time allowance of Rs 10,000 to buy bicycles, sandals, umbrellas, torches and cupboards.
He also said a door-to-door survey will be launched from May 24 to identify people showing Covid-19 symptoms.
Naveen made this announcement while attending an all-party meeting convened by Odisha Assembly Speaker Surya Narayan Patro on Monday evening. At the meeting, he assured the MLAs that the state was using all the resources in its command to tackle the coronavirus pandemic.
"The purpose of giving money to the Asha workers to buy bicycles and umbrellas is that they can visit people's houses in the scorching heat and even when it rains without facing any problem," an official said.
In order to check the spread of coronavirus in the villages, Naveen announced that all the 46,106 gaon kalyan samitis (village welfare committees) would be activated and they would be engaged to tackle the virus at the rural level. Each samiti would be given Rs 10,000 to carry out this programme.
"From May 24, Asha and auxiliary nurse midwife (ANM) workers would visit each household in the state to carry out a survey on Covid-19. They will collect information about any symptoms regarding Covid-19 noticed in any person. The survey will continue for three months. All of them will get an allowance of Rs 1,000 each for a month," Naveen said.
Naveen also told the MLAs that they could spend up to Rs 50 lakh from their Local Area Development funds towards Covid management in their constituencies.
Children who have lost their parents to Covid-19 will be given pension under the Madhu Babu Pension scheme.