Number of eligible recipients touches 5 million
Allow all private hospitals to serve as Covid vaccination spots: Centre
The country's seven-day average of daily new cases has increased from about 8,600 in early February to 12,200 over the past week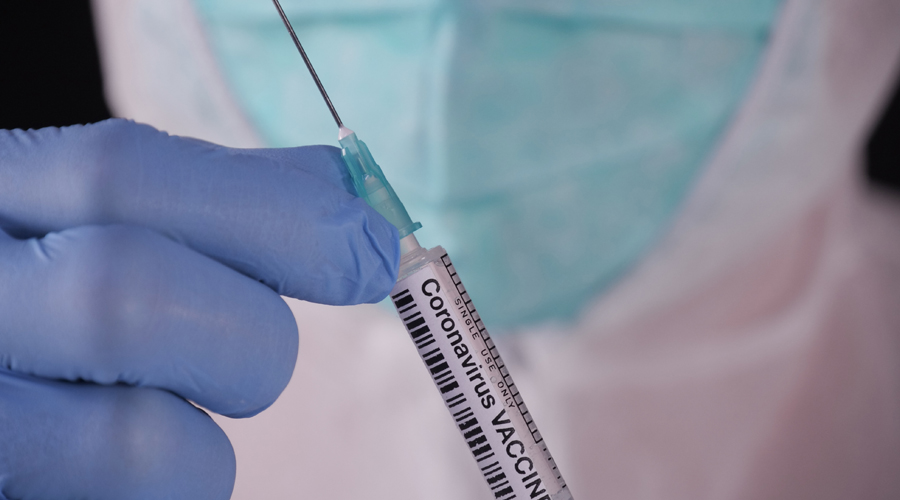 ---
---
The Centre on Tuesday asked states to allow all private hospitals with required facilities to serve as Covid-19 vaccination centres while the number of people registered for the shots doubled to 5 million from 2.5 million on Monday.
The Union health ministry said states may permit private hospitals not empanelled under central or state health schemes to provide vaccinations if they have vaccinators, adequate space, refrigeration and arrangements for managing adverse events following immunisation.
Health officials expect the entry of more private hospitals to accelerate the vaccination campaign that expanded on Monday to include age-linked priority groups from the general population through over 10,000 government and 12,500 private hospitals.
The number of eligible people — 60 years or older as on January 1, 2022, or those between 45 and 60 years with any of 20 chronic health disorders — who have registered for vaccines increased on Tuesday to over 5 million.
Over 434,000 of those above 60 and 60,000 between 45 and 60 had received vaccines up to 7pm on Tuesday.
The health ministry said there was no shortage of Covid-19 vaccines and states had been asked to allocate adequate doses of vaccines to the vaccination centres.
The health ministry has also asked states to ensure that 100 per cent of capacities of empanelled private hospitals are used in the campaign.
Private hospitals have the flexibility to schedule their own vaccination timetables through the day without any restrictions on timings, health officials said. States in consultation with private hospitals should open vaccination slots for 15 days to a month, the ministry said.
The nationwide vaccination drive is intended to accelerate India's move towards herd immunity — a point at which such a large fraction of the population is protected through either vaccines or natural infections that the epidemic stops.
The move to speed up the campaign comes amid what health officials have described as a marginal yet worrying increase in the number of daily new Covid-19 cases, driven primarily by surges in Maharashtra, Punjab and Madhya Pradesh.
The country's seven-day average of daily new cases has increased from about 8,600 in early February to 12,200 over the past week. Other states with rising counts include Gujarat and Haryana.
"At least one reason for the rise in some states is gatherings, weddings and parties,"
Vinod Paul, the chair of the national expert group for Covid-19 vaccination administration and member of Niti Aayog, the government's apex think tank.
"We need to protect ourselves from these. We're not in a stage where we can change our behaviour. These could be superspreading events," Paul said, adding that there was no evidence yet to attribute the observed surge in cases to any unusual coronavirus variants.
The vaccination campaign had until Tuesday evening inoculated over 6.7 million healthcare workers and 5.5 million frontline workers with their first doses. Gujarat, Jharkhand, Karnataka, Ladakh and Tamil Nadu have vaccinated 100 per cent of their healthcare workers.